benefits of subtitles in video
11 Ways To Create Content for People with Cognitive Disabilities
Oct 27, 202112 mins read
One billion people are living with cognitive disabilities and the number expect to get double by 2050. Unfortunately, most of the worst challenges don't come from their own cognitive disabilities, but from the limited approach of the environment that fails to offer accessible and inclusive learning and growth opportunities. Thanks to the tech-led innovations that could bring up excellent opportunities for disabled people to support their growth. Getting on board by creating inclusive content with equal access to the digital environment has become a necessity.
As content creators, the real challenge faced by people with cognitive disabilities can become fruitful possibilities for us to serve them better. Now we can feel confident over our capabilities to think, design, and create accessible content for differently-abled people every day.
After all, it's our mutual responsibility to build a future that is equally accessible for all.
Here are pro tips for creating accessible content for a wide range of people with cognitive disabilities.
1. Create a blend of audiovisual and written content.
The content that is an amalgamation of audiovisual and written content becomes more inclusive and accessible. For example, the written content is excellent for search engine optimization to get the maximum outreach. At the same time, audiovisual content that includes videos, audio clips, and podcasts is helpful for people with reading difficulties and various impairments.
Audiovisual content is becoming the new normal and overpowering digital marketing. The wide range of accessibility it offers makes it popular. After the significant shift of Netflix, YouTube, Facebook, and the rest of the media platforms to provide audiovisual content, the entire learning and training system is also following the suit. Audiovisual content is a great way to engage the audience by delivering the message in a way that is more like storytelling, sparking up curiosity, answering the queries, and fulfilling the needs of the audience. 59% of executives agree that they would choose audiovisual content over simple content.
Later, you can repurpose audiovisual content to get a better reach at your digital media platforms. Audiovisual content can be repurposed into several accessible content forms, such as social media posters, blogs, email marketing content, newsletters, and ad campaigns.
2. Add subtitles and captions—present with real-time, automatic subtitles.
According to US law, it is obligatory to use subtitles and captions in learning videos. Subtitles are a great help to people with reading difficulties and who suffer from various types of impairments. While on social media, over 92% of people watch videos through subtitles and tend to keep the sound off on their devices.
Subtitles make a substantial difference to your content in several ways. At the same time, creating subtitles with 90% accuracy is quite a time-rendering and tedious task. The longer the video is, the more hectic it becomes to subtitle it.
The automatic subtitle generating tools make the videos gibberish because of non-accurate and unedited subtitles. Therefore, getting accurate captions is a complicated and frustrating task.
Thanks to advanced technology, you can grab AI-powered and automated subtitle generation tools capable of generating subtitles with 90% accuracy.
SubtitleBee is one of the prime subtitle and caption generation tools in the market. Its capability to get subtitles in 100+ different languages makes it pro among all other subtitle generating tools. SubtitleBee's integration with AI and automation technology, getting subtitles with 90% accuracy has become a matter of minutes. Now making engaging YouTube videos that are accessible to the audience worldwide has become frictionless and seamless with SubtitleBee.
SubtitleBee software has a solution for your agitation with its frictionless editing features to create quality social media and learning content every day. With SubtitleBee, getting accurate subtitles is not just easy and time-saving, but it's very economical to develop a wide range of content.
3. Use serial position effect—create better user interfaces.
The content creators widely use the serial position effect because of its psychological underpinnings. It's a process of designing content to deliver information in a sequence that helps our memory remember it for a long time period.
According to this theory, human minds tend to remember the first and last terms and forget what comes in the middle. Therefore the important information is to keep at the start and in the end.
The content creators use short summarized points, bullet points, and key takeaways at the beginning and end of the content.
4. Add estimated reading time—convert words to time
It's more sophisticated and honest analytics that can tell readers how far down they can go down the page and how long it takes them to get there. Your readers are interested to know the duration of the blog they tend to open and read. Moreover, the estimated reading time helps them make decisions before opening up the blog. Most of the online platforms incorporate this feature to increase the readability and accessibility of their blogs.
5. Text to speech software integration—automated recognition of speech patterns and multilingual audio.
Text to speech (TTS) is a great tool to make accessible content for people with visual impairments. All they have to do is to click the button and listen to the content while driving, traveling and when their gaze is engaged or busy at some other work. Famous online platforms integrate speech-to-text tools with their web platforms and blogs to boost the accessibility of their content.
Adding audio to text tools used to require lots of undertakings in the past. With things moving fast along with technology, the integration of premium features has become a smooth and steady phenomenon.
There are premium tools like Website Voice that make integration of audio to text feature to your blogs, files, and documents in a matter of minutes. Not only that, it can convert audio into multiple languages in a most human-like voice, and its customized features are flexible and easy to install.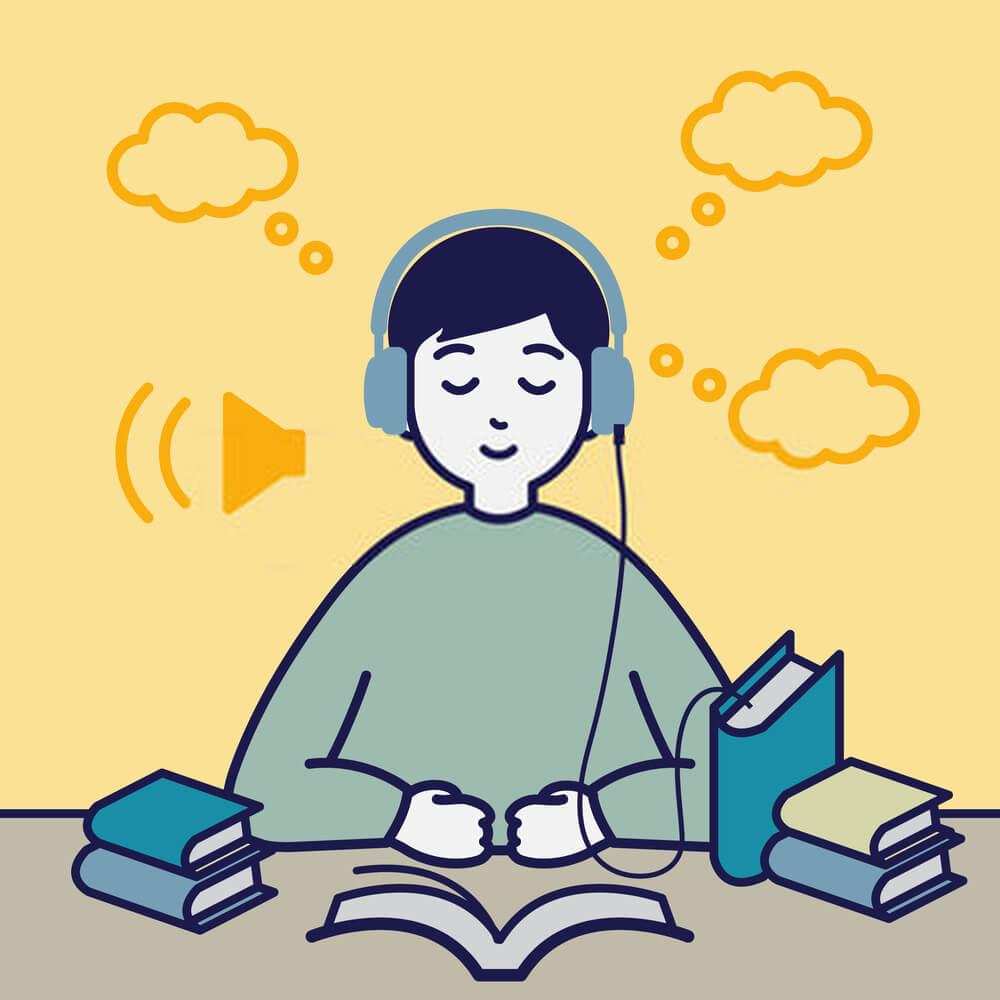 6. Refine site navigation—use AI-based solutions to know how people behave on websites.
Site navigation is true for people with dyslexia. Websites with poor navigation make it difficult for everyone to use and access the information they came looking for. Using a clear and easy-to-led layout with visual cues, such as icons and symbols, helps people learn about the page design. Here are some pro suggestions to improve the navigation at your website:
Add logical flow for navigation to make things easy to find
All features, labels, and images should be user friendly
The link to the home page should be easily accessible from each page, so your audience can feel confident to go back to the home page whenever they want
People with learning and cognitive disabilities often need design patterns they are already familiar with, so they don't have to learn new ways.
Advanced automation and AI-powered analytics help you design your websites better as per the behavior of your audience. Moreover, they help lead your audience to access the desired information easily.
7. Add breaks in the text—use the power of white spaces well.
Text in breaks exclusively helps people with visual disabilities. 30% of people with dyslexia have Attention Deficit Hyperactivity Disorder (ADHD). We are also the generation of skimmers and hate going through large blocks of text. We are most likely to engage with the text that is easy to read with skim-able text accommodating short attention spans. Here are pro tips for creating skim-able content:
Make good use of white space by using shorter sentences and paragraphs.
Use headers, bold and italics to highlight the key points.
Use GIFs, images, infographics, sound bites, and various other types of media to make accessible content.
8. Add readability tools—use automatic readability assessment for people with cognitive disabilities.
Content creators use readability tools like Yoast SEO plugin, Grammarly, Readability Analyzer, and several other pro tools to create search engine optimized content. They are a great help to garter your content that helps your audience understand the information. The more simplified the content is, the more it is accessible to people with cognitive disabilities.
9. Visual design and displays—accessible contrast, colors, and backgrounds.
We love making our website beautiful, engaging, and purposeful. Using colors matching with the gist of the product and services has become old school. Despite your business, using bright colors with flashing headlines and artwork and design works well nowadays.
The bright colors and flashing headlines is a big help for people with dyslexia.
People with cognitive disabilities may face problems using long passwords, voice menus, and specific numbers or terms. Therefore, these little specific details need a proper address.
10. Formatting for effective emphasis—use Bold to emphasize the point.
Using too many italics and bold words can be a mistake, making it overwhelming for people with dyslexia. Besides, the italics and underline make it difficult for people with dyslexia. Therefore, it's wise to use bold words and avoid using italics to the minimum.
11. Best website typography—choose the right font
The visual identity of the brands is often taken as sacrosanct. If your fonts and logs are difficult to discern, your branding may not prove fruitful and deliver a meaningful message to your audience.
Easy-to-read fonts are the best choice when creating online content. Fonts play a significant role in enhancing the visibility, accessibility, and engagement level of your content. Besides images and colors, fonts appeal to the eyes the most. Usually, Open Sans is a widely used font, but you can dyslexia-friendly fonts.
Important Takeaways
Differently-abled people have every right to feel included in your content. Although it takes more research and investment to make it possible but it can be rewarding in many ways. Some key points to remember:
15% of people are living with cognitive disabilities. You are missing out on an important audience sector if your content is not tailored to them.
Use the help of tools such as speech-to-text, subtitle generating, and readability tools to make your content more inclusive and accessible for as much wider audience as possible.
Your website should be a perfect example of excellent user experience design.
Keep your content sentence and paragraphing tailored to short attention spans.
Use user-friendly fonts and web formatting.
Add and translate your subtitles to more than 100 languages with high accuracy