benefits of subtitles in video
3 Effective Ways To Add Subtitles To Video Online Without Watermark
May 11, 202111 mins read
You have for sure noticed that several videos online have subtitles and captions. Adding captions to videos contributes many advantages that include broader accessibility, a more proper understanding of the content, and improved rankings on search engines. But how do we add subtitles to videos online without watermarks and without spending hours on it every time?
There are many valid reasons why you require decent video editing software as an online marketer. Video assists in heightening traffic as well as sales. They also diminish support inquiries and empower users to recognize your products and services thoroughly. But, producing and editing a video is not as easy as writing a blog post or composing a tweet, neither economical. When you are creating a video, it's excellent to add captions and subtitles to your work to get your notions more reasonable to draw more audience. The videos with suitable captions will reach more extensively than regular videos, particularly on some platforms where the users appreciate video more than some kinds of content, like in YouTube, Facebook, and Instagram.
What Are Subtitles?
Subtitles are text obtained from either a transcript or screenplay of the dialog or explanation in movies, TV programs, vlogs, video games, etc. Normally, subtitles are presented at the bottom of the screen. Also, they can be at the top of the screen if there is already text at the screen's bottom. Adding subtitles to videos can have a significant influence on how thriving they are. Why are subtitles so necessary? You might be amazed. Here are some purposes why you are required to add subtitles to your video.
Subtitles develop comprehension. Subtitles present a text-based description of any audio event in a video.
Several people don't or can't turn on audio. People don't necessitate to turn up their volume to learn the content of your videos.
Not all can listen to your audio. Individuals who are deaf or have a hard-of-hearing issue can follow the video by reading the subtitles.
Not everyone uses your language. People can translate your video into another language by viewing the subtitles.
Method One: Add Subtitles Utilizing The YouTube Platform
Adding subtitles to your YouTube videos is a necessity for efficiently advertising your channel. Fortunately, YouTube has a beneficial innovation for video captions, and that is an automatic caption generator that can add subtitles to video free without watermark.
If a YouTube video has captions, you can turn them on by clicking on the closed captions toggle, the "CC" button. This video site enables you to append subtitles in different languages to a single video so that watchers can pick the language they require.
Another excellent highlight of YouTube captions is the choice to download them once they are generated. It indicates you can auto-generate your captions on YouTube with the video subtitle adding tool, download and upload your caption file to the other platforms that allow closed captions.
To include subtitles to your video on YouTube, log into your created account, click on your channel icon and proceed to "YouTube Studio" from the dropdown option. If you have an existing video uploaded to your YouTube account, go to the "Videos" section from the left-hand panel and pick the video you want to add caption files to. Focus your mouse above the video and click on the pencil symbol that says "Details."
YouTube grants three ways for manually add subtitles to video free online:
If you have a prepared document with your subtitles, you can upload it here. YouTube carries a lot of file formats, such as .srt, .sub, .lrc, .smi, etc.
If you don't have a caption/subtitle file but have a transcript of your video, you can use the second approach. All you require to do is follow your transcript and paste it into a box. YouTube will automatically sync the transcript with the conversation.
To copy your subtitles from scratch, prefer the third method. YouTube will assist you by distinguishing the parts of the video that talk to them. In this method, you don't have to do the syncing all by yourself.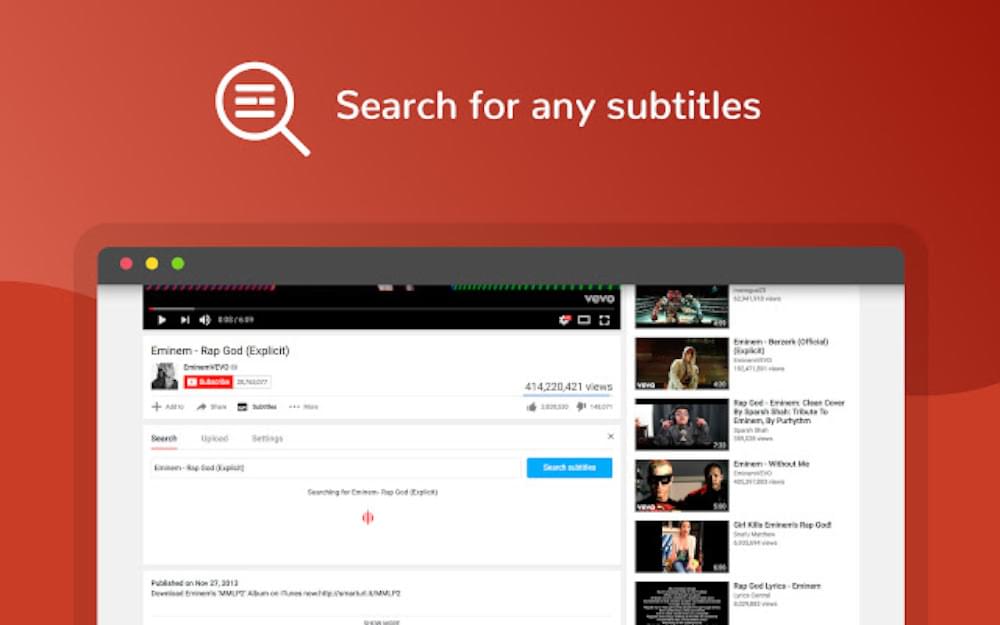 Method Two: Add Subtitles With Software And Browser-Based Tools
It is helpful to merge subtitles with video online, like for your family videos, or create a slideshow with a text. Want to add captions, descriptions, quotations, and many other texts to your video to make it more attractive for viewers? Well, you aren't required to use professional video editors like Adobe After Effects. Here are free software and browser-based tools to deliver it super easy to build custom text in a video to get your viewers' attention.
SubtitleBee is a browser-based tool that allows users to use their platform without any advanced technical skill. It doesn't have complicated directions to generate subtitles, but it automatically produces the text from the video audio. It also add subtitles to mp4 online free without a watermark. Aside from its subtitling and captioning service, it also enables users to change font styles and colors for better branding preservation. Or users can add headers, captions that highlight topics on your video.
Windows Movie Maker is a completely free video editing program which is manageable and user-friendly for Windows users. It has a collection of text tools that assist you add text, title, caption and accounts to videos. There are several text editing choices available for users to adjust the font size, font color, font clarity and more. You can also build professional-looking titles by altering course and adding transition results to the texts.
If you aspire to set some text into a video on Mac, then iMovie is certainly an excellent place to start. iMovie is a free introductory video editing program available exclusively for Mac users. When you append text to video with iMovie, you will notice that both basic text and animated options are available. And it is reasonably uncomplicated to add a new font, modify the font size and adjust different aspects of the text presented in the video utilizing iMovie. The title selection with template transitions and effects offers it more convenient to add text in iMovie.
Kapwing is a free-to-use online video editor with text that can be used to embed text on a video and GIFs and images. Besides permitting you to add text to a video with no watermark, Kapwing also serves as a free video cutter with no watermark. As a basic editing tool without several choices and features, Kapwing should be easy for newbies to learn. Moreover, this online editor's official website has uploaded several tutorials about putting fonts on a video online and multiple "How-to" videos to make it simple for non-designer individuals.
VEED is a manageable and easy-to-use video editor for adding text to videos online. It gives a user-friendly and simple-to-use interface that enables users to add animated texts as well as add subtitles to videos in just a few clicks. You are able to adjust the font, color, and style of the texts in the video depending on your preference.
Adobe Creative Cloud Express is a unified suite of three various Adobe products: Spark Video, Spark Page, and Spark Post. Adobe Creative Cloud Express is a web-based tool but also has a mobile app. It is free software for adding subtitles to video. To add text to video online or on mobile, you have to make use of the Spark Video, which helps you generate eye-catching videos easily and quickly. Its professionally designed fonts can be applied to gain your videos more aesthetic and lively. This video maker can create beautiful video stories in no time with many interesting features, such as voiceover, background soundtracks, and central video templates.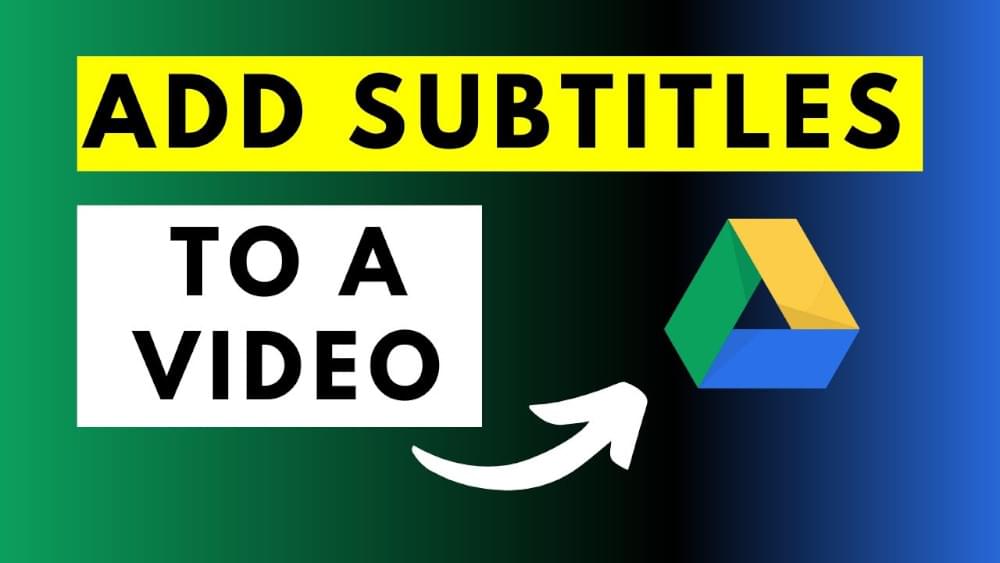 Method Three: Add Subtitles to Video with Google Drive
Google Drive is another made-ready video subtitle maker that runs compatible with your computer and mobile gadgets. You're suggested to add captions to get your content available to a broader audience, especially the deaf, hard-of-hearing watchers or speakers of various languages. You can utilize Google Drive to add captions to your videos on PC, Android, iPhone & iPad.
To use your Google drive, sign in to your Google account, then click the video you aspire to add captions. Click "More" and click "Manage caption tracks." Click "Add new caption tracks" and proceed to "Select a file and choose a caption or transcript file."
The final step would continue editing the caption track by proceeding to Manage caption tracks again. Click the caption track you require to edit and click "Edit." Once all are okay, click "Save."
Conclusion
All of the best online video editors cited above can effectively add text to videos with no watermark. If you require to make acknowledged subtitles for your videos, you can use an expert editing tool. If you're transforming your video marketing efforts seriously, adding subtitles or captions to your videos is necessary. Once you've set so much money and effort into producing your video content, it's meriting taking this one ultimate step and adding subtitles to the video you've done. It will make sure your video is found, viewed, and acknowledged by as many people as achievable.
Add and translate your subtitles to more than 100 languages with high accuracy