video tutorials for social media
Google meet transcription feature - What it does
Dec 5, 202211 mins read
Meetings—everyone wants to avoid them but cant avoid them at the same time. 73% of people want virtual meetings to be shorter and with a small group. According to Attentive, the average length of meetings is between 30 minutes to 1 hour. Nevertheless, delivering a speech and taking notes during meetings is not possible in shorter or longer meetings.
Besides, it's only possible to remember some significant detail debated in the virtual conference calls. It is where meeting transcription can help you make notes. You can transcribe recorded audio and video in text form for post-meeting discussion, future reference, and in-depth analysis.
Most people in business look forward to collaborating with transcribing software for all their multiple needs for transcriptions.
The importance of Google Meet in our lives
We all know how important communication is in our lives. It's the key to maintaining relationships, whether they be with our family, friends, or co-workers. In today's world, there are so many ways to communicate; one of the most popular is video conferencing.
Video conferencing has become increasingly popular in recent years thanks to technological advances. And one of the most popular videos conferencing platforms is Google Meet. Google Meet is a video conferencing app that allows users to connect from anywhere in the world. All you need is a computer or mobile device with an internet connection.
Google Meet is great for several reasons:
It's very user-friendly and easy to set up.

It integrates seamlessly with other Google products, like Gmail and Google Calendar. It's free to use (with some limitations).
If you've never used Google Meet before, here's a quick overview of how it works. First, you'll need to create a meeting. You can do this by going to meet.google.com or by opening the app on your mobile device.
Once you're in the meeting, you'll see a screen that looks something like this:
The main thing to note here is the video feed of the person who is currently talking. This is called the active speaker view. You can also see the video feeds of up to 16 other people in the meeting (if there are that many). To the right of each video feed is a name and an icon. The name is the person's name, and the icon shows their current status. A green icon means they're available, a yellow icon means they're busy, and a red icon means they're unavailable.
You can also see a few other things on this screen, like the chat window (where you can type messages to everyone in the meeting), your own video feed, and your list of upcoming meetings.
If you want to start or join a meeting, you must click on the "Join or start a meeting" button. This will open up a new window where you can enter your name and the meeting code. The meeting code is a unique code that is generated for each meeting. It's typically 9-10 digits long and looks something like this: 123-456-789.
Once you've joined the meeting, you'll be able to see and hear everyone else in the meeting. You can also use the chat window to type messages to everyone in the meeting. And if you want to share your screen with everyone in the meeting, you can do that by clicking on the "Share screen" button.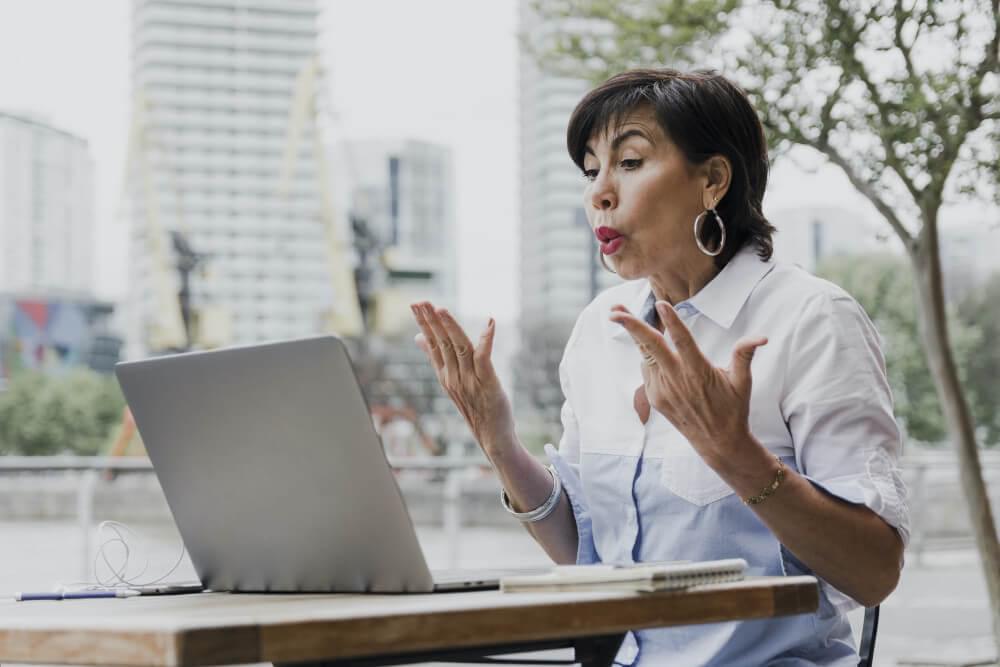 Video recording options in Google Meet
Google meet offers a few options for video recording. You can record your entire meeting or just a portion of it. You can also save your recording to Google Drive or download it to your computer. If you're planning on recording your entire meeting, you'll need to start the recording before the meeting starts. To do this, open the "More options" menu in the bottom right corner of your screen and select "Record meeting."
If you're only interested in recording a portion of the meeting, you can start and stop the recording at any time. To do this, open the "More options" menu and select "Record meeting." Then, click the "Pause" button in the bottom left corner of your screen.
Once you've stopped the recording, you can save it to Google Drive or download it to your computer. To download your recording, click the "More options" menu and select "Download." to save your recording to Google Drive, click the "More options" menu and select "Save to Drive."
Does Google meet offer auto transcription?
Virtual meetings are unavoidable, and Google has announced an automatic Google meet transcription feature for virtual conferencing services. It's a handy feature for those who attend meetings as a major part of their business life. It's superior to have a Google meet transcription to ensure you didn't miss that crucial nugget of information about your job.
Before then that you may have needed third-party subtitle generators to get the transcriptions on the go. Now it's a built-in feature. The new feature supports a few famous languages such as English, Spanish, French, German, and Portuguese coming in 2023.
Microsoft Teams began delivering a similar service for virtual conferences in English more than a year ago. Given Google's experience with other transcription services like its Assistant or the Android Recorder app, it's odd that it took this late to integrate this to Google Meet, but better late than never.
Google's overall execution is still a bit plain, too. The service will use Google Docs for Google Meet transcriptions for now, and that's it. Google remarked that having transcripts will also permit it to show analytics and other services based on these recordings, but it's not launching any of those for now.
In expansion to Google Meet transcripts, Google also announced that Meet's companion mode is now available on mobile. Users with AI-powered cameras, such as Huddly and Logitech, can now use adaptive framing so that the orator is always set nicely within a frame.
Google Chat, Google's Slack competitor, is also adding a few new features that may look similar to Slack's features, including custom emojis and one-way broadcast spaces to send out information to the entire team without worrying about inept comments and inline threaded conversations. Looks like Google Meet is trying to catch up with Slack and making Google Chat more accessible for users.
Transcribe Google meet recordings using SubtitleBee
Google Meet transcription is a handy feature for most people. It has become easier for people to use the information for further use as this is one of the most prominent benefits of transcribing audio into text. If you forgot to turn automatic captioning on during your meeting, don't fret! You can always transcribe the video recording and add captions in any language using SubtitleBee.
SubtitleBee is a high-quality voice recognition software that can also add to a streamlined transcription's ease. But it doesn't offer advanced transcription services, as if the audio needs to be more explicit, it may pick words not so accurately. There are great chances that poor-quality audio, internet lag, or different accents may need to be picked accurately by the Google Meet transcription feature. SubtitleBee picks up well from poor-quality audio as well. It guarantees 99% accuracy for the content it transcribes, no matter what language you use.
The virtual conference calls between your global teams may be a problem for the Google Meet transcription feature to transcribe different languages. You may need SubtitleBee's services to transcribe Google Meet audios in different languages that you may need to send out to your global teams, social media, and digital platforms for further use.
Based on your budget, choosing SubtitleBee is the most suitable option to transcribe audiovisual content or refine Google Meet transcriptions further. It lets you hold the audio files to deliver a quality audio transcription.
SubtitleBee understands your needs for formatting, document type, text style and font, time formatting, margins, headings, file names, etc. Before beginning the video or audio transcription procedure, you must clarify these points to decrease any possibilities of confusion later on.
SubtitleBee helps identify while transcribing crosstalk when there is an overlap of speech between two or more orators.
Understanding full verbatim transcripts is the built-in feature of SubtitleBee. That includes all the stutters, sounds, fillers, slang, repetitions, and speech errors if you require full verbatim.
SubtitleBee's dictionary is wider in terms of understanding jargon and acronyms used in your company.
Bottom-line
Google Meet transcription is of good use if you want to fulfill transcription needs at the very basic level. To add the needed quality and accuracy to the critical information, it is always recommended to take the help of the transcription tool that offers everything you need.
When executed correctly, virtual meeting transcriptions can deliver a fast, reliable, and effortless way to recover information from an audiovisual recording. Complete, authentic, high-quality transcripts can help you examine the meeting discussion and gain valuable insights. You can direct to them later, and they can save you the struggle of going through the entire audio-video recording of a virtual conference in case you need any specific information from it.
Add and translate your subtitles to more than 100 languages with high accuracy