video tutorials for social media
10 Reasons Why Animated Video Are Important For Your Business
Jun 22, 202110 mins read
Business owners usually put their minds and soul into producing the perfect product. But despite the best of products displeasing to become a success unless they are well marketed. The digital world has started up impactful and straightforward approaches to market several products and services. Amongst the most powerful methods to grasp your target audience's awareness are excellent animated videos for your brand. These videos support highlighting the critical details about your business or product simply and efficiently. Suppose you aim to market a product, define a concept, or intend to a vast crowd. In that case, animated videos are an inevitable way of keeping your target audience captivated and engaged in what you are saying.
An article from Smart Insights issued new statistics on video marketing in 2020. The report points that 92% of marketers consider that video marketing is expanding in value. And therefore should be a component of their plans. 53% of customers are involved with a brand after watching a video on social media feeds. The report also describes that digital video advertising use has grown by 53% since 2016. The statistics are transparent, and more time is being consumed watching videos online than ever before. People prefer visual content and can process 60,000 times quicker than text, particularly when the image is in action. Animated content, in particular, seizes the attention of consumers in less than 1/10th of a second.
Here's why animation is essential to your brand:
1. Your brand produces a lasting and unforgettable impact
Businesses and brands have the advantage of devising a memorable response to current and possible new clients. Companies can provide further insight into their goals, benefits, and purposes. Consequently, providing their customers a more precise perception of who they are as a business. As well as what they reach for and how they can accommodate customers.
Animated adverts are renowned for storytelling, utilizing different animation styles and the emotional and nostalgic acknowledgment they extract, all while subtly promoting their products. This advertising method has changed the perception of the brand, and most importantly, people recognize it. Creative advertising is often an excellent place to begin, whether all or a mixture of digital marketing, PR marketing, or social media marketing.
2. Efficiently engage with your customers.
Now, consumers are involved with online video content daily. In recent research, it was discovered that one-third of all online activity time is spent watching videos. Therefore, engaging your customers is ever-important in the competitive world of digital marketing and can be viewed as the first step towards conceiving a sale. So, you necessitate utilizing content that provides you the best possible outcome of productively involving your customer. Animated videos are ideal for engaging potential customers since they provide a way to present fundamental data in an attention-grabbing and exciting manner.
To add a more effective result and ensure that you are making your possible clients learn what your product or service is all about, you can add Subtitles to your animated video. You can utilize an auto-video subtitles generator that can produce on-screen text from your video's speeches in an instant like SubtitleBee. This aims to make your content more available and understandable to your global audience.
3. It's easy to learn.
When you were a kid, you can always remember how your parents would place a cartoon on, and you'd be stuck to the TV for so many hours. There's something about animation that seizes our thoughts and not just as children either. The Simpsons reached 13 million viewers per episode at its peak, several of which were adults, and Family Guy reached an extraordinary 12 million adult viewers.
When you're administering a complicated idea or product, seeking to justify it individually in text form can be challenging. Depending on how the copy is written and how specialized it is, the audience may or may not join and join with it. Copy and flat images don't ever produce an approach to life and an animated video. An animation is an exceptional approach to communicating a technical and complicated idea or information in a short story.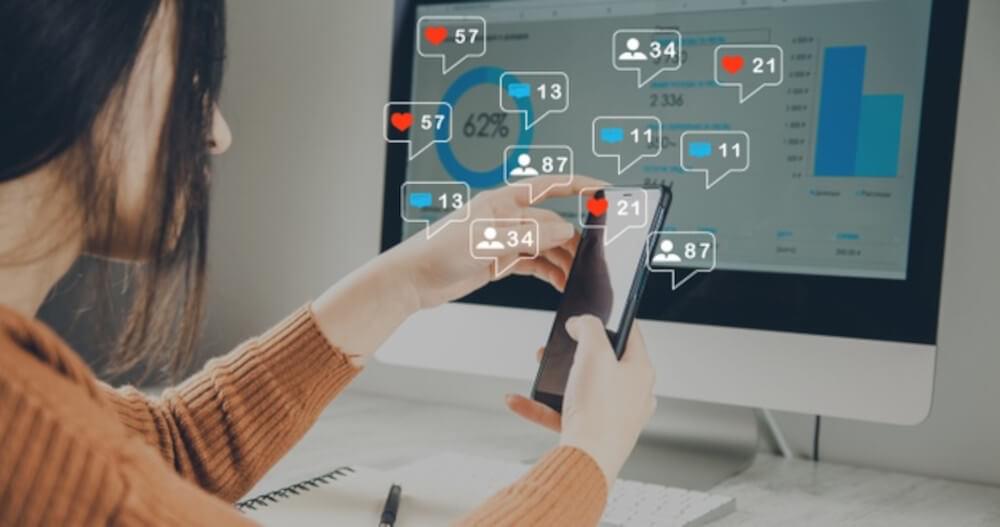 4. It boosts the conversion rate.
Utilizing animated videos is one of the proven techniques of increasing conversions and sales. Based on Invisia, adding video on a landing page can raise conversions by 80%. Videos can develop sales both directly and indirectly. Candidates like to picture themselves utilizing the products they would like to purchase. Consequently, you can utilize animated explainer videos to explain to visitors how a product, service, or your business operates.
When users view video content on a website, they are 100% more inclined to give more time to that website than jumping off it. What's more, 64% of people are more prone to create an action, whether that fills out a contact form or makes a purchase, once they've viewed a video.
Suppose you utilize animation to demonstrate the advantages of your product or service to the user. In that matter, they are more likely to watch the whole video than reading that content on your website. It consequently enables your message to reach across appealingly while the user gets more about your business. Supplementing a call to action at the end of the video is an excellent way to encourage them to consider additional action.
5. Animated content can be easily renewed without reshoots.
It's really important to accommodate technological evolutions and show you are connected, particularly if you're in an enterprise that is constantly developing, such as technology. It's essential that you renew your marketing security and messaging to indicate this.
Animated video is an excellent resolution to holding your content fresh. Suppose you aspire to modify your video content to advance to a different audience or adjust your messaging or visuals. In that case, the animation is much more manageable and cheaper to edit than reshoot the whole video.
6. Generate Online Leads
Explainer videos can improve your SEO endeavors. Google prefers pages with multimedia content like images and videos. When these multimedia contents are optimized rightly with the appropriate tags, they will be crawled by search engine spiders and indexed. Furthermore, videos increase the average time consumed by visitors on your site. It helps to lower the bounce rate, which is necessary for higher search engine rankings. The videos can push aspired traffic and direction from YouTube and Facebook to your website funnels.
7. Capture Mobile Audience
Many people today use mobile devices to obtain the data they need from social media sites. Facebook has dramatically developed its video platform, presenting it as simple to upload and share videos. You can grasp your prospects that utilize mobile devices by artistic animated videos. Besides, videos shared on Facebook can spread viral, causing a landslide of leads for your business.
Video is excellent for education and simple content consumption. Advertisers are always battling for the consideration of today's consumers. It makes consumers slow to dig deeply into services or read a long description. Most consumers aspire to recognize a product in action to understand how it will resolve their difficulty. No medium can do this in a more beneficial way than animated videos. Animated videos can seize the attention of all kinds of prospects, even the most inactive ones. It will provide you a competitive advantage, enabling you to double your leads conceivably.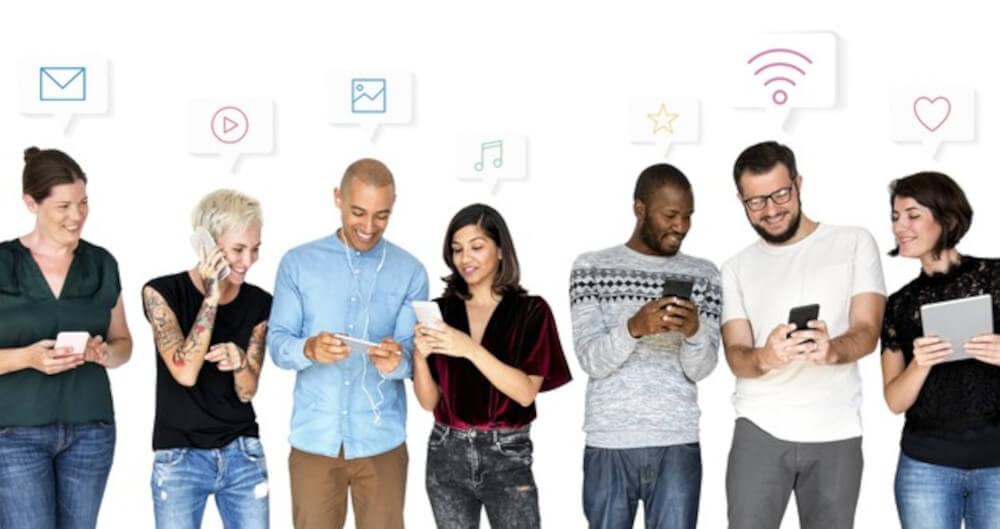 8. It's exciting and entertaining.
Similarly, animated children's films and cartoons strive to seize awareness in entertainment and creativity. Marketing strategies also intend to grasp attention utilizing these methods. Animation is often utilized for entertainment rather than being considered a marketing tool. Therefore consumers are more inclined to spend attention on animation rather than conventional ads.
Not only is animation a surpassing approach to show a story and correlate to your audience, but the animation is also packed with endless possibilities. It doesn't require to be genuine or authentic but can be enjoyable, creative, and artistic. It's a magnificent idea to show off your brand character.
9. Present your ideas to life.
With the aid of an animated video, you can show any story you desire, like how advancing into this business improved your life, how your product can transform your client's life, how your development progresses, etc. You can benefit from this creative medium to visually present and demonstrate to your clients what you desire to communicate about your product.
10. Easily promote brand development through animation.
Animated videos provide you a golden possibility to artistically blend logos, color schemes, and brand pictures into your video. You can definitely build chronic themes and brand representations by a series of animated videos. Animated videos are a great marketing tool that can improve your business and your products, considering the points mentioned above. But, not all animation videos become a success or go viral. You need to think creatively and propose different concepts for your videos to become popular with the crowds. Therefore, you should choose a professional animated video company that can make the best animated videos for you.
Add and translate your subtitles to more than 100 languages with high accuracy