benefits of subtitles in video
The Best Guide To Add Subtitles To Your Video In 5 Minutes
Jul 28, 202114 mins read
Adding subtitles to video has never been easier. While it's seemingly an added step you're not familiar with in the video creation process, subtitles deliver your videos available to a broader audience, provide you a greater ROI, and make more people begin viewing your videos. Whether you create it yourself before exporting, pay service, or utilize an auto-transcription tool, it's super manageable to make sure your audience has permissive access to your excellent content.
Manually adding subtitles to video is a helpful answer to supplement the subtitles with previously published materials or supplement additional valuable information to the audience. People who at least once had the fun to record a "chattering" report must have challenged themselves with a question if there is an application for adding subtitles. Now, we watch videos each day, and we regularly share videos with friends and family. Based on a survey, people favor watching videos with subtitles even if they don't have to because they can get what the video is about.
What Are Subtitles?
Subtitles are text obtained from either a transcript or screenplay of the speeches or remarks in movies, TV programs, video games, etc. Normally, subtitles are displayed at the bottom of the screen. Depending on the creator, they can also be at the top of the screen if there is already writing at the bottom section. Adding subtitles to video can have a notable impact on how thriving they are.
4 Significant Reasons Why You Should Add Subtitles To Your Video
1. Subtitles increase your potential audience.
Without subtitles, you restrict your inherent audience size from the start. For instance, the B2B section indicates the employee who would've watched your video in the office can't comprehend it because he does not have or cannot utilize headphones. Or the viewer following your video on the progress, or has an inadequate sound card, for example, all these people will not view your video without subtitles but will scroll right behind it. In addition, you can utilize subtitles to record other languages and seize far more people.
2. On social platforms, you will reach significantly more people.
Videos will account for 82% of Internet traffic in 2020. So it's meriting considering a thorough video marketing approach. Contemplate how several videos are presented without sound. The best means to reach your target audience before they scroll past your video is to have subtitles. The playtime of Facebook videos with subtitles is about 12% longer than those without the text on the screen.
3. Boost your SEO strategies.
Search engines don't follow the sound. Therefore, a video without subtitles can not be categorized according to its content, aside from the title and short description. That is why your video may not be discovered, although it answers exactly the question a user is looking for. Subtitles resolve this problem by presenting text that bots can work on indexing your content. Suppose your video is discovered on Facebook or YouTube; subtitles lengthen the time your audience consumes watching it. The reach is further expanded in that situation. The more extended playback time shows that your content is worth viewing and positioned above Google's ranking.
4. Subtitles improve the accessibility of your video.
Here we come to the basic compulsory component, which is unfortunately often not deemed mandatory, which is accessibility. In a system, the contents of businesses must not separate against anyone by dismissing certain people by a lack of accessibility. Ideally, data advances to two or more functions in order to be perceptible to all people. In our case, this means: Subtitles are necessary for learning a video by a hard of hearing or deaf viewer. In the US, around 10 million people are estimated to be functionally deaf.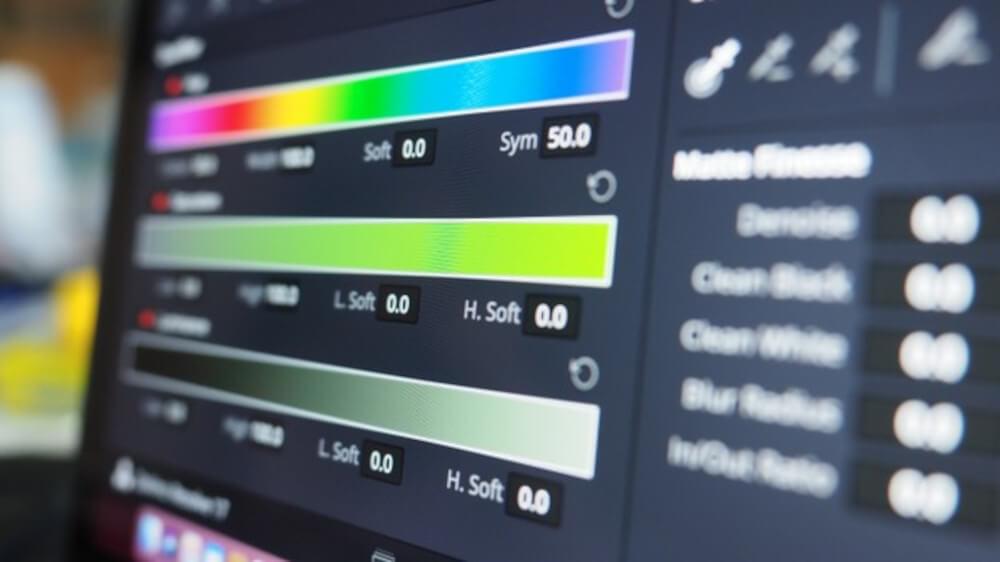 The Use Of Automatic Video Subtitles Generator
There's no requirement to be shocked with complicated video editing equipment by adding subtitles to video. Alternatively, use one of the user-friendly services present on the market. By using these automated tools, you can quickly and efficiently add subtitles in 5 minutes or even less. You aren't required to be a master or an expert in technical aspects, but you just have to follow simple steps to process your subtitling journey.
How Does Automatic Subtitling Operate?
Whether it's for speech recognition or machine translation, the logic is considerably alike. The purpose today is not to proceed into the technical details but to know the logic behind it.
The outcome generated will depend on what is called a model. It is this model that combines the logic applied to transform audio into text. This model will be enhanced by a collection of data with which we will support it. For example, you can use videos and then adjust the result generated by the model. The model will save its modifications and consider when it falls into a similar situation again.
Which Solution Provides Subtitles Automatically?
There are several solutions available on the market. The ideal solution will depend on your requirement and technical skills or those of your team. You can decide between these three leading groups of solutions:
create your own neural model (the most complex)
external APIs (for technical teams)
use an online subtitling editor (the simplest)
If you don't have the technical skills and requirements to opt for the simplest solution to generate your automatic subtitles, you've reached the right place. It is usually a solution available on a website that enables you to upload your video, and automatically the platform will produce subtitles in the desired language. Some advanced automatic translation and others only subtitled in the original language of the video.
We have a lot of options nowadays. As technology is evolving day by day, auto subtitling tools are also increasing in number. Below are just some of the most efficient ways to adding subtitles to video applications and browser-based tools that can further assist you in subtitling your videos quickly and speedily.
SubtitleBee is a browser-based application that automatically subtitles your videos at almost a hundred percent accuracy. It also has options to change the subtitle text colors, fonts, and placement. Plus, users can add a "Superheader" or a headline that further emphasizes your video's topics. All you are required is a good internet connection, your video file, and some creativity.
A brief guide on how to use SubtitleBee:
Open SubtitleBee to your preferred browser.
Create an account, and once confirmed, upload your video.
After uploading your video, you'll be asked to choose the language preference.
After selecting your language, you'll be directed to your dashboard, where you'll see the timeline, including the text and the timing.
From the dashboard, you can change errors or word mistakes.
Now, if you feel for some creativity or to enhance the brand concept, you can change your font colors and styling and add headers.
Once all are checked and designed according to your requirements, you can proceed with exporting.
You'll also have options on the export dashboard whether to change the video size if you want it resized for YouTube, Instagram, TikTok, and others for the best quality outcome.
After those processes, you can save and download them to your computer or your mobile gadgets.
Another great option is Kapwing. By using Kapwing, you can upload your video and then transcribe and time your subtitles in their automatic platform. It also has an auto-subtitle maker tool that is currently in its beta stage. It's not 100% accurate, but you can perform any tweaks required to ensure that the subtitles are accurate. Kapwing also contributes to automatic resizing. Once your video is finished, you can resize it to fit Instagram, Facebook, or Twitter.
One of the most significant advantages to Kapwing is that it has a strong free plan. You can upload files up to 500MB for free and edit that content up to 7 days before you are required to download and save it. They also have a paid program that allows you to upload files of up to 1GB and store your content in the system for longer than seven days.
Using Kapwing is easy. Click the Auto-Generate option, and it will begin to produce the subtitles. As stated, this tool is still in the Beta phase, and the created subtitles are not 100% perfect. You can transcribe the text on time in the Editor interface to edit respectively. Besides producing subtitles automatically, Kapwing Subtitle Maker also permits you to upload the SRT file.
VEED is a simplistic online video editor. One of the newest features they have joined is generating Subtitles & Captions from video audio utilizing AI automatically. The software uses the audio from your video file and then creates text and timecodes. You can view within the auto captioned text and perform edits in the editors, and you can pick from a collection of text styles. Once you are satisfied with your video, you can download it with no account wanted.
If you want to use VEED, just go to their homepage, click Upload Video, and take you to the edit page. The free version is restricted to uploading video in 50MB, and you are required to upgrade to the Pro version for unlimited upload. You don't need an account to edit a video with VEED. Next, click on the Subtitle tool, and you are given three options. Click on the Auto Subtitle selection. You can pick the language you want the video subtitles in, but it is fixed as US English by default. Then click start, and the software generates the subtitles. It should take less than 60 seconds, depending on the length of your video. Now you will see the subtitles generated, and you can produce edits to the next and adjust the time codes.
Facebook is developing an auto-subtitling feature but is only accessible in US English for advertisers in the US and Canada. It can be pretty helpful for Facebook users who frequently upload videos in this language to their profiles. But, Facebook's automatic caption feature is not wholly reliable, which implies that you have to correct all subtitles it produces.
Simply go to Facebook's home page or your profile page and click on the Photo/Video option located in the Create Post menu. Find the video you'd like to upload to your Facebook page, insert the video's title, add a comment about the video, and tick on the Share button once the video is uploaded. It will then be displayed on your profile page. If there are wrong words or typos, you can edit by going through the captions you've just generated to make sure that there are no errors, and after you've done all the required edits, you should tap on the Save to Video button. Then your video will have the generated subtitles.
Video content creators who have their own YouTube channel can utilize the platform's speech recognition technology to produce subtitles after uploading a new video automatically. This option, as of the moment, is available only for Russian, Japanese, Korean, French, English, Portuguese, German, Spanish, Italian, and Dutch languages, and you have to use traditional techniques of creating subtitles for your YouTube videos if they are not in any of the languages on the list.
The method of producing automatic captions on YouTube is pretty simple, as you have to upload a new video. After the upload is complete, you should locate that video in the Video Manager. Click on the Edit drop-down menu located next to your newly uploaded video and pick the Subtitle/CC option. Then, you will be required to set up the video language before adding subtitles to video or CC. For instance, if you set the language to English, the English (Automatic) feature is available since the platform can identify the language used in my video. Double click it and then move to click on the Edit button to begin proofreading the automatically generated subtitles. You can go into every one of the lines of text and correct the spelling, grammar, and punctuation.
Add and translate your subtitles to more than 100 languages with high accuracy