benefits of subtitles in video
12 Tips for Improving your Remote Interviews
Sep 1, 202116 mins read
Remote interviews are becoming increasingly common, particularly during and after the COVID-19 pandemic. They're also different from typical face-to-face, on-site interviews, which you've probably had before in your career.
Remote interviews, as the name implies, are conducted without the candidate and interviewer physically meeting each other - they are geographically separated. The interview is conducted either by phone call solely or, more commonly, using video and other aids.
Remote interviews are becoming more common as a result of the requirement to preserve social distance, so you'll need to take precautions to ensure that yours goes properly.
So, what's the best way to conduct efficient remote interviews? Read on if you're new to remote interviewing or want to improve your skills.
Before moving on to the Tips, Let's first learn about the basic Remote Interviewing etiquette that every online recruiter should have to keep in mind…
'Etiquette' For Remote Interviews
You want to demonstrate to all possible candidates that the interview is just as professional as if you were meeting in an office. Get rid of all potential distractions by locating a quiet area where you can be equally interested in the talk.
Use your door lock if you have one; you don't want this to happen to you.
Turn off, or at the very least silence, your notifications on both your phone and your computer.
Dress the part, even if you're a WFH. Look professional and take the interview seriously.
Clear your workstation of any noticeable clutter, such as children's toys and other personal stuff.
You don't want to distract the candidate, so keep your background neutral and businesslike.
Consider the lighting — you don't want the light behind you to cast a silhouette on you. Instead, place yourself in front of a window with plenty of natural light.
Because you are not physically present with the individual, you may miss indications that they have completed speaking; therefore, leave a few seconds before speaking to avoid talking over each other.
To ensure that everything works well, have a coworker call you on the media you're using to conduct the interview — your camera, microphone, or even your phone line.
To avoid any last-minute faffing or concerns that you aren't set up correctly, do a test run to ensure everything is working properly.
Remote Interview Tips For Better Interviewing Experience
Being prepared for your remote interview not only ensures the interview's success but also shows the candidate that you value their desire to work as a remote member of your team.
When doing remote interviews, keep in mind that the technology you use is crucial. So firstly choose a perfect Interviewing platform, then apply the following tips and tricks and enjoy a perfect interviewing experience.
1. Get A Perfect Tool
Having the correct equipment is essential for success while doing remote interviews. Are you only going to make phone calls? Or will you perform one-way video interviews, live virtual interviews, or a combination of the two?
Meeting the candidate face to face, albeit through a screen, is far superior to a phone conversation since it allows you to pick up on numerous nonverbal indications.
While you could host the interview using video platforms like Skype, Zoom, or Go-to-meeting, there are specific remote interviewing systems that provide you with additional features like embedded assessment forms and convenient interview recording. If you want to conduct interviews with white boarding, you can locate a tool that allows you to do so.
To summarise, thoroughly consider your requirements before deciding on an interviewing instrument. Also, ensure your virtual interview software is suitable with mobile devices and interfaces with your ATS.
2. Pre Recorded Video
You can also use pre-recorded video with proper subtitles and captions for the remote interviewing process. There will be dozens of applicants for each job opportunity, which is wonderful since it helps a recruiter to choose the best people for the job.
However, many excellent prospects get lost in the crowd, or recruiters just forget about them after interviewing 50 other candidates, which is natural. A recruiter may always go back and watch the interview again via video interviews, ensuring that they have chosen the top prospects for the job.
But for a successful pre-recorded video interview you need a video with perfect subtitles and captions. If you are not good at captions and making subtitles you have to find a perfect subtitle and caption creator for you like SubtitleBee.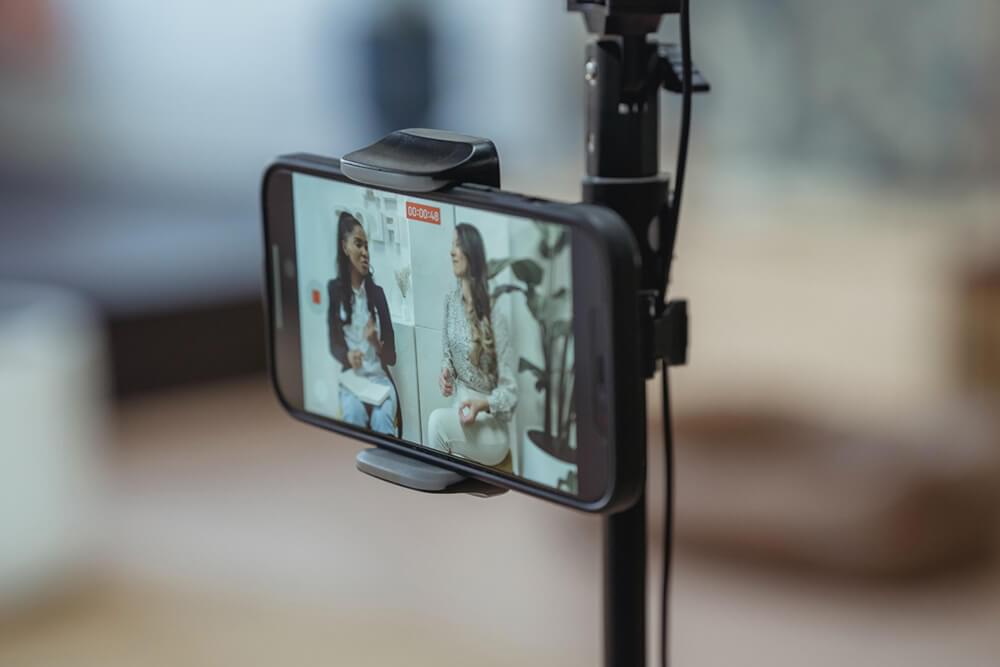 SubtitleBee will help you in creating a perfect subtitle for your video, which helps you in conducting a perfect Remote interview.
3. Be Flexible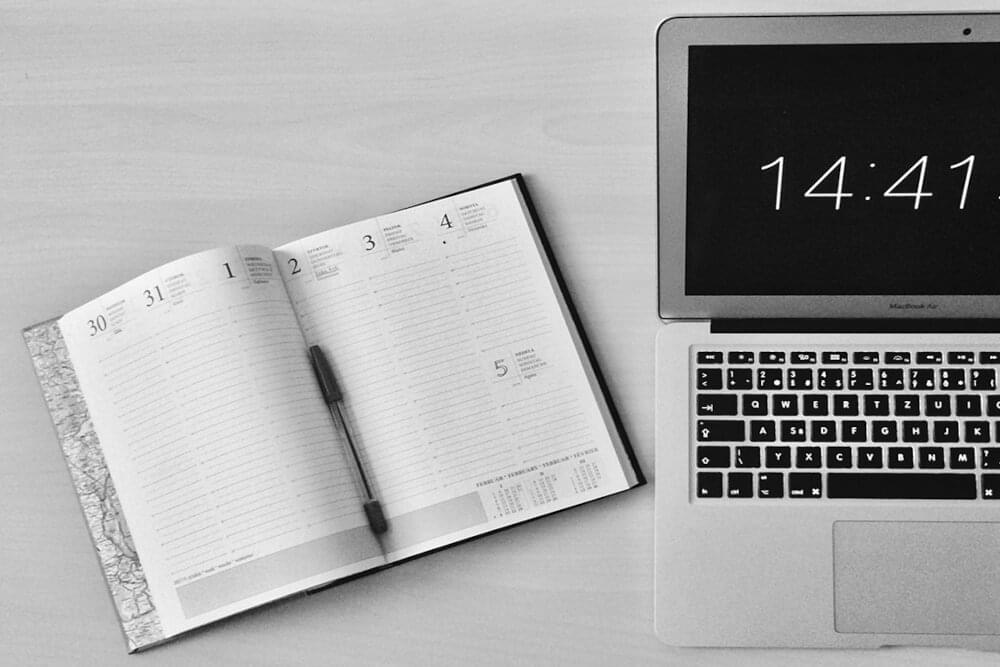 Many candidates will already be working and will be unable to take time out of their day to chat with you. As a result, be adaptable and provide times that are convenient for the prospect. Perhaps they have children at home, work odd shift patterns, or just cannot leave their existing position.
Hiring is a two-way street in which you must sell yourself, the job, and the organisation as much as you must assess the candidate's suitability. Because good candidates typically have several possibilities, be flexible from the start and make it easy for them to contact you. Reduce the amount of friction.
Expect the remote interviewing process to take place in the early mornings, through lunch, and possibly even in the early evening. Keep your options open. Make it simple for the candidate; they most certainly have other possibilities.
4. Review Your Existing Remote Interviewing Procedure
If you're going to switch to remote interviewing, now is an excellent moment to assess and streamline your current procedure. Is it efficient? Is it well-organised? What can you do to make things better?
Hiring isn't a dedicated procedure for many businesses; instead, it's a series of interactions with potential employees. But you're not just meeting someone new; you're gathering evidence to see if they have the right abilities, values, and cultural fit for a position at your organisation.
As a result, turning your unorganised recruiting efforts into an organised recruitment and interview process and ensuring that everyone involved is taught on it ensures not just consistency throughout the hiring process, but also a more accurate and trustworthy hiring choice.
5. Make A List Of Interview Questions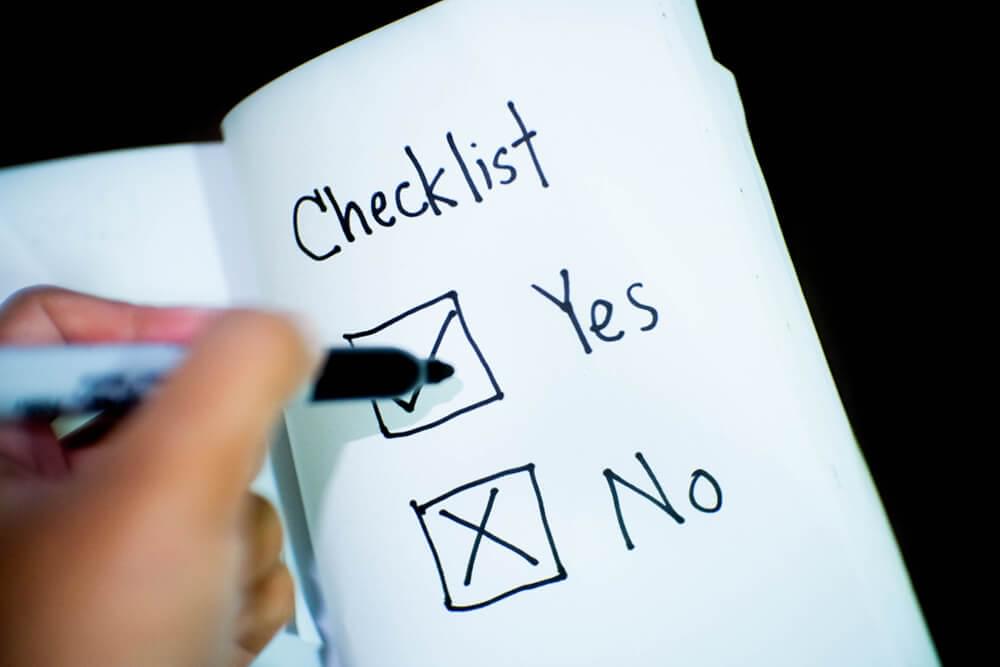 Interview Prep 101 is so important that some people skip it entirely, opting instead to wing interviews in the hopes of establishing a more personal connection. However, when it comes to remote employees, your amount of interview preparation indicates your level of devotion to the position.
In addition to your regular interview questions, you should additionally prepare questions about how your prospect will perform remotely. Moreover, there are lots of interviewing question materials available on search engines, so before interviewing candidates do some research on it.
6. Set Clear Expectations for the Job Candidate
Surely, You want to have the finest possible interview. The job applicant feels the same way. Setting clear expectations for the interviewee is one of the secrets to making remote interviews succeed.
You should both be aware of who will call the other to start the meeting and what software you will use to conduct the interview. Use a perfect Caption for your job post or you can use SubtitleBee for making a clear caption for your post
They should know whether the call will be visual or audio-only (for reasons we'll detail later in this piece, we strongly advocate video calls). You should inform the candidate who will be on the call, including their names and titles, as well as whether they will be remote interviewing or simply seeing the candidate.
By communicating these (and any other relevant information), you can ensure that the candidate is well prepared before powering up their laptop and answering your first question. This is significant because you're allowing job seekers to present their best selves - the best version of themselves to evaluate when considering hiring them.
7. Provide Complete Details of the Interview
It's best to over-communicate when conducting remote interviews — this may be your hundredth remote interview, but it may be the candidate's first, and the tools you're using may be unfamiliar to them. As a result, provide all of your prospects with the same information and allow them to begin on the same footing.
Before you begin the interview, inform the candidates:
When the interview will take place.
To whom is it? (include every member of your team who will be in on the interview).
What platform are you intending to use? (and how to use it).
What the candidate should do ahead of time to prepare (if they need to prepare something).
Will you rely just on audio or will video be required?
Do you need to screen share with them, or do they need to screen share with you?
You may even provide some advice for conducting a remote interview (like finding a quiet space, minimising distractions, etc.)
The more details you provide on what to expect during the interview, the easier it will be to evaluate candidates entirely on their relevant abilities and expertise, rather than their ability to use remote interviewing technologies or how they react to surprises.
8. Maintain Your Focus And Attentively Listen
It's not your imagination if you find it difficult to focus when doing a remote interview using Zoom, for example. Without face-to-face conversation, video calls take more concentration.
Only a small portion of what we communicate with someone, whether it's a friend or a colleague, is spoken. The vast bulk of what we communicate (70-93 percent) is nonverbal communication, in which the meaning is innate and instinctive for us.
Body language, facial emotions, eye contact, hand movements, body posture, and even tone of voice all add depth and meaning to what we're saying. When conducting a remote interview, most of these nonverbal indicators are difficult to detect, making communication more difficult – therefore you must pay close attention to what the interviewee is saying.
9. Use a Structured Remote Interviewing Methodology
This should be done in conjunction with writing down all of your interview questions. A systematic interview procedure allows you to assess each remote candidate on a set of criteria, making the hiring process much easier.
For example, you can ask each candidate identical questions and evaluate their responses objectively to determine who should be offered the position.
You can delegate interviews to various members of your team using a structured interview process. A fixed method ensures that each interviewer will deliver almost the same experience as the others, potentially speeding up the hiring process.
10. Interview Candidates with a Team
For many professions, one-on-one interviews are great, but employers generally prefer to have more than one interviewer in the room, especially in the final round or two of the remote interviewing process before you and your team decide who to hire. Different recruiting managers bring different abilities to the table, which usually results in a more effective interview.
One interviewer may be able to establish a stronger connection with the interviewee and assist them in unwinding. Another person's inquiries can be more focused on soft skills. The last may delve deeper into the job criteria and test the interviewee's willingness to work remotely. While one interviewer may be able to tackle everything on their own, delegating some of the questions to others can be beneficial.
You'll also get to observe how the interviewee responds to various types of questions from various types of people. After all, they'll be expected to communicate with a wide range of personalities in other departments and should be able to hold their own while discussing their work with anyone.
11. Choose an Appropriate and Relaxing Environment
When you interview remotely, you have complete control over the atmosphere in which you are interviewed. Make an informed decision. You don't want an espresso machine exploding with steam while a barista calls out a customer's name for the fourth time, and you're still trying to say "hello" over the ding.
Choose a calm, relaxing setting with few interruptions. Many people find that their own home meets their needs. If you have young children, rambunctious dogs, roommates, or the like, you'll need to make special arrangements to guarantee that no one comes knocking or barging into your "interview room" while it's still being conducted.
Make sure everyone in your immediate vicinity is aware that you are remote interviewing someone and that you will not be distracted before the interview begins.
12. Take the time to explain your company's culture.
It's possible that your applicants will not be able to visit your office or meet your team. Maybe you don't have an office at all. As a result, make sure that prospects don't miss out on learning everything there is to know about you.
Give them some background information, such as your company's culture and principles. Share stories, examples, and references to what you mean by culture - don't just say your values; explain the behaviours you expect employees to exhibit for each value, and provide best practice examples to help prospects understand what you mean.
It's difficult to grasp a company's culture when you can't see it for yourself, so paint a picture for the prospect.
Summing Up
However, if they are handled correctly, remote interviews can be a successful approach. But keep in mind that you'll have to pay additional attention to making connections with your applicants because you won't be meeting them face to face.
Creating a structured interview procedure, making it a two-way, informative conversation, and focusing on applicant communication before and after the interview will go a long way toward conducting productive remote interviews.
Add and translate your subtitles to more than 100 languages with high accuracy