benefits of subtitles in video
4 Quick and Easy Ways on How to Get The Transcript of a YouTube Video
Apr 5, 202212 mins read
Transcripts and subtitles have played a significant part in entertainment for a long time now. In fact, most people rely on subtitles to watch movies or shows. According to the study of Netflix, 80% of people use subtitles and captions at least once a month. To be sure, these statistics would be different or higher for disabled people. Perhaps this is why the need for subtitles and transcripts exceeds beyond the entertainment world—they are literally needed in every field of life now.
Not just for disabled people—transcripts have become the need of today's world. It's not long before YouTube transcripts are kicked into the digital world. YouTube is not the sole entertainment platform—it's the second largest search engine that made revenue of $19.7 billion in January 2021.
YouTube transcripts can significantly impact the growth of content creators, digital marketers, and business strategists who want to promote their content on YouTube.
YouTube transcripts can prove to be one stone and too many birds for your business.
You can get plentiful benefits by just adding transcripts to your YouTube videos. Accessibility, more chances of getting higher visibility on search engines, more audience, and more conversions—are top of the fruits YouTube transcriptions can bear for your business.
Apart from the high-yielding results of YouTube video transcripts, you cannot ignore people suffering from different kinds of hearing impairments.
🚩How do you prefer to get transcripts of YouTube videos for your channel?
🚩And how do you prefer automated subtitle generator tools over the third-party outsourced help?
🚩What results did you find most accurate and credible at your available budget?
A Pro Tip:
Knowing the growing importance of video transcriptions everywhere, AI tech emphasizes the automation-powered subtitle generator tools that are highly intelligent capable of producing high-yielding results with the guarantee of 99% accuracy and freedom of getting subtitles in 100+ different languages.
You might find it a useful read: 10 Ways Transcription Apps Can Make your Work Life Easier.
There are four different ways to get the transcript of a YouTube video. We will cover all of them for you. The difference is practically what kind of transcription format you need and how much effort you want to put into reformation.
If you're interested in getting the transcript of a YouTube video on different devices, keep reading.
#1. Grab on transcript of a YouTube Video by using the built-In transcription tool
Recently YouTube has introduced a built-in feature for automatically generating captions and subtitles for the videos. You can use this option for your videos if you have no other tool available to generate the bulk of subtitles in ant language in a few minutes. Its completely free.
YouTube's transcription tool generates subtitles through speech recognition tech, but you cannot rely on it for maximum accuracy. It offers extraction of transcripts once they are generated. Since the accuracy can be a little off, you may require making some changes in the text before sending it off.
Log into YouTube account and go over to YouTube Studio. Select Subtitles from the left sidebar.
Select any video you want to create subtitles for. Following the next screen, select a language and select Confirm.
You'll observe that YouTube will automatically generate its transcription, which you can edit on the next screen. To edit the text, select Duplicate and edit.
following the command, it will open a dialog box where you'll be able to edit the transcription. Once you complete the editing, press the publish button.
Head over to the video page and press the ellipsis at the bottom of the video. Press Open transcript and see the transcript at the right of the video. You can also check the transcript once it's published from the video page.
You will observe the transcription lacks proper punctuation. All words are in lowercase. Therefore you will have to change the punctuation, grammar, and lower cases manually, which can be a tedious task if you have to generate several videos on a daily basis.
In case YouTube fails to generate subtitles for some videos, it may have issues like poor audio quality or language unsupported by YouTube.
Although YouTube's transcripts tool is a good option for content creators, it requires manual tasking and edits before sending it off for publishing. Moreover, it doesn't support many languages, and if you need transcripts for a global audience, you may need to find an AI-based subtitle generating tool that ensures 90% accuracy for 100+ languages.
#2. Get transcript of a YouTube video using third-party transcription tools
AI-powered transcription tools are the fastest, most efficient, and money-&-time-savor tools for text conversion. Not only that, use transcripts for podcasts, blogs, social media posts, infographics, newsletters, and much more. These tools make subtitle generation tasks so fun and easy that sending out videos for publishing daily is possible due to their help.
AI-based subtitle generating tools are mostly on a monthly subscription base, which may not cost you much if you choose the plan according to your needs. Thanks to advanced technology, amazing tech tools that can perform multiple tasks with a single click are not that costly now. For instance, third-party transcription tools used to charge per word, per minute or hourly rate, which used to cost a lot.
If you decide on one of these tools for a spin, you can try its features and functions before buying any subscription plan. If you want to take one of these tools for a spin before you commit by investing in a subscription, you can use the ones that offer a trial. For instance, you could try SubtitleBee. It allows free transcription for video of 1GB up to 10 minutes with five free fonts and subtitles in any language. It offers subtitles in 100+ different languages including multi translation feature to help improve your video accessibility and overcome language barriers to access global markets. This tool is so good with an accuracy of transcripts. The big question is on accuracy–you can check it through a free trial.
Go to SubtitleBee's website and press the Click to browse or upload video/audio file button.
Let SubtitleBee process your file. It could take a few minutes.
Once it completes processing, SubtitleBee will ask for your email. The transcript will be sent to you over an email.
One of the greater benefits of this tool is its accuracy. It is intelligent enough to pick the words clearly with a little noisy background. Check out their prices plan and they are cheaper along with multiple amazing features.
#3. Get transcript of a YouTube video using video editors
Some of the excellent video editing tools offer transcription facilities. Perhaps they can provide subtitles in English at the least. You can pick a video editing tool after ensuring it can provide subtitles.
Check with your video editing tool if it can convert audiovisual content into text. These tools may have the same problems as the YouTube transcription tool. You may need to be careful with punctuations, grammar, and manual edits for words and sentences that are blurred out of background noise.
#4. Get transcript of a YouTube video using Google Docs
Are you aware that Google Docs can convert YouTube videos to text? If not, you may aware of its built-in voice dictation tool that can get the job done of transcribing video into the text. However, this feature is only available on Chromium-based browsers like Google Chrome and Microsoft Edge.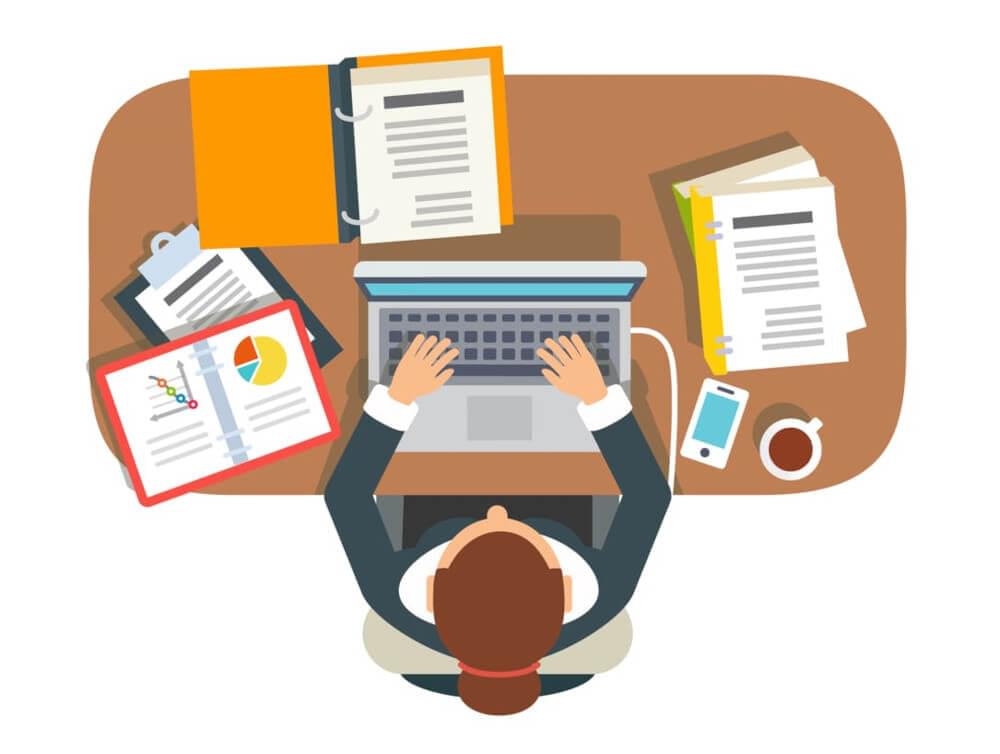 There are two ways you can go about voice typing tools.
First, by turning on the Voice typing feature, play the video like you usually do, and let Google Docs do the rest of the job.
Nevertheless, there's a chance that some background disruption may influence the ability of the voice tool to pick the right word.
To fix this, you'll require to tweak some settings on your PC first.
This is where the second method comes in. Changing the sound setting of your PC will help Google Docs' voice tool listen to audio-video content internally.
We'll explain the second method here since the primary process is a subset of the second method. Let's peek into both ways to get going with text conversion.
On Windows 11, press Ctrl + I to initiate the Settings app, lead to System > Sound > All sound devices > Stereo Mix, and press Allow.
Following this, go back to the Settings home screen and navigate to System > Sound > Volume mixer. Pick the Input device as Stereo Mix from the dropdown.
After these changes, the sound of audio-video on your PC will be directly rerouted to a PC microphone—Google Docs.
Following this, open up a new Google Doc and select Tools > Voice typing.
Now you can play the YouTube video you want to convert to text.
You'll be seeing a mic icon appearing or hovering around the document. Press the mic icon when you want Google Docs to start listening and transcribing.
The important thing to remember is that you can't go away from the Google Docs tab while using the voice tool, or it will stop transcribing.
The stereo mix method will only require pressing the audio icon of the voice tool. For outer speakers, don't place your device that plays over the voice too far or too close to speakers to maintain cohesion and accuracy.
One of the cons of the Google Doc Voice typing tool is that it gets stuck most of the time, which means it may stop voice typing itself or stop responding. Also, you need uninterrupted internet and out-class sound quality of the video to generate a transcription of the text.
The better the audio quality, the more accurate the transcription will be.
What else can you do with a transcript of a YouTube video?
Video content makes life easier by all means—creating great content, making valuable information accessible, and more exciting way for viewers to grasp the concept.
With technology empowering everything—making video content has become seamless job than ever. Not only that, you can repurpose videos into blogs, podcasts, social media posts, infographics, and newsletters. Therefore gaining more traffic and conversions from different sources is possible with the help of video transcriptions. With transcriptions and subtitles all available, it makes the half work done later to be used for blogs or anything.
Adding transcription and subtitles can engage more audience as it enhances the watching experience makes it seamless to access the information even for people suffering from different types of disabilities.
Add and translate your subtitles to more than 100 languages with high accuracy