video tutorials for social
How Youtubers Make Money And How Much They Are Earning?
Jul 29, 202013 mins read
There are those who are still skeptical and doubtful that it is possible to make money on the Internet. In fact, there are lots of testimonials about successful people earning their fortune online. YouTube is just one of the many ways you can become an Internet sensation, and with determination mixed with the right strategies, possibly will become an Internet millionaire, or with all the luck, a billionaire. Now, having the thought of how YouTubers make money, and how they did it? This article will help tackle the process.
YouTubers typically work at home, and some gain their entire livelihood creating content. They are popularly known today as Vloggers, and vlogging necessitate guidelines to be efficient. While that's the most ideal, it's also a challenging, often uncertain way to earn a living. There are various specific differences that you need to understand about how YouTubers make money.
How much do YouTubers earn?
Everybody's for sure is curious about how much money YouTubers make per view, these YouTubers can make anywhere between $0.01 to $0.03 per view with AdSense, averaging $0.18 per view. But, the value of money YouTube.com will be paying always depends on different methods, such as:
The number of views a video gets
The number of clicks an ad receives
Ad quality
Ad-blockers
The Video length
Calculating the average YouTube pay valuation hanging around $0.01 and $0.03 per ad view, a YouTuber can make approximately $18 per 1,000 ad views, which comes about $3 to $5 per 1,000 video views. Forbes has an estimation that for top vloggers, a YouTuber can earn $5 for every 1,000 views.
Creating your own Youtube channel and producing quality content that captivates a large audience can be your best asset to earn exponentially. Yet, getting nearer to this position involves hard work and continuous effort to make your viewers happy to make them grow in number.
The YouTube Partner Program (YPP)
Here are five primary methods to make money directly from the YouTube Partner Program (YPP):
Ad Revenue: This is the most straightforward method to earn money on YouTube. Get compensated for enabling Google to display ads on your videos. Advertising arrangements include non-skippable video ads, display ads, bumper ads, overlay ads, and sponsored cards.

YouTube Premium: YouTube gives a monthly subscription to users who need an ad-free experience, offline watching, and YouTube Music. Producers can take a share of this revenue based on how much YouTube Premium members view their content.

Merchandise Shelf: Enables you to present branded merchandise on your video. It is intended for Youtubers who are already selling products on a third-party eCommerce platform to drive online sales.

Channel Memberships: Require a monthly charge to your subscribers. Paid channel subscribers will acquire access to perks like emojis, badges, and other presents in trade for their monthly fee. Great way to make recurring income.

Super Chat and Stickers: Your supporters can pay for Super Chat and Super Stickers when you're transmitting on a live video. These features get their name and messages stand out in the chat feed while in a live broadcast. Fan comments can also be pinned to the top of the feed, depending on how much they pay.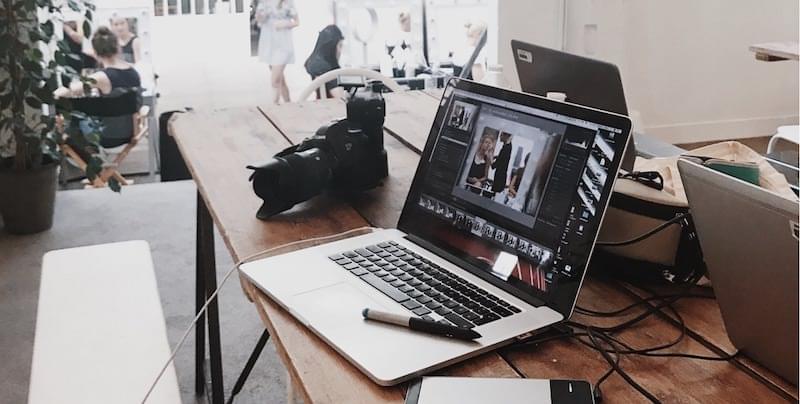 Guidelines To Monetize Your Youtube Content
Making money on Youtube is not just a simple channel creation, but it has requirements to follow to become eligible for the YouTube Partner Program (YPP).
Basic Qualifications to be allowed for the YPP include:
Reaching 1,000+ subscribers
Has 4,000+ public viewed hours in the past 12 months
A valid and associated Google AdSense account for the payment
Locating in a region or country where YPP is available
Observe all YouTube monetization policies and guide.
If you think that you have complied all those necessary requirements, and get accepted to the partner program, you won't instantly have access to all the monetization features as each has it own guideline to consider:
For The Ad Revenue:
YouTube Premium:
Must produce content that's being viewed by YouTube Premium subscribers
Channel Memberships:
Owner must be 18+
At least 30,000 channel subscribers
For Merchandise Shelf:
Owner must be 18+
At least 10,000 channel subscribers
Super Chat & Super Stickers:
Owner must be 18+
Located in a country or region where Super Chat is available
Now, if you're receiving payment for sponsored content aside from the YouTube Partner Program, you are still required to disclose your brand relationships to YouTube when you upload videos. If this is not complied, your account will be suspended.
Steps To Getting Paid In Youtube
Captivate Audience And Build Your Subscribers
Making money online takes time and not the overnight quick money myth. Just as it needs time for you to set up a website or blog to make it popular enough to earn money, it is the same with creating and establishing your Youtube channel.
The one possible difference to this way might be if you first established popularity in another role, such as if you are a famous celebrity, public servant, etc. You could fastly convery your existing followers or fans to your video channel. If you are already known as a thriving blogger and have already arrived at monetizing your blog, then it wouldn't be challenging to market your YouTube channel to your readers.
It may not be that easy, but you need time to formulate plans on what topic and scenarios you will produce to entice your targeted audience. You are required to build up a library of quality videos, aimed at a particular audience, and work on promoting these videos, sharing social media or any other ways you can think that you believe can help to increase the number of subscribers.
Channel Setup For Monetization
Once you have achieved in building your audience, you can begin to think about making some money. YouTube has a legal process you need to comply with before you can do this.
Start by allowing your account for monetization. The first step of this is to register for the YouTube Partner Program. You have to conform to their terms, necessarily agreeing that you won't do anything fraudulent.
YouTube will then require you to set up an AdSense account if you don't have one. This process is comparatively straightforward. You are required to tell Google where you plan to use the ads, so in this case, it will be your YouTube channel. Be informed that there are some parts of the world where you won't be able to run a Google Adsense account to monetize your content. Google announces a listing of the acceptable countries you can monetize YouTube in.
Ad Format Selection
YouTube gives comprehensive guidance on the different kinds of ads you can pick to place in various places on your YouTube channel or inside the videos.
The most apparent ads appear within the videos. They are interfering, and viewers usually can't avoid them. But, you can also decide to place ads around your videos.
However, it is essential to learn that you are not advancing to earn money just because the ads are there. How many times have you clicked on continuous past an ad when watching a video yourself. Viewers have to actively interact in some form with an advertisement for it to gain you money.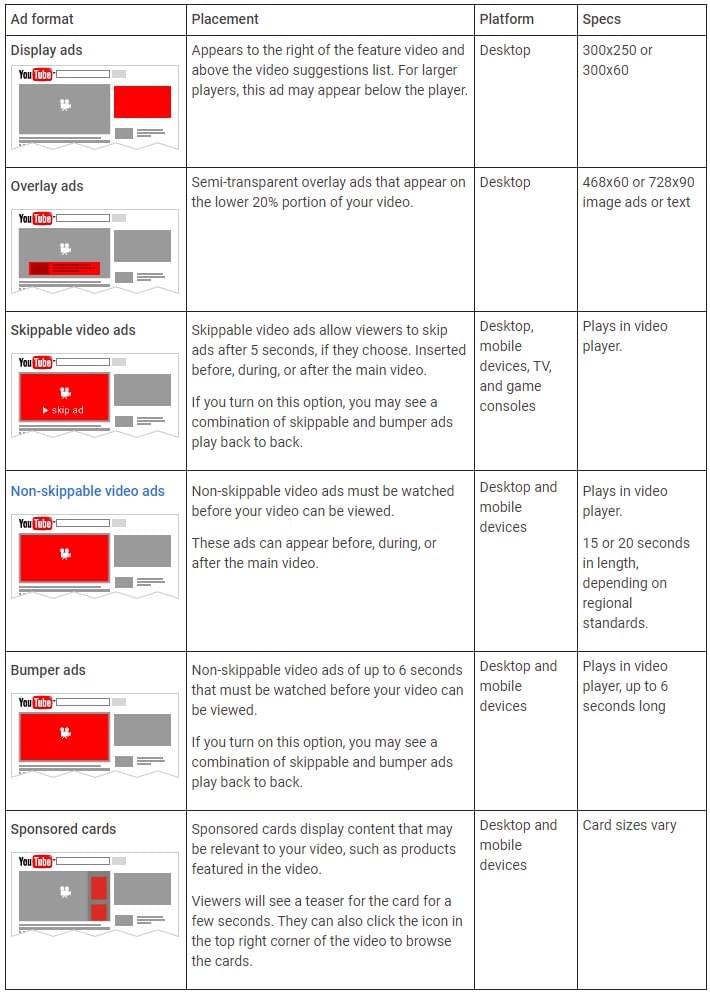 Assure Brands/Products Aspire To Advertise On Your Contents
It doesn't mean that if you have monetized your videos, there is no guarantee that AdSense will help you up with ads. They will only set up and place ads on your videos for those brands or products like to connect themselves with you.
It would be great if you ensure that your videos meet YouTube's Advertiser-friendly Content Guidelines. Briefly, advertisers will not advertise on your videos if they include any of the following:
Violence
Unsuitable language
Notice of drugs and controlled substances
Sexually vulgar content
Controversial or sensitive topics and issues
Performance Metrics
YouTube has an analytics feature that will allow you to check your performance to measure how well your monetized videos are accomplishing.
You can examine the expected earnings for your channel and videos in your YouTube Analytics Revenue report. It shows any applicable estimated revenue from all Google-sold advertising references for the chosen date range and region. Ad revenue divided into AdSense revenue and DoubleClick Revenue, transaction revenue acquired from YouTube Rentals, and income from YouTube Red for the chosen date range and region.
Perceive that you only see estimated results in this analytical report. You will notice that revenue downloadable monthly reports are accessible about ten days after the end of the month'. You will also get an Ad Rates Report presenting data on YouTube ad revenue, estimated monetized playbacks, cost per mille or CPMs, and ad impressions for the ads that appear on your content. You can utilize this to match how various ad types you use have achieved over time, and you can change your ad type choices as a result.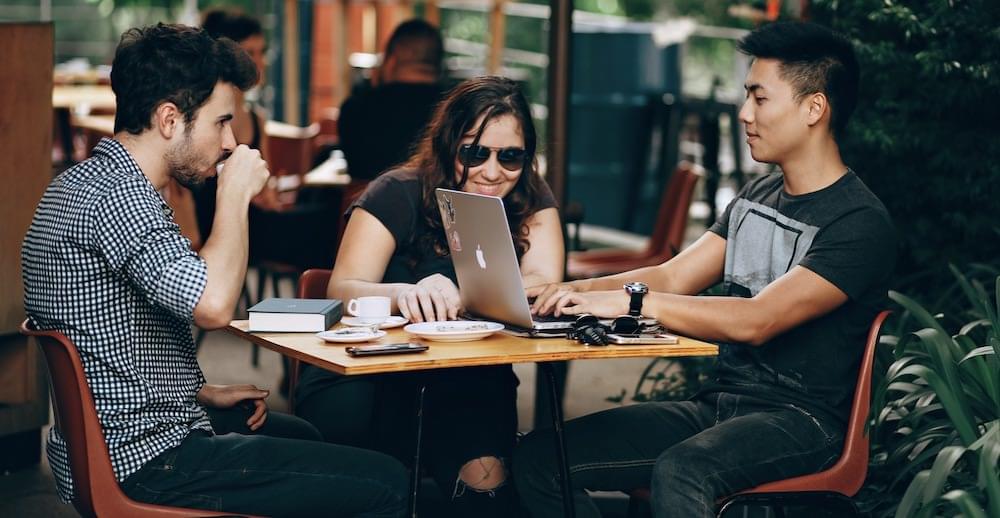 Finally, Getting Paid
After the above process of setting up your channel for monetization, have brands delighted to place their ads on your videos, and have viewers watching without bypassing those ads, you will begin earning some income.
There are several setup steps required for payment. You are required to verify that Google is applying your correct payee name and address, and you need to validate your address as well. You are also expected to choose your mode of payment from checks, electronic funds transfer, EFT via Single Euro Payments Area (SEPA), Western Union Quick Cash, and wire transfer.
Google will not pay you unless you meet a payment threshold. It differs depending on your currency, but in US dollars, the limit is $100. It implies that you need to make at least $100 before Google processes your money and pays out. If you meet the payment threshold, and there are no issues with your account, Google will pay you the following month, and the exact date depends on the payment method you chose.
Words To Ponder
Making money on YouTube is indeed possible, but it's difficult to earn with just YouTube alone. It's important to have a platform that you own like a personal website or blog and utilize YouTube as a secondary traffic stream. One advantage is that YouTube SEO is not yet as competitive as organic SEO. If you can grow in now and start making traffic, you'll have a better place in the coming years when the competition is more intense.
Also, never stop updating your strategies in promoting your Youtube channel. Do not stick to one style, but be versatile with trends so your entries are continuosly accepted by your subscribers and future audiences.
Add and translate your subtitles to more than 100 languages with high accuracy