video tutorials for social
10 Powerful Ways to Repurpose Videos and Transcriptions
Jan 21, 202214 mins read
As content is evolving and the digital platforms require different forms of content. Therefore, the repurposing of content has become a real lifesaver for every content producer and business strategist. AI-based must-have tools for content marketing such as video-to-text or speech-to-text tools help you create transcriptions for different digital platforms that are easily searchable by major search engines.
So, now, if you want to promote a YouTube video, make an educational course accessible, or want to have a high conversion rate from your social media handles.
Don't forget if the content is king, then the conversion is its queen. At the same time, every businessman wants to hook up a large audience through excellent video content.
Video content creation is the next big thing, while audio technology and voice content follows suit. Therefore, video transcription and audio content are making the actual royalty in the world off as your driven marketing.
How can repurposing of videos and transcriptions play a significant role in your content marketing strategy?
Transcription is the text of your video. Every word said in the video is published as text alongside your video to boost its searchability and engagement on Google and major search engines.
The digital media content strategist believes that video transcriptions make your content marketing strategy a dream strategy. But how and why?
If your video is capable of bringing engagement up to 50%. Now you have to make your visible in order to bring more traffic and engagement to your video. you need to convert it into text to make it more visible and accessible on major search engines.
The first clue is to convert your video into text. Whether you are an enterprise, a content strategist, or a podcaster, you can use video transcripts for several significant purposes, such as making your marketing campaigns more promising to bring more engagement and sales.
Streamline content marketing workflow processes such as using these transcripts to make infographics, ebooks, social media posters, etc.
You can increase audience engagement through retention. Repurposing or amplifying your content for different digital platforms to bring more engagement.
In a nutshell, repurposing of videos transcription can offer your business a creative and strategic edge to market your business.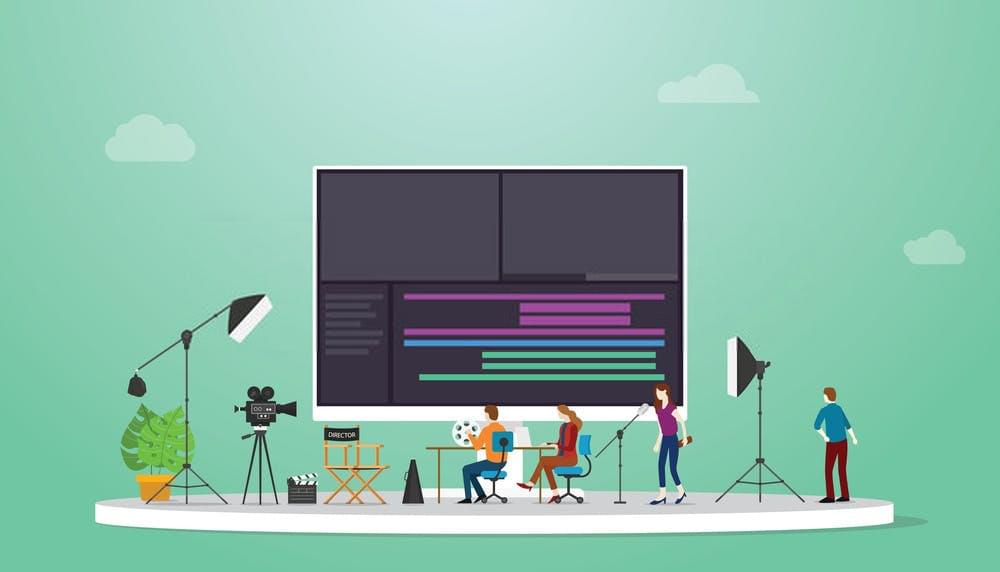 What is content repurposing?
Content repurposing is also called content amplification. Repurposing of videos and transcriptions is a content strategy that involves the conversion of content into different forms so you can promote a single piece of content in different forms and bring more engagement.
So, instead of making brand new content for your social media handles such as Facebook, YouTube for your blog or for your landing page and a paid ad campaign, you can reuse a single piece of content for different platforms.
It takes days and days to plan and create a robust content marketing strategy, and finally, you create a masterpiece and are ready to hand it over to the digital world, and guess what? Nobody is going to read your precious piece of content. But why?
Because you forgot to amplify your content. Every time you create content, you invest your time, money, and hard work to create content. Therefore, amplification of content can help you return on that investment in a minimum period of time.
When it comes to creating robust video marketing strategies, repurposing of videos and transcriptions play a seamless and smarter approach to amplify content at different search engines.
Why videos are a big hit marketing trend?
Video content creation is the combination of choosing the right message, combined with colors, visuals, music, and verbal deliverables. Videos leave the impression for a longer period. Brain, eyes, and ears are involved in watching the video, and therefore, people remember it for a long time.
Moreover hooking up everyone that includes normal people, people with disabilities, illiterates, and people who speak a different languages can watch and reach out to your video. You need to be mindful of the obvious factors, such as sources of audience attraction and the environment your videos will be sent out to. That means you need to decide the social media platforms, and how they are the best fit for your content.
The videos must be edited carefully, best suited to the requirements of the social media platforms. The high-quality captions, subtitles, and video transcriptions attached with the video can improve the watching experience.
Ensure the quality of visuals, sound, and no part of the video is cropped before marketing your video.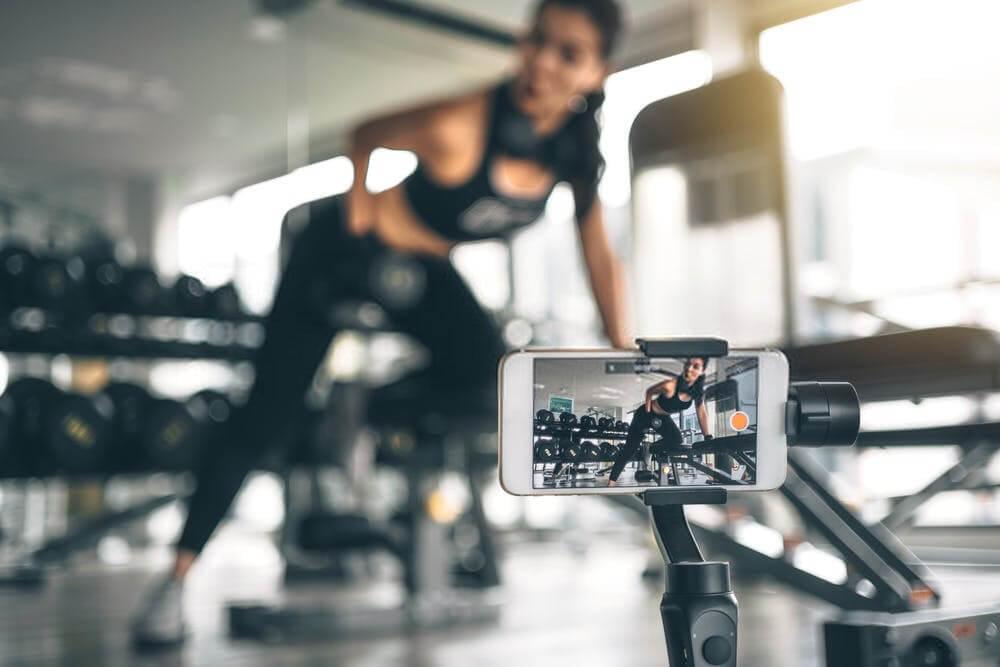 10 ways to boost your video transcripts.
Here are the super seamless ways you can boost your video transcriptions such as:
Level up the optimization of your content.
Outreach to the audience at a larger scale.
Strengthen your branding.
More optimized blog posts.
Tip #1: SEO Blog Post
Your video content carries valuable information, and why not convert that information into blog posts for the audience who are avid readers.
It's the goal of SEO marketing to create unique and creative content that adds value to the lives of the audience as well as your business. The same goes for the video content-making strategy, which mainly focuses on bringing value to users' lives in the most creative and seamless way possible.
Why not convert them into blog posts?
If your video features an important interview, that can help your business and audience. It is wise to transcribe into text and repurpose it on several digital platforms. Repurposing can bring you a multidimensional boost to your branding strategy, as it brings traffic from different platforms.
Therefore, transcribing video into the text should be the primary goal of your business marketing plan.
An SEO blog makes it easier to find specific information about a given topic instead of navigating through video.
On the contrary, SEO blog posts can be more elaborative as few people would lose interest in the mid-way. However, writing an articulated blog post can be a time rendering and tasking job.
Video transcription may help you write a well-composed blog in a matter of minutes. You may have to edit it a bit to write headlines and placement of keywords.
Video transcription tools can help you convert video into text in a matter of minutes with the guarantee of 99% accuracy. With the help of these tools, you can write blogs in different languages by acquiring transcription in multiple languages.
Tip #2: Landing page/Sales Page Copy
The chatty tone used in videos can take a different prospect for your website visitors if you convert video into text. The important business message in your videos can be reproduced on your landing page to take branding to next level.
A good web copy is about story telling. So recreate your video stories into beautiful catchy web copies.
Online readers have different expectations. Therefore design your web copy in a way that enhance their reading experience.
Transcribing videos into web copies means achieve the goal in a concise and objective oriented way.
Scan your video transcripts and skim out all-important nuggets that explain best about your business.
Tip #3: Transcription for a Webinar
Webinars speak about the real-time experience and in-depth analysis on market trends, news on next technological big hits and tools, and their operational excellence helping businesses flourish.
Therefore, transcribing webinars into text can express your expertise by restructuring it into blog posts or case studies. Major business communities can engage over your business ideas.
During pandemic webinars, podcasts and online summits gave way to new ways to promoting business and quality ideas. From enterprises to startup, everyone rushed for webinars for future insights, news and big tech trends. These summits played major role in awareness on new trends and the need of the transformational change every businessman needs to take.
Not only the quality content of webinars improved, more and more entrepreneurs have started to look forward to insightful feed of webinars.
Since entrepreneurs and c-suit class have busy schedules to match up with the timings of webinars. Attaching transcripts can improve the watching and listening experience of your audience. They can skim through the transcripts to grab all the important information.
Skimming out all important feed from webinars and repurposing it into blogs posts, social media posts and ebooks, translating them into different languages can make your business ideas more accessible to the audience at the far corner of the world.
Tip #4: Snippet/Teaser on Social Media
Pick out the beefy content from your video and design it for social media handles in a way that engages your audience to give a complete watch to your video.
All videos that are capable of offering a creative edge and transforming people's lives in one or another way around- get a higher conversion rate. Running these videos' snippets and posters on social media is the wise move to maximize their value.
Repurposing the video transcriptions plays a significant role in brand awareness and higher conversions through more click-through rates.
Tip# 5: YouTube Description
You might wonder how some of the YouTubers are able to come on the top of the search feed, while you are buried somewhere at the 20th page of the search engine.
The true secret ingredient lies in the video description box. Adding video description, proper captions, and even if you disclose each section of your video, help it to rank at the top on search engines. Video description boost searchability and accessibility of the video while it gives you the freedom to add relevant URLs to your landing pages, blogs, podcasts to boost the overall engagement of your audience.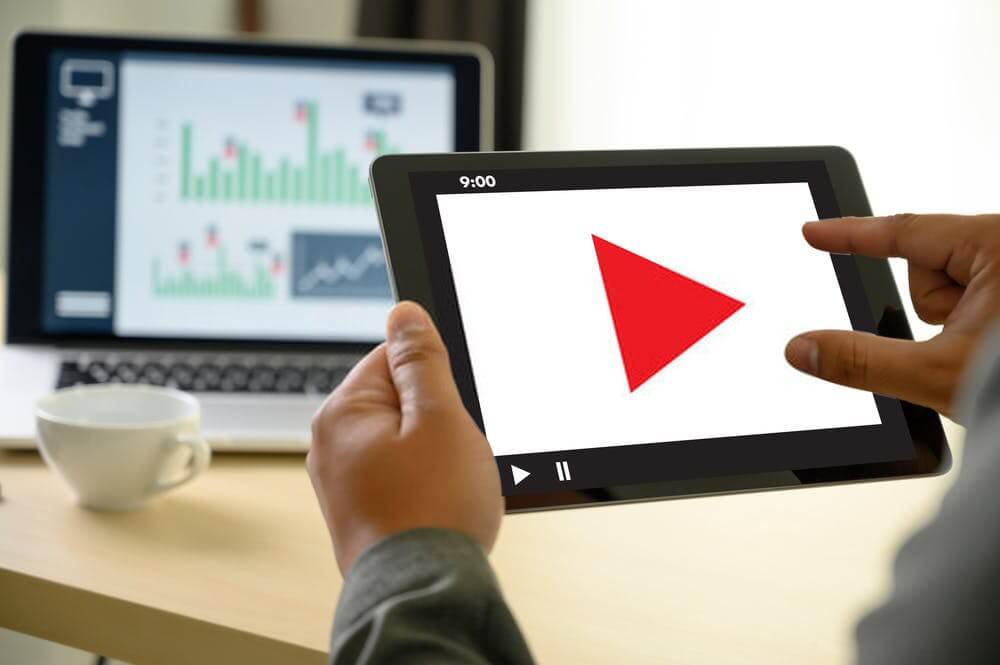 Tip# 6: Translate into Other Languages
You work so hard to create the kind of content people want to read but only if they can find it easily. Help them find it in all content forms such as video versions with subtitles and captions in different languages, audio versions in multiple languages, and text transcription in different languages.
Major search engines don't perceive the translated text as non-unique or duplicate content. So, use multilingual transcriptions to boost the accessibility of your precious content.
Tip #7: Testimonials
Depending on your audience, transcription of testimonials can bring more engagement and conversion. All important interviews speak about the in-depth message of your business. Market your interviews as important showcases on social media, landing pages, LinkedIn profiles, and resumes.
Tip #8: Infographics
Infographics are one of the creative ways for international branding and for engaging a global audience. Prototyping a creative story into infographics is an easy job if it's based on the important information extracted out of the video.
Tip #9: Ebook
eBooks put a great impression on your audience and they will keep referring to your website if they find good ideas from your content. The creation of an eBook can be a hectic thing if you have to create from scratch. You can build out its outlines from video transcription.
Tip #10: Newsletters
Sending out emails is never going to be old. Send out your big hit videos to your subscribers once in a while. Or you can send them newsletters with the invitation to join their webinars, podcasts, and new launch of business videos that can help them in their personal or business matters.
It's a Wrap
Video content remains to be the next big thing. It uses verbal communication, visuals and delivers a message in a way that is accessible to everyone-hooks up more audience. Video content creation used to be costly and time taking, but thanks to AI and automation-based tools have made it possible to roll out content in a day. Therefore, it's possible to create videos that carry the full potential to engage the maximum audience. Just don't forget to repurpose it fully distribute all channels available.
Add and translate your subtitles to more than 100 languages with high accuracy