video tutorials for social
Why Businesses Must Invest in Video Content in 2021
Feb 15, 202113 mins read
Video has been one of the significant success stories in the marketing world in the last few years. However, it needs to be seen how video content has not only survived and in fact thrived in the pandemic that affected the world.
Video remains one of the most powerful components in a digital marketing approach as we move into 2021 with the statistics to prove it.
Why People Interact with Video?
People consider videos as more appealing, interesting, and famous than any other content out there as a visual space. Video, as a storytelling tool and advertising is not an option, but has become necessary.If you wish to enhance conversion and promotion, a video marketing strategy is the only route to go. The last ten years have seen a remarkable increase in online video consumption.
Since the last decade, Internet video has grown much more refined with a different assemblage of applications and no indications of slowing. Unsurprisingly, marketing specialists predict that come 2022, videos will make up over 82% of all consumer internet traffic, which is 15 times greater than what it was just three years ago. Part of that growth is because Internet users are using videos for directions exceeding entertainment.
Part of this growth is because Internet users are using videos for use cases, exceeding entertainment.
At present, companies and brands are using video marketing to help customers discover more about their products and services by providing product video tutorials, expert interviews, and customer testimonials.For businesses, videos are an opportunity to build brand commitment and strengthen customer relationships by assisting their viewers and converting them into loyal customers.
Using subtitles, this video content can reach out to a wider audience seeking more accessibility and ease.Of course, simply creating a video will not help your brand reap the affects you want. To grow your audience and increase brand exposure in 2021, you must design powerful, entertaining, and engaging videos that conform to the latest popular online trends.
Video Marketing Demand
How have marketers used popular video marketing? These statistics illustrate the popularity of video marketing and how it has dominated the industry.
According to Wyzowl, 85% of businesses practice video as a marketing tool. In Animoto, that number is even more leading, with 96% of marketers having set ad spend on video campaigns.
The findings of the Content Marketing Institutes are similar in that both its B2B and B2C study for 2020 prove that:
66% of B2C marketers are using video marketing.
71% of B2B marketers are using video marketing.
Another research led by BreadNBeyond tells that 81% of businesses adopt video in their marketing approach. And Social Media Examiner's Social Media Marketing Industry Report explains that 57% of marketers used live video in 2019. These only imply that video usage has become even more prevalent in businesses, not just personal applications.
Online Video and Consumers Reaction
Wyzowl's online video stats showed a positive response from customers towards video marketing. The stats revealed an average viewing time of 16 hours of online videos per week–a 52% increase from the last two years. 84% of the respondents also shared having been convinced to purchase a product upon seeing a video promotion from that brand.
YouTube is one of the most popular video platforms among Millennials. According to Google, the famous video platform reaches more 18 to 49-year-olds than all cable TV networks combined. Google also calculated a significant 5X increase in the view time for YouTube videos with shopping content over the past two years in U.S. alone.
Some important contribution of video to consumer's overall shopping experience using videos can be seen here:
According to Google, over 55% of shoppers use online video while actually shopping in a store.
Wyzowl says that 66% of consumers favor watching a video than reading about a particular product.
A HubSpot study shows that 54% of consumers aspire to view more video content this year.
But it is essential to prepare the tone reasonably and weigh out the areas where video marketing has failed. Wyzowl's 2017 survey revealed voiceover to be an important preference among customers. 75% of the survey respondents chose not to buy a product simply because the video voiceover irritated them. A friendly tone is favored by 83% of consumers. In video marketing, content length matters as well. According to Social Media Examiner, 80% of marketers are producing videos that are 3 minutes or shorter.
Vidyard's study explains that the average recognition pace for videos across the board is 52%, but the number of times people consume watching your videos is based on how long they are.
Almost 68% of people will view a business video if it's under 1 minute. Over 20 minutes? You're only reaching 25% of people. And suppose you're running video ads; this is to ponder. According to Verizon and Publicis's study, 92% of consumers watch videos with the sound off. The solution? Use subtitles and captions.
This corresponding statement observed that 50% of consumers depend on subtitles and captions because they keep the sound off.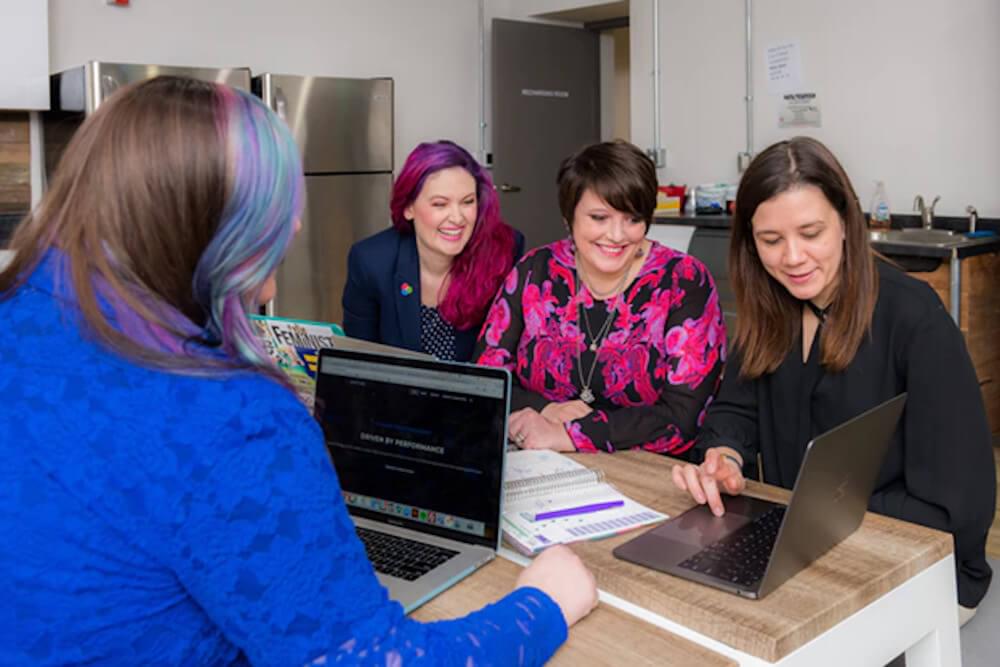 Video Marketing as a Lead Generation Source
Return on investment (ROI) if we see the numbers, 88% of video marketers are content with their video marketing efforts ROI on social media taken from Animoto in 2018. The corresponding report explicates that 80% of marketers also claim to be captured by the ROI of video ads posted to social media. Companies use video marketing to boost their sales, strengthen brand awareness, trust, keep their existing customers informed, and reach possible customers.
The platforms most used by marketers for posting social media marketing videos and video ads are Instagram, YouTube, and Facebook. An idea of why video marketing is preferred as a marketing tool is its potential to tell everything in a format favored by users, which is the visual format. Tutorials or explainer videos are trendy among end-users.
According to OptinMonster, in 2019, video marketers take 66% more qualified leads per year. Optinmonster also concluded that video marketers gain a 54% rise in brand awareness. In addition, 93% of marketers say they've landed a new customer gratitude to a social media video. It grew quality leads that can be credited to the quality of education that video produces. It does not only customers gain trust in companies, but they can also educate themselves about the business or their product by interactive visuals.
These stats prove that there's no requirement to second-guess the advantages of video marketing for a company. This year, video marketing will be an exceptional approach to improving your network and customer base, not just today but in the future as well.
Social Video Marketing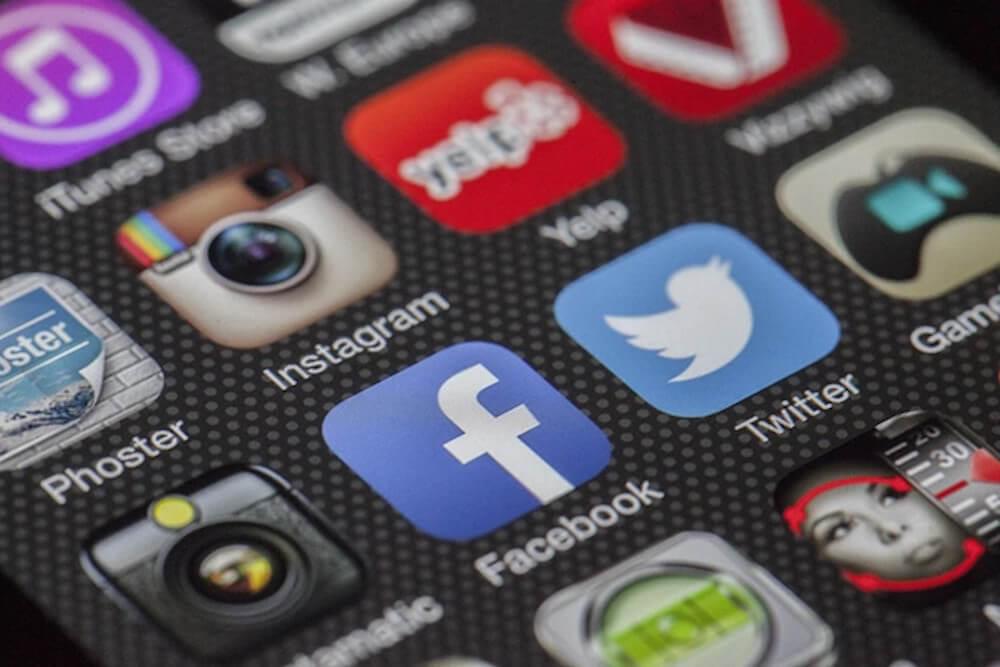 Recently, it seems like video, particularly live video, is growing a component of every social media platform. And it marks like they acknowledge social media users. Facebook announces they receive more than8 billion video views daily, and new users TikTok achieved a score of 1 million video views per day in its initial year. Video content gets attention; that's for sure:
YouTube users posted over 500 hours of new video a minute.
1 billion hours of YouTube videos are viewed daily.
Twitter states a video on Twitter is 6x more possible to be retweeted as compared to photos.
While Facebook is one of the leading sites where small companies and expert marketers share video content, it's not the only significant social video channel. According to Animoto, 90% of brands published videos to YouTube at most compact once every week, and 83% share videos on their Instagram feed.
Social Media Video Statistics Per Platform
58% of consumers visit a brand's social media pages before visiting their website.
24% of customers are advancing more purchases because of social media ads than they made last year.
60% of consumers who purchased a brand discovered them on social media.
Facebook Statistics
76% of marketers intended to use video marketing on Facebook in 2020.
Facebook is the #1 platform where marketers propose to advance in the following 12 months.
15% of all Facebook content was video in 2020.
The optimal video duration for engagement on Facebook is in 2 and 5 minutes.
Accounts that have 100,000 Facebook followers post 71% of all video content.
12% of Facebook video posts are live streams, but live streams receive twice the pre-recorded video posts' reaction.
Instagram Statistics
65% of marketers planned to use video marketing on Instagram in 2020.
1 in 4 consumers secured a purchase after viewing a story on Instagram.
77% of marketers have posted a video on IGTV.
41% of marketers state that Instagram Stories have become more critical in the last 12 months.
YouTube Statistics
YouTube is the #1 purchase-driver on social media.
YouTube has over 2 billion monthly users.
YouTube succeeded Facebook as the #1 platform that influences consumer behavior.
Over 70% of YouTube watch time results from mobile content.
Each day, people view over a billion hours of video on YouTube.
88% of marketers intended to use video marketing on YouTube in 2020.
83% of consumers globally favor YouTube to watch video content.
65% of video viewers suppose YouTube is their preferred channel for viewing user-generated content.
Stats on Twitter
38% of marketers planned to use video marketing on Twitter in 2020.
Tweets with video bring 10x more engagements than Tweets without video.
People view 2 million videos on Twitter every day.
Promoted Tweets with videos deliver over 50% on cost-per-engagement.
Video consumption is the #3 purpose people use Twitter.
LinkedIn Statistics
Content on LinkedIn created for silent viewing is 70% more inclined to be watched until the end.
66% of marketers proposed to use video marketing on LinkedIn in 2020.
Tik Tok Statistics
TikTok continues untapped mainly, with only around 1 in 10 video marketers should be tried it. Out of those who've worked it out, 66% report having witnessed progress.
25% of marketers intend to do TikTok as an advertising way in 2021.
Statistics - Other Platforms
42% of marketers projected to host webinars in 2020.
12% of marketers planned to use virtual reality (VR) videos in 2020.
21% of marketers drafted to use interactive video in 2020.
Stats Do Not Lie
Video is an old idea that has become a trend. Several decades ago, a video was the purview of cinema theatres and television studios. It was an extravagant marketing procedure possible to only a few. But now, with the Internet and smartphones, it's more apparent than ever to seize consumers for video. Frequently, this system is required. You presumably understand by now that video is a significant element of your overall marketing tactics. Because the video landscape is growing so drastically, we're always reaching innovative methods to engage with users and design video content for distinct business purposes.
With that being said, video should your most significant content focus in 2021. Whether you manage a one-person business from your cellar, have a small start-up that's just growing off the ground, or operate for a large multinational company, there are countless ideas to use video in your service.
If you aren't applying video, your competitors presumably are, so it's a chance to raise your content game plan and you can do that by incorporating captions and subtitles to your video to reach out to even more people.
Add and translate your subtitles to more than 100 languages with high accuracy