history of video subtitles
7 Best Audio Transcription Software for Mac
Nov 30, 202212 mins read
Voice technology is emerging as a distinctive force—it's a potential part of our lives whether we know it or not. It started in the 1950s with Audrey, creating a room to operate calls. The specialty was that it could recognize the numbers one to nine.
There was a big drawback, too; it was slow, expensive, and painful. With the passage of time, business and governmental bodies started recognizing voice technology's really worth it could offer to people every day. The people in business started investing in voice technology; vocabulary grew, and its accuracy power grew to recognize words and natural language processing (NLP).
To put it another way, it uses linguistics algorithms if it has trouble understanding some words. Its linguistic algorithms are pretty educated and make an accurate guess at what the speaker says.
What is audio transcription?
Audio transcription means writing down every single word spoken in audio or video. It can be helpful for various purposes, such as creating video subtitles or making written records of speeches or interviews.
If you're looking to create an audio transcription, there are a few things to keep in mind.
First, ensure a clear recording that captures all the relevant information.

Then decide whether you want to use automatic speech-to-text software or do it yourself manually.

And finally, be prepared to spend some time creating the transcript itself.

With these tips in mind, you'll be able to create an accurate and helpful transcription of any audio recordings.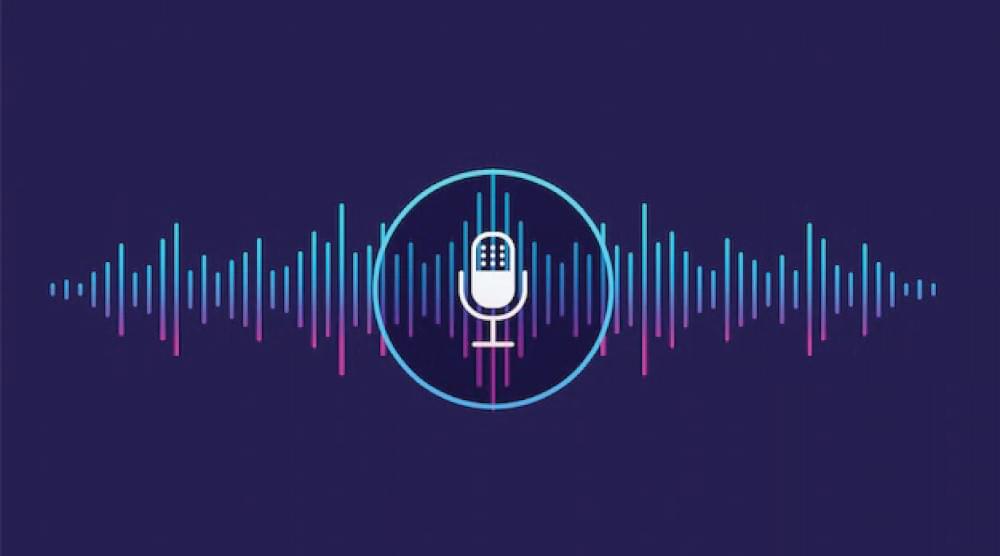 How to generate automatic audio transcription?
Since the rightly earned fame by audio technology, every business is really into exploring their options to use audio technology as a leverage to win their businesses. It is one of the cheapest yet best sources to automate managerial tasks, operational processes, and business marketing strategies.
There are different ways to generate automatic audio transcriptions. Most of them are cheaper, fast, and more effective. Choose according to your business needs.
Use an audio recorder for transcriptions.
Recording from a recorder is always handy. These devices usually have features that make the process of transcribing audio easier, such as the ability to control playback speed and pause/resume playback with the touch of a button. The latest technology about the latest recorders is unique and you can make a purchase as per your business needs. You can use different methods you can go about.
Moreover, you can explore more advanced and faster options, such as the computer's built-in microphone, to record audio. This can be done using free software such as Google Docs, Audacity or GarageBand. If you go this route, you may want to invest in a good-quality external microphone to ensure that your recordings are clear and free of background noise.
Once you have recorded your audio, the next step is to start transcribing it. This can be time-consuming, but there are a few ways to make it easier. First, try listening to the recording at a slower-than-normal speed; this will help you catch every word.
Second, consider using transcription software; these programs can automatically generate transcripts from your recordings (although they may not be 100% accurate). Finally, if possible, have someone else listen to the recording and type out what they hear; this will help ensure that no words are missed during transcription.
How to choose automatic audio transcription software?
Using speech-to-text software can never go wrong. The best audio transcription software is brilliant because they use intelligent algorithms to convert speech into text. They are super fast to do the job in real-time, meaning that the user can simultaneously speak and see the text being generated. The digital market is swamped with the best audio transcription software that can do the job. But, certain features make some software better than others. Here are some of the things to look for when choosing the best audio transcription software:
You'll want to ensure that the software is compatible with your operating system.

You'll want to select a program that offers a high degree of accuracy.

You'll want to find a program that is easy to use and has excellent customer support.

Ease of use: The best audio transcription software is easy to use and doesn't require a lot of training to get started. Look for software with a simple interface that you can understand without reading a lot of documentation.

Accuracy is probably the most critical factor in choosing transcription software. Look for programs with high accuracy rates so you don't have to waste time correcting errors. Some programs even allow you to set different levels of accuracy so you can trade off between speed and precision.

Speed: If you're transcribing long audio files, speed is essential. Look for software that can handle fast typing speeds so you can finish your work quickly. Some programs even offer shortcuts or macros to help boost your efficiency.

Supported file formats: Not all transcription software supports every type of audio file, so make sure the program you choose can handle the files you need to transcribe. MP3 and WAV files are usually widely supported, but if you have other types of files, check to see if the program can handle them before buying it.

Price: Transcription software ranges in price from free to several hundred dollars. Generally speaking, more expensive programs will have more features than cheaper ones, but not always—so be sure to compare features carefully before making your final decision.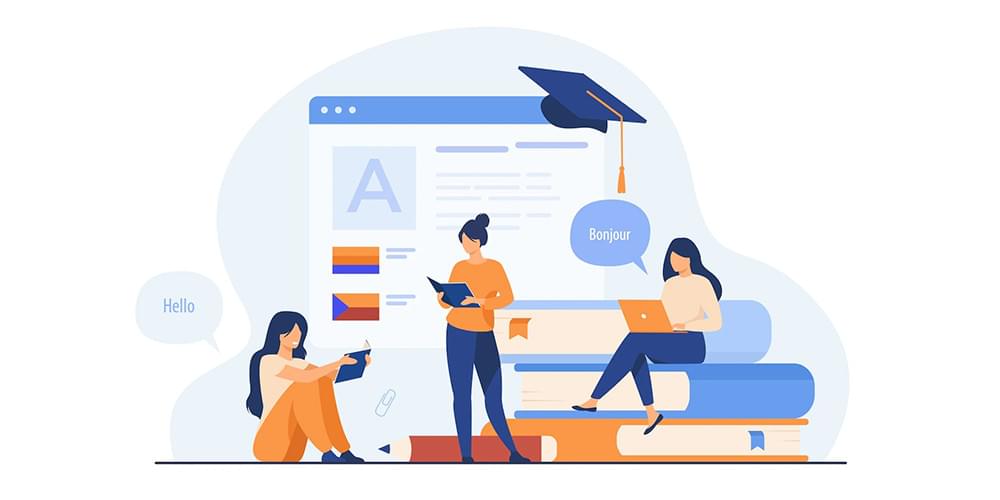 Use a transcription services provider.
Human transcribers have been doing transcribing services so well in the past few decades. If you want your transcriptions to be handled with extra care and accuracy, you can ask for the best transcription service provider. Their services may require some time, but hopefully, they fully meet the expectations. This method is usually more accurate but also more expensive and time-consuming.
There are a few essential qualities when choosing an audio transcription service provider. First, you want to make sure the company has experience transcribing different types of audio files. This way, you can be confident they will be able to handle your specific needs.
Another important quality to look for is accuracy. You want to be sure that the transcriptions provided by the company are accurate and error-free. This is especially important if you use the transcriptions for legal or official purposes.
Finally, you want to make sure the company offers fast turnaround times. You may need transcripts delivered within a few hours, depending on your needs.
What's the best way to transcribe audio on a Mac?
There are a lot of different transcription software programs out there, and it can take time to choose the right one. But don't worry! we've done the research for you and compiled a list of the best audio transcription software for Mac.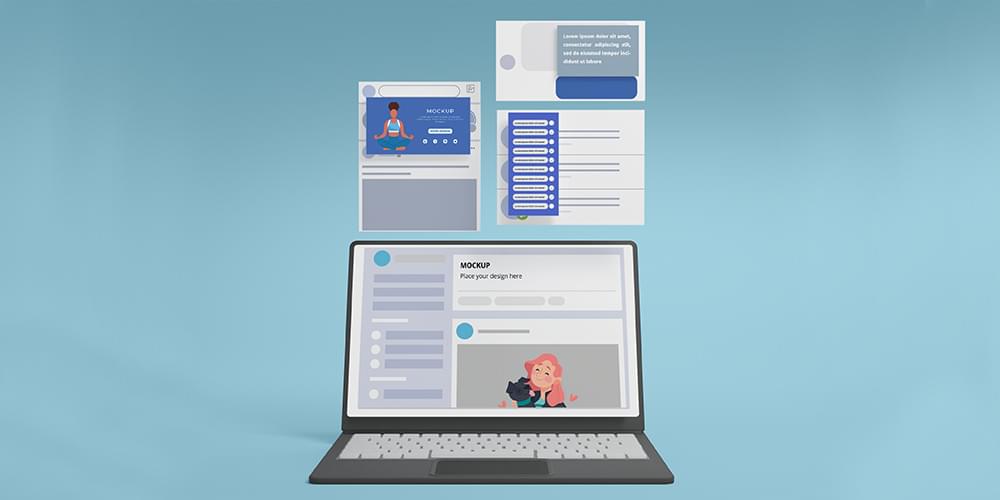 1. SubtitleBee
From startups to enterprises, for almost all industries, SubtitleBee is their first choice. Why? Its AI and automation-based software, along with bespoke features, fulfills practically every user need.
It's highly compatible with any operating system.

It offers a high degree of accuracy.

It is easy to use and has excellent customer support.

Offers audio transcription services in 120+ different languages.

Guarantees 99% accuracy with transcribing and generating captions and subtitles in any language you want.
The process of generating audio transcriptions is most effortless with SubtitleBee. You must upload an audio file, select the language you want to transcribe, and press the button to give it the go-ahead.
2. WebsiteVoice
WebsiteVoice is an exclusive AI-based speech-to-text generating tool. It's the favorite choice of people in business to automate their managerial or repetitive tasks.
WebsiteVoice is helping companies to automate their product marketing strategies, helping them create content in a few minutes that used to take days and weeks, making content accessible, and bringing more outreach, more engagement, and conversion to their websites. For content creators and product marketers, it's a real job saver.
It's the best audio transcription software for mac, windows or any other operating system—get transcriptions for your educational assignments, legal paperwork, audio blogging, podcasting, and getting audio content for any field with one-platform solutions WebsiteVoice offers.
3. Express Scribe
Express Scribe is one of the most popular audio transcription software programs for Mac. It's professional-grade software that is used by many transcriptionists. It has many features that make it easy to transcribe audio, including the ability to control playback speed, automatic file naming & saving, and more.
4. oTranscribe
oTranscribe is a free, open-source audio transcription software program that is available for Mac and Windows. It has a clean, simple interface that makes it easy to use. It also has some great features, like the ability to slow down playback without changing the pitch and the ability to save your transcriptions automatically.
5. TranscribeMe
TranscribeMe is another great transcription software program that works well on a Mac. It has a clean, user-friendly interface and offers a variety of features that make transcribing easier, like the ability to adjust playback speed and automatic file saving.
6. Dragon Dictate
Dragon Dictate is a great option for transcription on a Mac. It's easy to use and offers a variety of features that make transcribing easier, like the ability to control playback speed, automatic file saving, and the ability to transcribe directly from your voice.
7. iTranslate Voice
iTranslate Voice is another great option for transcription on a Mac. It offers a variety of features that make transcribing easier, like the ability to control playback speed and automatic file saving. It also offers the ability to translate your transcriptions into over 100 different languages.
Bottom-line:
There are a few hours we spend out of digital spaces. Therefore, business people want to offer their users natural experiences. Moreover, AI evolution is pushing virtual audio that makes digital spaces more accessible to everyone. The best audio transcription software plays a vital role in delivering fast-quality results.
Looking Forward
Heading into 2023, companies are noticing growing morale in exploring new ways to use audio technology. There is a meaningful boost in the adoption of audio and speech recognition among businesses as it becomes more profoundly revealing.
Widespread technologies like AI and natural language processing(NLP) will continue to modernize audio technology, making it more accurate and audience-specific. As we look ahead, voice biometric technology and voice recognition will continue to be integrated into digital user experiences.
Innovative audio technology allows businesses to improve, accelerate tasks, and boost security while providing distinctive and true-to-life user experiences.
Add and translate your subtitles to more than 100 languages with high accuracy