video tutorials for social
Facebook Video Subtitles For Marketing Success
Apr 21, 202014 mins read
Facebook has been recognized as the top social media network to promote businesses, and the most valuable concept that marketers are using to target their audiences in this platform is advertising using videos. With an average of 8 billion videos viewed daily, companies gain instant access to a large number of audiences. It's not too difficult to understand why video is so popular these days. For one definite reason, it's an easy-to-digest format that provides our eyes a break from the excessive textual information online. It is a fantastic way of getting all types of messages out there.
Facebook marketers have different styles in promoting their businesses. Some prefer lengthy videos with an array of effects, and others may opt for a short, unique explainer video. Either idea will still make a world of difference when it involves educating people on the ins and outs of a particular product or service. But how do you think these videos will be understandable by all? This part is where subtitles or captions become the most significant element.
We may often disregard the importance of subtitles as mostly focuses on fancy backgrounds and music, but these texts on screen are the most valuable detail to know what we're viewing.
Why is Facebook Video Marketing important?
Before we tackle more about the importance of subtitles, let us learn why Facebook Video Marketing is one of the topmost priorities that every marketer should consider and implement.
Targeted Audience: Facebook is the next largest trafficked website in the world, with people watching over 100 million hours of video daily.
Sharing and posting: People are about 10 times more likely to share, comment, embed, and interact on video content compared to images, blogs, and other social contents.
Mobile: 150 million active users use Facebook on-the-go.
SEO: Facebook videos are visible in Google search results.
Conversions: You can incorporate text and links with your videos, encouraging users to do an intended action.
Did you know that the remarkable majority of social views your Facebook videos receive are with the sound off?

Video content, like most of visual contents, is simple to understand and easy to be absorbed. It can transmit an instant message with minimal imperative attention and concentration from the viewer. These are only some of the reasons why more than half of marketers utilize videos in their ongoing campaigns. However, the video is not perpetually the only and absolute answer to everything. People process images quicker than text, but there are enough reasons to pair videos with text and, most of all, with closed captions and subtitles.
Hearing disabilities. If your video has spoken speeches, people who have hearing impairment will not understand them unless you caption them. It may be additional work, but it is meriting, supposing you want to maximize your reach.
People who watch videos on mobiles and in public. As part of our technology's evolution, our modern gadget like mobiles allows us to watch videos in public, at the office or anywhere. For whatever reason, people choose not to use the sound, or they cannot use it without bothering those around them. Closed captions and subtitles will enable them to receive the message and understand it.
Muted auto-play. Some social media platforms let you modify the settings and receive your auto-played videos with muted sound. Muted play may pass your message when it is produced on auto, but only if it is captioned or subtitled.
People who are not native in your language or who have difficulties in understanding the spoken word. Aside from hearing impairments and the people who, for one reason or another, cannot listen to an audio stream, there will always be audiences who will find it difficult to understand an audio stream without subtitles.
Presentation and visibility are two of the primary metrics you have to cover when you evaluate a visual marketing campaign. It all depends on the audience contributing more than a few seconds on your content, and when it comes to video, subtitles may benefit you in this area.
How Subtitles Work
What is a subtitle? Many people use subtitles and captions; conversely, but there is a distinction between the two. Understanding the difference between captions and subtitles eases you choose the best one for you.
Captions are intended to develop video accessibility for individuals who are deaf or hard of hearing. It is a transcription, normally word-for-word, of the video's verbal dialogue, and may not precisely match the pacing of the dialogue or action. They may also add background noises, speaker differentiation, and other crucial audio information that helps a person understand the video without sound.
Subtitles are the translated version of a video's transcription intended to provide the viewer with a real-time experience of what is transpiring on screen. These subtitles usually appear as text at the bottom of the screen. Typically subtitles are designated for use by viewers who do not speak the language used in the video but who can still hear other sounds, like music, and can determine which person is speaking.
Subtitles for the Deaf or Hard-of-Hearing, however, also involve important non-dialogue information, such as speaker classification or sound effects. If a viewer cannot hear the video, the extra information in these subtitles can aid in awareness.
Types Of Subtitles That Work for Different Audiences
Both captions and subtitles contribute valuable information that adds to the viewer's experience. To give the best experience when viewing your video content, any subtitles you insert require to have a specific level of quality to them. Subtitles should be formulated in a way that affords all the necessary information, without being distracting or inexact.
For instance, a quality subtitle generator should understand the optimum pace for the subtitles, and will be capable of tweaking video subtitles to match the pace and aspect of the video. They will be able to pick the right video frames to begin and end the subtitles on. Think about the likely unfavorable effects if a subtitle creator doesn't pay attention to details like that. A poorly paced subtitle can destroy the impression of your video, such as emerging too soon and selling away the end of a dramatic scene.
The best subtitler also can consider the pace of the speaker on screen. They may modify their subtitle style and pacing according to whether the video's scene is fast or slow. Slower scenes will adjust the timing of subtitles, and enable them to appear on a screen longer. Fast-paced videos create more words that may compete for screen space. Experienced automation subtitle generator have the required skills to manage all these factors in mind and pace the subtitles for optimal understanding.
The Benefits Of Subtitles
Thinking about subtitles, people may imagine foreign film festivals they went to in college or the captions on television for accessibility viewers. Yet, both have more benefits than just convenience and foreign film use.
It has been more analyzed by companies that including closed captions and subtitles on video increases engagement and SEO ranking. By inserting closed captions and subtitles for Facebook video, you make all the same gains, and you assure that your video's message is delivered during silent auto-play. It will help attract people's attention within the three-second window; you have to engage a viewer or lose them forever.
Subtitles Enhance Learning Ability
The majority of the world's population are considered as visual learners. Current statistics prove that 85% of Facebook users are watching video content with no sound. It is a considerable number of people and from only one site. It is not a distant leap to think that users view videos the same way on other websites. That's why, if you aspire to have lots of people watching your content, you should caption and subtitle your video.
The Internet is growing to be the best space for visual learners. For visual learners, videos are becoming effective educational means for understanding concepts that they could not follow in class with traditional teaching approaches.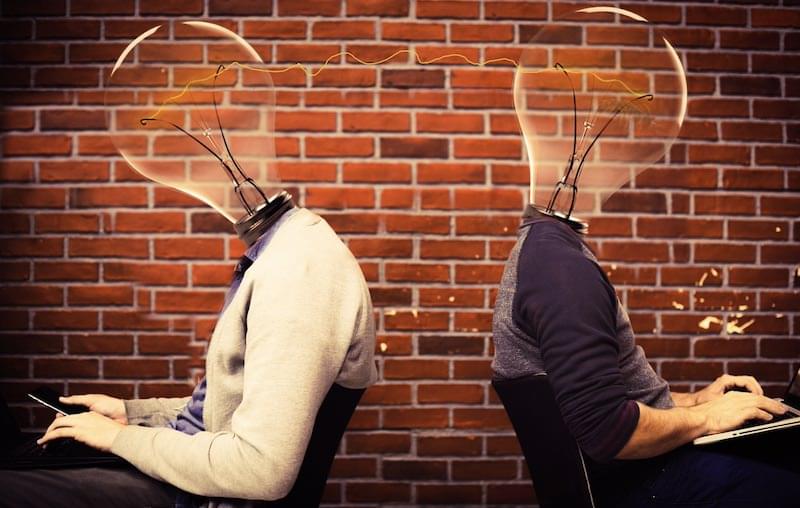 Videos make education fun, interactive, and visually attractive. It can be helpful, not just for visual learners, but also to those students who are struggling to focus and need smart, entertaining teaching methods to hold their minds fully engaged and processing the knowledge absorbed. Also, it has the bonus of expanding access to educational sources for deaf and hard of hearing learners. It is only ethical that deaf or hard of hearing learners receive the same access to these new educational tools as everyone else.
The Few Seconds Matter
Most social networks, specifically Facebook, have the silent auto-play feature. It has become important to ensure that you capture audiences' attention in the first few seconds of video play. Facebook and Nielsen discovered that up to 47% of the value in a video campaign was achieved in the first three seconds, while up to 74% of the assessment was delivered in the first ten.
The most excellent way to grab your audience's attention before they skip your content is to caption your video. Advertisers are witnessing an instantaneous 14% lift in engagement when you simply add captions to videos on social media. Moreover, strengthening the trend, Facebook just lately released its report that adding subtitles to Facebook video immediately increased video lift by 12%.
It is vital to prevent viewers from proceeding to scroll down their newsfeeds. Something as easy and cost-effective as adding captions gives the video eye-catching for those who are scrolling or incapable of viewing your video clip with sound.
How to Add Subtitles to Your Videos
Adding subtitles to your video isn't exceptionally hard. It just takes time and practice. And it might not appear like it's worth it when you just need to share your videos. But the impact of adding subtitles is what matters. It increases accessibility, encourages better engagement, and even improves your search engine optimization.
Now that you've known why it's important to subtitle your videos, it's time to consider adding your text. The proposition behind adding subtitles to your videos is quite simple. All you need to do is distinguish the times you'd like a particular subtitle displayed, then add the text.
Fortunately, subtitling services will help you make this task easier. SubtitleBee, among the most advanced Facebook Auto-Captioning Services, lets you know when you have too many letters per line or too much text in a single subtitle, based on how long it's displayed. Aside from that, we have options to make your text design cooler and more stylish.
Once you've produced your subtitles, you can either save them in a separate file so your video can be played with or without them or encode them straight into the video, so they're always displayed. Overall, it's more helpful to give viewers a choice to view them or not.
Captioning the right way
There are so many inspiring studies coming out of what still amounts to as the 'early-days' of video on the internet. But, it is notable safe to say that this year and in the coming years, people will choose to watch rather than reading posts. There will always be a place for text-based copy, but it is hard to overlook the trends, such as Facebook reporting, that mobile video consumption rises over 100% every year.
Learning that technology you use to draw new customers is an essential factor in today's online marketing approach. Without captions and subtitles, you are dropping a vital chance to engage your targeted viewer and turn them into a customer.
Videos are a great, incredible tool to apply on social media sites, but only when used efficiently. After you have your closed captions and subtitles for Facebook video ready, you will be required to upload them to Facebook. You can SubtitleBee as mentioned above in adding captions to make it more engaging and enticing to your targeted viewers.
Add and translate your subtitles to more than 100 languages with high accuracy