benefits of subtitles in video
8 reasons why having a progress bar in your videos increase video watch retention
Nov 18, 202114 mins read
Human minds feel a sense of achievement when their quest for information is fulfilled, getting their queries answered well, or watching some entertainment stuff. The content creators use gamification mechanisms on social media as extrinsic motivators and intrinsic motivators to nudge the desire of users.
Extrinsic motivation is reward-driven behavior, receiving outcomes that can help in the personal and professional world. In contrast, intrinsic motivation is which refers to doing something because it is inherently interesting or enjoyable.
The content creators use extrinsic and intrinsic motivations to increase the video watch retention rate as a hooking technique to increase users' engagements.
What is audience retention?
Audience retention is not just more views on your videos, but it's an average percentage of a video that people watch. For instance, if your video length is 20 minutes and most people watched it for 10 minutes, it means that your video's audience retention is 50%.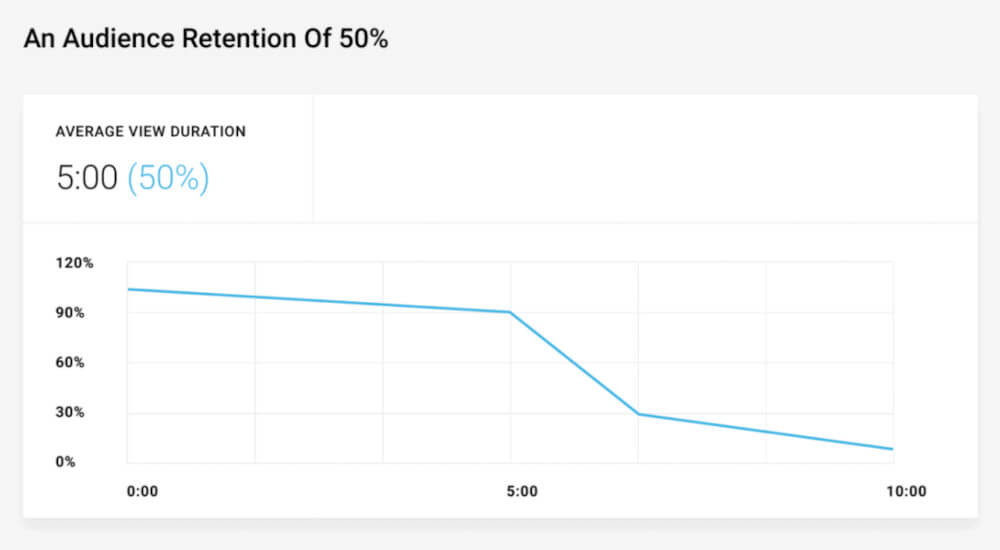 Why is audience retention important?
Social media platforms are using audience retention algorithms as a big part of their social media strategy.
How can audience retention rate influence your social media strategy?
The more watch time on your videos, the more potential they have to show up in search and users' feed.
Therefore, it is clear that you can promote your videos on social media platforms with a higher audience retention rate. However, the hooking strategy may vary for LinkedIn. As LinkedIn algorithms work a bit differently, you can increase the outreach of your LinkedIn posts' with the same videos used on Facebook or YouTube channels.
How companies like Facebook get users hooked
The Hooked Model by Nir Eyal explains the ins and outs of behavioral psychology, motivation, and challenges that play a significant role in the continuous development of engagement. Engagement is a direct indicator of watch retention rate for most social media platforms as the time the audience spends on the video directly influences the bottom-line results. Nir studied how some of the world's biggest apps, such as Facebook, Twitter, and YouTube, managed to get their audience engaged to a max extent.
He proceeded with his research through a four-step process: a trigger to know and begin with your product, a certain action to satisfy the trigger, a reward, and users' engagement to invest their time.
For instance, the hook means how users interact with your product as they go through these four phases. The process engraves a message in users' conscious thoughts, and therefore, they keep checking on your product or the new content you create on your channel.
Therefore, the hooking method increases the video watch retention rate by attracting new potential users while keeping the existing user engaged. Autodesk is a notable example to quote here as they created a storyline and implemented a fitful reward system to motivate the users. Using hooks in user engagement strategies produced 54% rise in trial usage and a 15% rise in buy clicks.
First-to-mind wins
The content creators or product promoters who got successful in building strong user habits enjoy multiple benefits to its bottom line.
For one, they create an association with the internal triggers to influence the mindset of the audience.
This is not spending money on expensive marketing, promotions. It's more about cueing users with your services as per the user's daily routine and emotions.
A cemented habit is when people subconsciously think, "I am bored," and instantly open up Facebook. If they wonder what is happening in the world and Twitter immediately comes into their mind.
Therefore, the first-to-mind strategy wins.
Manufacturing desire
How do content design and creators manage to cue users' desires with their products? The only answer is; they manufacture desire.
For startups, they manufacture desire by guiding the user through a series of experiences to create the habit. The more user runs through these experience hooks, the more they are likely to self-trigger.
For YouTube and Facebook users, the notification that appears on your screen is an external trigger, and it moves the process forward by urging you to click. Even if you watch the video for a few seconds, the urge may make you scroll through the feed, which is the internal trigger.
8 ways to drive engagement & increase video watch retention rate
It is no secret the higher engagement and audience retention is critical for maximum outreach and business efficiency.
1. Grab attention with a quest
One of the critical steps to increase audience retention is to grab the audience's attention within 15 seconds; otherwise, it will kill your video's audience retention rate.
There are several hooking strategies you can imply to hook your audience in a few first seconds.
2. Clearly state the values.
It is one of the most straightforward types of hooks. Try writing different engaging titles that also straightforwardly state the purpose of the video. For instance, "learn how to lose 10 pounds in 10 days."
Give a preview: Preview is about categorizing your video into different parts and letting your audience know about the heads-up of the audience. For instance, later in this video, you will know why you don't need crunches to lose pounds.
Give a little sneak peek: Begin your video with a compelling start, adding a sneak peek of the video. Make it sound important so the audience knows they are going to learn something significant. You can add a little dose of humor to make it more engaging.
3. Use pattern interrupts
Great job! You have successfully hooked your audience for 15 seconds. Now, let's keep them engaged for a longer time. Pattern interrupts play a significant role in keeping the audience glued to your video for some more extended time.
What is pattern interrupts is all about?
Huffington Post explains pattern interrupts a technique to change specific thought, behavior, and situation. Let's see how pattern interrupts relate to audience retention.
When the audience gets bored, they click on another video, which is worse for audience retention. It can happen even if your video has the most interesting content. You need to imply pattern interrupts to get viewers to stick around for more time.
For instance, using different camera angles, B-rolls, different settings, and screen graphics are several pattern interrupt techniques that skyrocketed audience retention.
In a nutshell, use a handful of some useful pattern interrupts in your videos. Using simple techniques such as changing camera positions or using difficult ones such as using patterns-all would increase the video watch retention rate.
Buffer started using pattern interrupt techniques and witnessed a sizeable boost to their video retention rate.
4. Use a script
It's no secret that social media viewers are impatient.
One of the important steps you can do, to begin with is to keep the limited amount of "umms", "hmm" and "ahhs"
Second, the less diversion, the better. Staying focused on the topic will refrain people from clicking on other videos or getting bored or diverted.
Well planned outlines, summary or dividing your videos into chapters will increase the flow of the video. This activity is useful to keep your video focused and crisp.
For instance, Charisma on Command's videos is the best example of quotes regarding no "umms", pauses, or dead air pressure. However, Charlie Houpert sounds natural while the content is fully scripted. His strictly focused videos are the reason they are so compelling to watch.
5. Add open loops
If you are unable to quit on your favorite TV show after you have watched its one episode, its means, you are facing an open loop. Open Loop is the preview of something that is about to play next. Open Loop is also called "The Zeignarik effect" and is quite successful in keeping people engaged out of sheer curiosity.
An open-loop effect is not just stranded on big screens and TV shows. After a big success of open-loop on TV shows, content creators and product promoters are also integrating it into their videos. With an open loop, you can easily engage your viewership for 15 seconds and more as they know beforehand what's coming next and decide to stick to video for a bit longer.
6. Add Graphics and Visuals
The more interactive graphics and visual representation into your videos, the higher the retention rate your videos will receive. Although adding graphics and visuals can make the video-making process a bit more complex, but graphics are the easy way out when you do not have much on your hands to make your videos more engaging.
Graphics and visuals can help boost audience retention in two ways:
First, graphics, visuals, and animations draw more attention and help your audience better understand key takeaways from your video. A viewer that finds your way of delivering information attractive isn't likely to click away.
Second, graphics and visuals function as mini pattern interrupts. The graphics and visuals work as hooks to grab the attention of your viewers and help them not get bored so soon.
For instance, a well-planned and designed video and the extra charms of graphics make the videos more entertaining and would likely make your audience glued to your videos.
Luckily, you don't need to be a savvy video editor to use one-screen graphics. Most video editing tools and software make the video editing process sound like a breeze.
7. Use Humor
There is no doubt that the spice of humor works as a spellbound effect on the audience. Not only would they like to stick to your videos for more time, they would also become returning viewers.
The laughing audience aren't is likely to click away. The audience has more tolerance for humorous content instead of dull videos. All you need to do is to make your videos to pull up audience retention.
8. Use progress bars
The progress bar is all about making the content very good. When it comes to higher audience retention, progress bars make the streaming experience the best for everyone, since everyone has different streaming tastes based on their choices.
Progress bars work as a potential tool to enhance the streaming experience. After the successful implementation of Netflix, YouTube, Spotify, and LinkedIn, the content creators and product promotors are driving towards scroll bars and progress bars to make the streaming experience more iconic for each viewer.
Netflix Progress Bar:
Netflix aims to make the buffering or streaming experience more metaphorical and to make Netflix a global brand.
The streaming experience for every user is different, especially for countries where internet access is limited. The audience of these countries relies on streaming. The higher quality of video streaming indicates the higher quality of the video.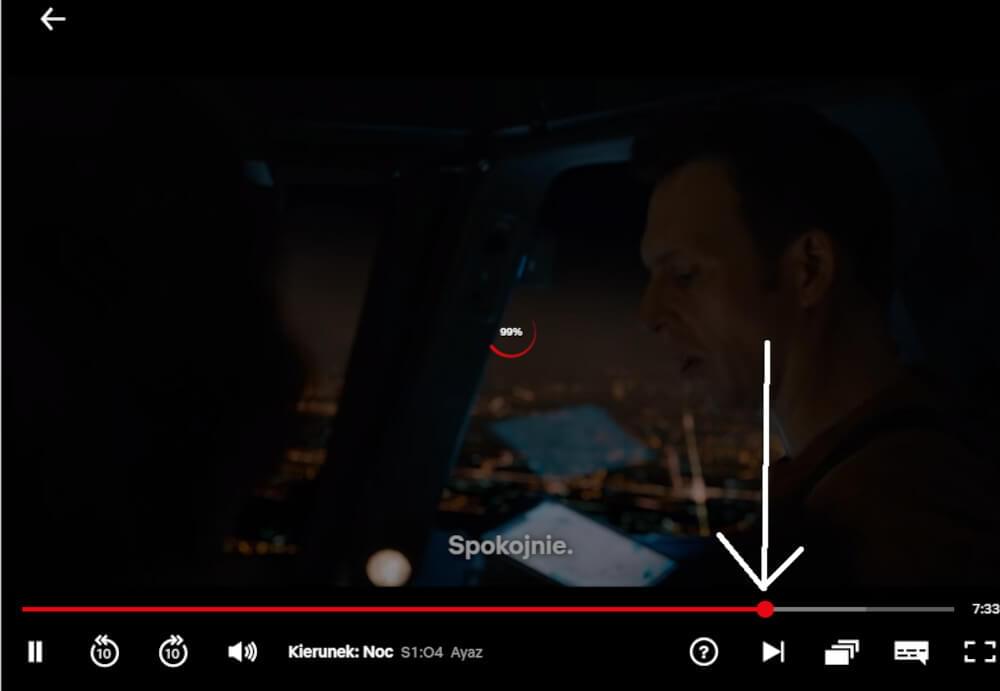 YouTube Video Progress bar:
The deep red colored bar indicates the streamed content, while yellow shows ads and the light grey color shows the remaining buffering.
The content creators often use the YouTube progress bar to divide into parts or chapters to guide viewers more about all parts of the video.
SubtitleBee Progress bar:
SubtitleBee's progress bar is a very useful feature for social media marketers who aim to make their products or content promoted worldwide. Subtitle generating tools are often obstructing in respect to consuming lots of time and never showing indicators of remaining time to get the subtitle generation job done.
The scroll bar is a powerful tool to keep the audience informed about the time estimation to completion. People want to see the work is being done and how long it is going to take to be completed. Hence, the users are more informed on the loops involved in the process.
Therefore, the SubtitleBee progress bar is a very productive tool for continuous visualization and transparency into the work progress process.
Closing thoughts
Boosting audience retention is the smart choice when it comes to your product and services promotions. And it doesn't take a lot to increase the video watch retention rate—all you need to focus on is creating valuable content for your viewership.
Add and translate your subtitles to more than 100 languages with high accuracy