video tutorials for social media
How to Choose the Best AI Video Editor for Your Needs
Jun 8, 202316 mins read
Video editing used to be a real hassle, especially if you were just starting out. But guess what? Thanks to fancy AI technology, editing videos has become a piece of cake! Now we have these cool AI video editors that can do all the hard work for you. They can edit your videos, add cool effects, adjust colors, and even throw in some awesome music and sound effects. It's seriously worth giving it a try!
Knowing how to edit videos is a pretty awesome skill to have because it makes your final product way better. Whether you're into technical stuff like mixing sounds and adding cool effects, or you're all about being creative with your storytelling, video editing takes your work to the next level. It's like magic!
Now, to edit videos, you need an AI video editor tool. There are loads of options out there, each with their own features and level of complexity. Some are super easy to use, like SubtitleBee, which is perfect for digital marketers and YouTube influencers alike.
With so many choices, finding the right AI video editor can be a bit overwhelming. But don't worry, I've got your back! In this guide, I have added everything you need to know about AI video editing and its heroic uses in digital marketing and online businesses. I've ranked some of the best AI video editors out there. I'll walk you through their features, pros, and cons, so you can make an informed decision and start creating amazing videos in no time. Let's begin!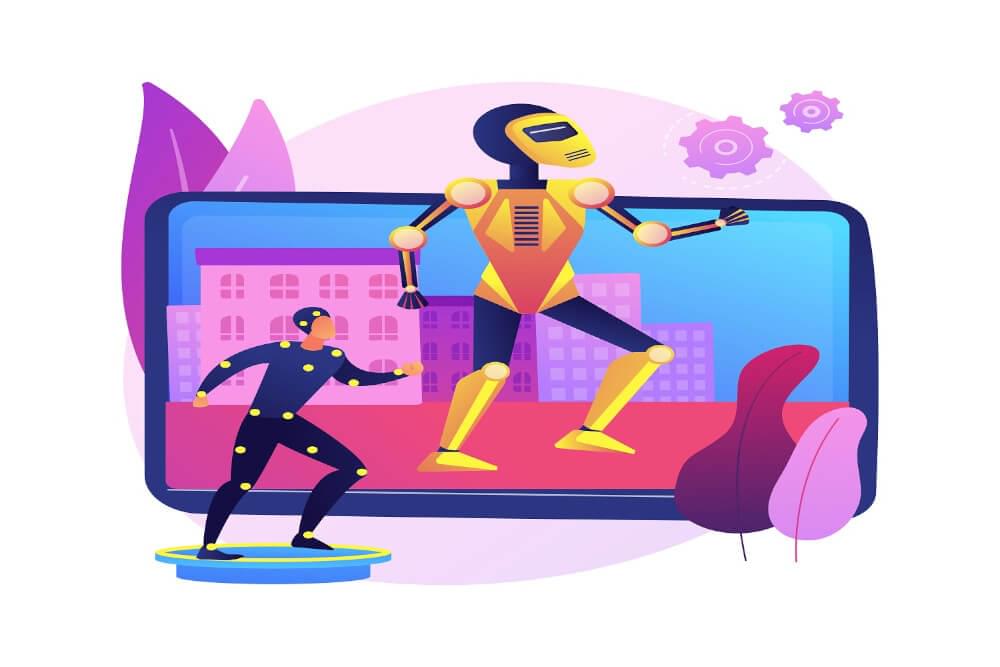 What is AI Video Editing?
So, here's the deal: using Artificial Intelligence (AI) for video editing started gaining traction in the 2010s. But guess what? Lately, AI technology has taken it up a notch and made AI video editors super popular and accessible to more people. You cannot deny the increasing popularity of AI video generators and editors.
If you're new to AI, let me make it easier for you. With AI video editing, you let the AI and fancy machine learning algorithms do some of the heavy lifting for you. They streamline the editing process, making it faster and easier. It's like having a little helper that takes care of the repetitive stuff in post-production. And let me tell you, the advanced AI video editors out there can do some pretty impressive editing tricks.
Now, why would you want to give AI video editing a shot? Well, if you're short on time, not a pro editor, or you don't want to spend a fortune on fancy editing software that you might not use that often, then an AI video editor could be just what you need.
But hold your horses, there's a little disclaimer: AI video editing is still in its early stages. So, don't expect it to do everything just yet. In the future, though, who knows? Maybe you'll be able to generate entire videos just by typing some words. But for now, AI video editing is best at simplifying basic editing tasks and helping you create perfect videos.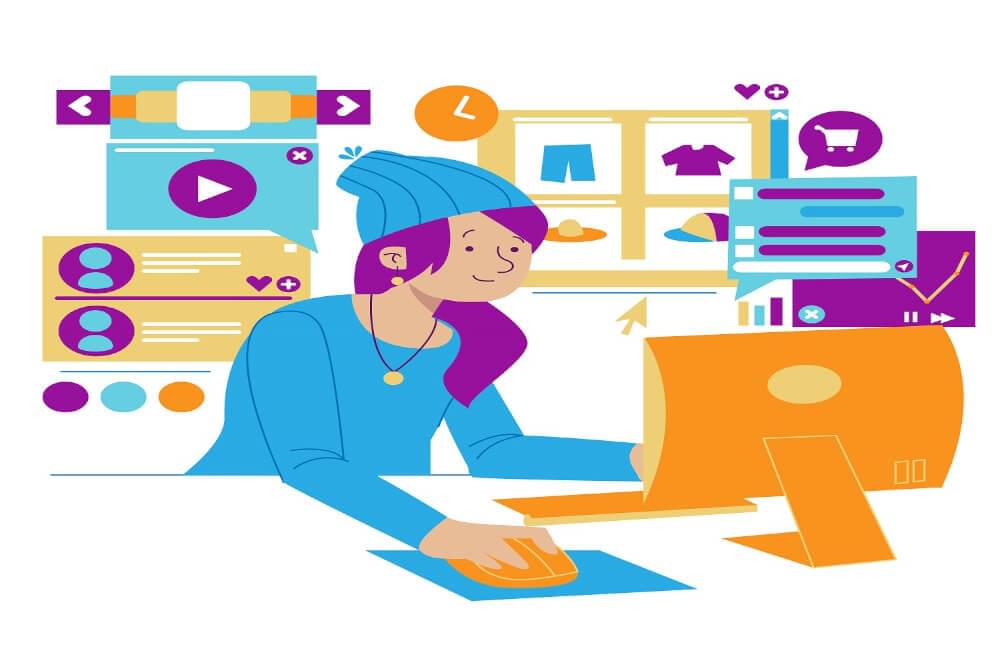 Why Should You Consider Using an AI Video Editor for Your Business?
Guess what? It turns out that engaging customers through video is like the secret sauce to marketing success. And get this, a whopping 96% of marketers agree! They think it's the bee's knees when it comes to running a killer campaign. Not far behind, we've got video views at 61% and leads or clicks at 60%. It's clear that videos are rockin' the online marketing world.
But wait, there's more! The survey spilled the beans that a massive 86% of businesses are jumping on the video marketing bandwagon. They know it's the way to go. These smart marketers believe that videos do wonders for helping target customers understand their products and services. And if that's not enough, they're also pretty convinced that videos are like lead-generating machines, with 86% of them giving it a thumbs up. While you're at it, you must give a read to these video editing tips that businesses swear by.
Now, here's where things get exciting. Artificial intelligence (AI) has come a long way in the world of video editing. It's like having your own magical editing genie. And that's why you might just need an AI video editor for your business. Let me break it down for you:
Efficiency and Automation
Video editing used to be a time-consuming and daunting task, especially if you were a beginner. But fear not, my friend, because AI has swooped in to save the day and make video editing a breeze!
AI video editors can automate the whole process, like selecting and editing clips, filming, and even sharing them online. This means you can create videos in a jiffy, without manually working for hours. Efficiency is the name of the game!
Making It Custom and Personal
AI also brings that personal touch to your videos. It can analyze data and user behavior to create personalized and customized content that really speaks to your audience. It's like having a video wizard that knows exactly what your viewers want to see. Talk about engagement!
Programmed Editing
Say goodbye to manual editing because AI is here to take over. Cameras equipped with AI can intelligently choose the best moments, edit footage, and create a seamless video without you having to lift a finger. It's like having your own personal editing assistant!
Supercharged Editing Features
AI-powered video editors are like superheroes with cool powers. Take SubtitleBee, for example. It's got all the automated editing tools you need and lets you instantly edit and share your videos along with automated subtitles in over 120 languages! Break down the language barriers.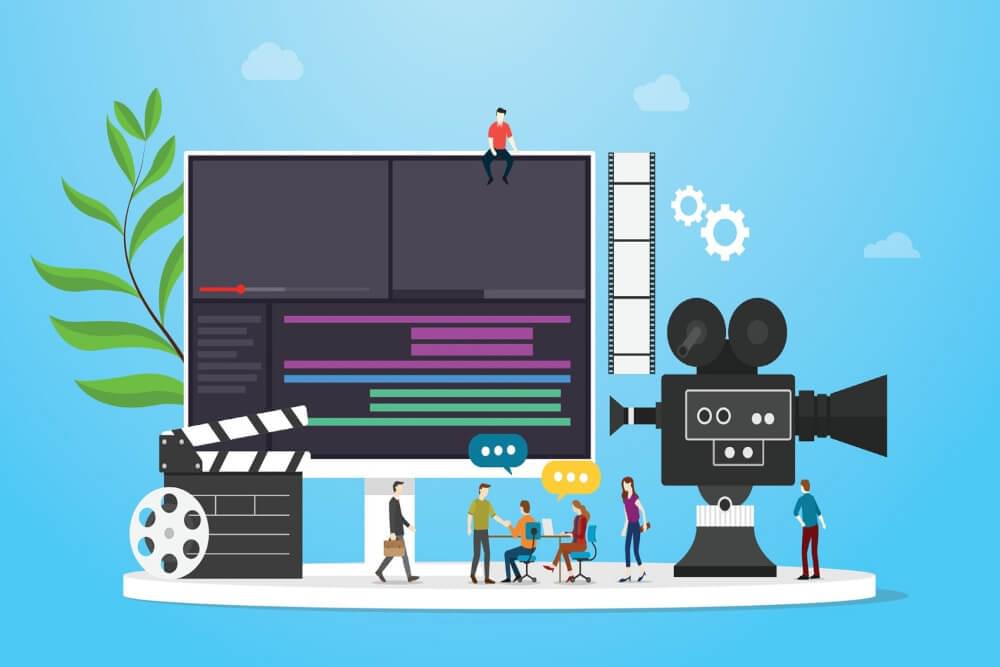 How to Pick the Perfect AI Video Editor Online?
Video editing is a one whole process that requires you to be focused and avoid video editing mistakes. Anyway, now that you know why AI video editors are the bomb, it's time to choose the right one for you. Here are some things to consider:
Compatibility
Make sure the software works with your camera's video format and supports your operating system. Also, check if it plays nice with your other devices like webcams, microphones, and gaming consoles.
Ease of Use
Look for those AI video editors that match your editing skills. Reviews are your friends here. Keep an eye out for features like user-friendly interface, split-screen and picture-in-picture, hotkeys for shortcuts, and chroma keys for combining videos and images based on colors.
Cost
Start with free AI video editor online to test the waters, but keep in mind that they might have limitations in their free trials. If you're a beginner, try basic plans or take advantage of free trial periods. You can always level up later if you need more.
Flexible Features
Look for software with advanced features that make your videos shine. Think freedom to add captions, color, font and opacity option, color correction, cool templates, overlays for logos and buttons, object motion tracking, speedy uploads, and mobile editing capabilities.
Tutorials and Learning
Seek out platforms that offer tutorials and support for beginners. Check if they have customer support and online communities to help you along the way. Explore the brand's website for product FAQs, a community forum, and other online support options.
Export Quality Matters
Don't forget about the quality! Make sure your chosen AI video editor can export videos that look stunning on any screen, from small to big. It should offer various resolution options, like 720p to 4k, and support different aspect ratios.
Freedom to Get Creative
Last but not least, embrace the power of customization. Look for an AI video editor that lets you add your own content and gives you the flexibility to make changes. After all, you're the boss of your videos!
So there you have it. AI video editors will help you get things done faster, make your videos more personal, and unleash your creative genius. It's time to make some epic videos to boost user engagement and revenue generation!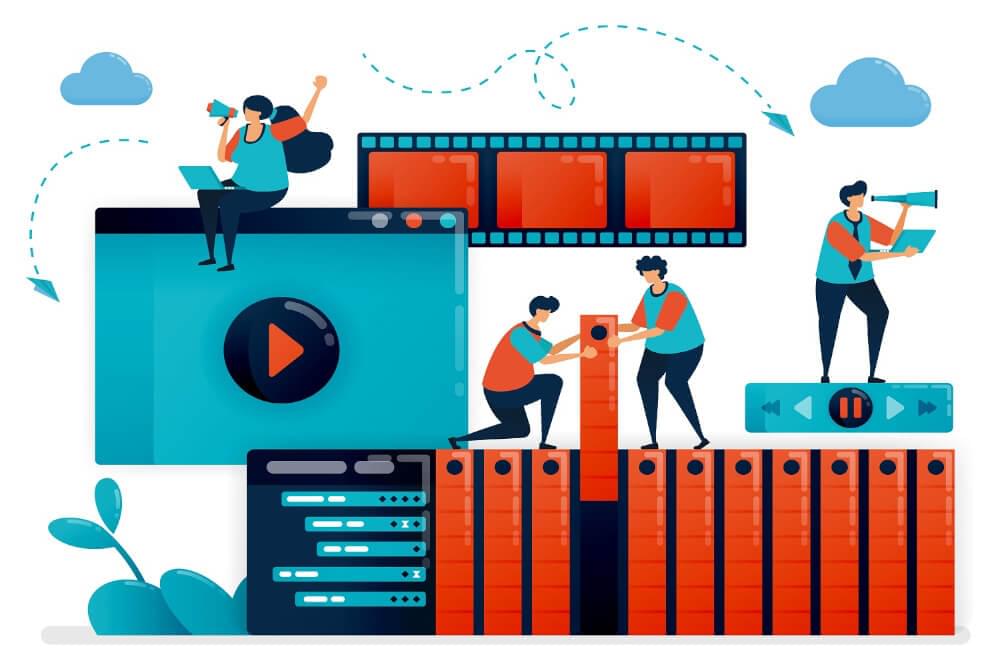 3 Best AI Video Editors in Town
If you want to level up your video editing game, AI-powered tools are where it's at. Imagine being able to automatically tag your videos with facial recognition. No more tedious organizing! And forget about boring templates and sounds.
But it doesn't stop there. You'll also get sleek audio filters, cool title effects, and a ton of color profiles to make your videos pop. It's like having a whole studio at your fingertips! Whether you're a newbie just starting out or a pro who wants to stay ahead of the game, AI-based software is a game-changer. So, let's dive into the top 3 AI video editors online that I have got for you.
1. SubtitleBee
If you're searching for an all-in-one online AI video editor, look no further than SubtitleBee. It's the perfect solution for beginners and semi-professionals alike. Adding subtitles or supertitles is a breeze with SubtitleBee's intuitive AI features. You don't have to spend countless hours juggling different editing software anymore. SubtitleBee streamlines your workflow and lets you create professional-quality videos effortlessly. It's all done in the cloud, so you don't need a high-end computer or massive storage space to edit your videos. SubtitleBee is relatively new but worth giving a try!
Why is SubtitleBee a Pro AI Video Editor?
Auto Subtitles: With SubtitleBee's automatic subtitles feature, you can effortlessly generate and add subtitles to your videos in over 120 languages with just one click. It removes language barriers and improves user engagement.
Supertitles: Adding text to your video content with SubtitleBee AI video editor. SubtitleBee offers several font, color, and opacity options to add captions or headings to your videos. Creating tutorials, sharing tips and tricks, revealing secrets, and adding supertitles can help hold viewers' attention.
Crop Video: It works seamlessly on different devices, including iPhones, Androids, Windows PCs, and Macs. This feature lets you crop a video online in portrait, landscape, or square, regardless of which setup the video was recorded in.
Canvas Frames: This AI video editor provides canvas frames fit for popular social media platforms like YouTube, Instagram, TikTok, Twitter, Snapchat, LinkedIn, and more. Click "Export for" and choose your desired platform from the list.
Transcriptions: You can use this feature to transcribe educational videos, podcasts, vlogs, and what not! Transcriptions can make your life easier. It offers transcriptions in multiple formats, including .srt+, .ass+, .vtt+, and .txt.
Auto Scroll: An exciting feature SubtitleBee offers is auto-scroll. While manually editing the subtitles, SubtitleBee auto scroll of the transcripted subtitles allows you to check the subtitles quickly and make necessary edits.
Export Formats: This AI video editor provides various exporting formats, including MP4, AVI, and MOV. Moreover, SubtitleBee does not damage exporting video quality.
2. Adobe Premiere Pro
It's impossible not to mention Adobe Premiere Pro in a list of best AI video editors online. Adobe Premiere Pro is already a powerful and versatile video editor designed for professional editing tasks. However, you can enhance its capabilities even further by leveraging the intelligence of Adobe Sensei. Adobe Sensei brings additional intelligent features and automation to Premiere Pro, making your video editing experience even more efficient and seamless.
Color Correction and Balancing: With this feature, you can effortlessly compare and adjust the color balance between two shots to ensure consistent and seamless color continuity throughout your video.
Morph Cut: Say goodbye to jarring jump cuts! This handy feature helps you smooth out transitions and maintain visual consistency, especially when dealing with talking heads or interview videos.
Auto Reframe: Let artificial intelligence do the work for you! The auto reframe feature intelligently adjusts the aspect ratios of your videos to fit different social media platforms, saving you time and effort in formatting your content.
Automatic Scene Editing Detection: No more tedious manual searching! This incredible feature uses AI to automatically detect and identify sections in your footage that require editing, saving you hours of painstaking review and allowing you to focus on the most crucial parts of your video.
3. Lumen5
Lumen5 is the ultimate AI video editor for beginners, making video creation as simple as creating presentations. What's more, Lumen5 offers a wide range of customizable designs that allow you to produce professional-quality videos for any occasion.
Diverse Templates: Lumen5 offers an extensive collection of video and music assets to create stunning videos.
User-Friendly Interface: Designed with beginners in mind, Lumen5 allows you to input a blog post link simply, and the AI takes care of the rest.
Machine Learning Algorithms: Lumen5 learns your preferences and creates videos that perfectly align with your vision and ideas.
AI-Powered Video Enhancement: With Lumen5's AI technology, your videos will be enhanced to deliver informative and captivating content, eliminating flaws.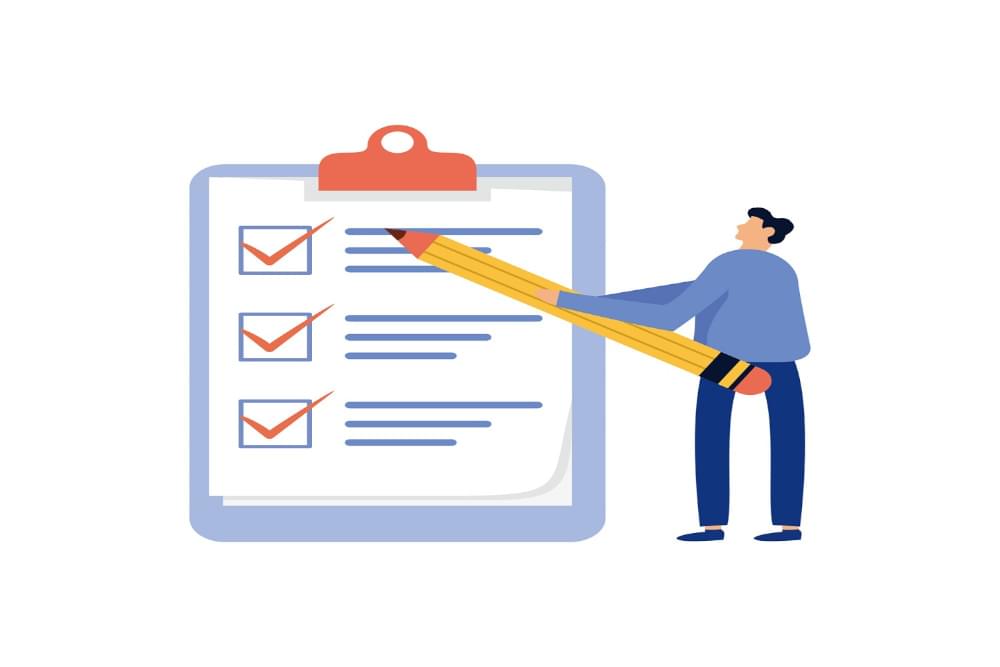 It's a Wrap!
AI video editors have revolutionized the world of video production. With the help of Artificial Intelligence, you can now create compelling and high-quality videos without extensive manual editing. Try one of these AI video editors to save time and money while creating captivating video campaigns. Among them, SubtitleBee stands out as a beginner-friendly and feature-rich option, suitable for users with varying levels of expertise. Give it a try and experience the power of AI in video editing!
Add and translate your subtitles to more than 100 languages with high accuracy