benefits of subtitles in video
The Top 5 YouTube Video Transcript Generators You Need to Know About
May 22, 202316 mins read
What do you know about YouTube video transcription? How can a simple YouTube video transcript generator bring organic traffic to your channel?
As you might know, YouTube has emerged as the second most popular website after Google, giving maximum viewership! In fact, according to research, 86 percent of businesses use video marketing, and 92 percent claim that it's an 'important part' of their marketing strategy.If you are a digital marketer, a content creator, an online lecturer, or a business owner, YouTube video transcription is a godsend for you.
Understand the YouTube algorithm to see how video transcriptions can improve SEO, boost accessibility, and increase audience engagement. But we know that adding video transcriptions is a tedious and time-consuming phase of editing a YouTube video. What if I tell you several reliable and free online YouTube video transcript generators can work for you as a personal assistant? Give a ten-minute read and become a YouTube video transcription guru!
Let's glance at everything you need to know about the best YouTube video transcript generators and the miracles of YouTube video transcription.
What is a YouTube Video Transcript Generator?
You know what's cool? A YouTube transcript generator! It's like magic – it turns your video's audio into written text. No more typing it all out yourself, saving you time and effort. Now you can focus on making more awesome content and connecting with your audience. And guess what? Transcripts make your videos more accessible and easier to find. Man, there are so many transcription tools out there, it takes time to find the right one. But hey, no worries, I got your back! Let's talk about why you actually need to transcribe your YouTube content.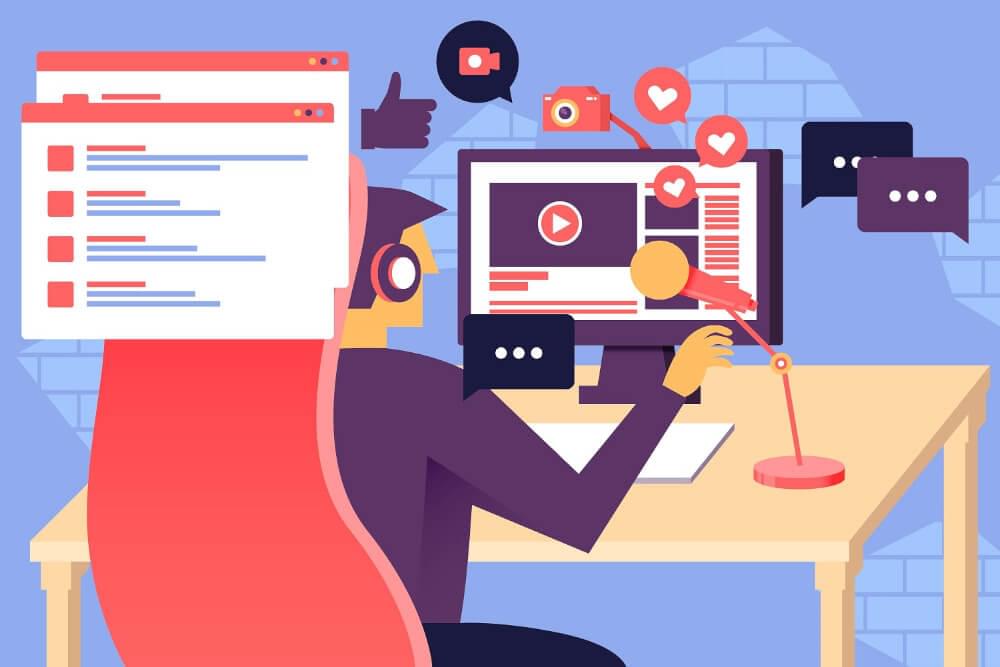 Why do you Need a YouTube Video Transcript Generator?
Why spend hours transcribing YouTube videos yourself when you can effortlessly reach new viewers with a fast transcript generator? Save time and maximize benefits with the right service.
Improve Search Engine Optimization
Improve your content's SEO with a YouTube video transcript generator. By transcribing your YouTube videos, you can align your keyword strategy, improve user experience, and boost your on-page ranking. Adding captions enhances consistency and semantic density and opens up opportunities for external links. Plus, it makes your video content readable to Google, giving it a better chance to be discovered. So, take advantage of the benefits of video transcription for SEO!
Maximize the Potential of Your Content
Hey, got a website or text-based social media account for your brand? Well, here's the deal transcribing your YouTube content is revolutionary! It opens up a whole new world of possibilities to repurpose your content. You can download those text files to create awesome blogs, web content, learning materials, product descriptions, and killer social media posts. YouTube video transcription saves you tons of time writing long-form content. Plus, creating short-form stuff like tweets and captions becomes a breeze when you have a complete transcript. Just grab those juicy snippets, and boom! Your social platforms are on fire!
Boost Audience Engagement
YouTube is massive, man! You've got a golden chance to reach a global audience. So, try this out add some excellent subtitles to your videos. Captions are a game-changer, helping your audience soak up your content like sponges. And get this, YouTube video transcription in multiple languages breaks down all those pesky barriers. You'll rank higher in revenue generation! Plus, viewers will stick around longer and understand your stuff better. It's all about value!
Improve Accessibility
YouTube video transcription is the talk of the town! It makes your content accessible to everyone, especially peeps who are deaf or hard of hearing. And guess what? It's a big win for those who speak different languages too. With automatic transcription, you can convert captions into multiple languages with ease. So, boom! Your content becomes accessible to a global audience, increasing your reach by a whopping 55%.
Enhance Viewer Comprehension
YouTube video transcript generators are seriously awesome! They get rid of all that annoying background noise and make everything super clear for viewers. No more confusion! You can understand even the trickiest topics with ease. It's like having all the juicy info at your fingertips, crystalizing everything. Ain't that sweet?
Create Discoverable Content
If you want to boost your YouTube game, you must get into YouTube video transcription! It can make your content way more discoverable in search results. Use SRT files, already timestamped and ready to rock. They're perfect for YouTube subtitles and chapter markers. Get ready for some serious engagement, bro! Your audience can find and enjoy your videos like never before.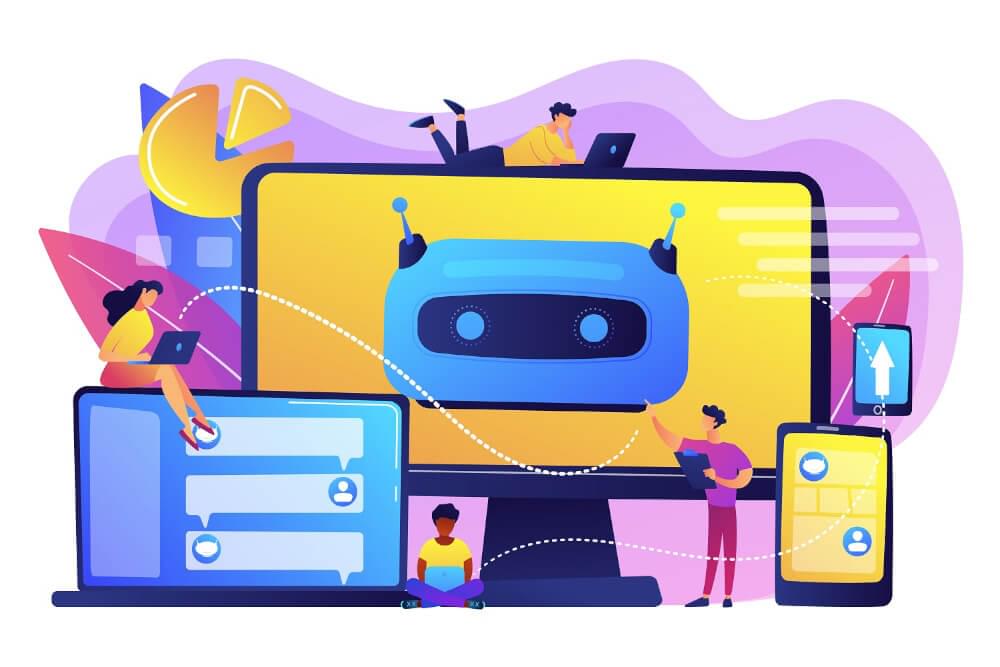 The Best 5 YouTube Video Transcript Generator
Looking for the best YouTube transcript generators? Check out these top 5 tools that will save you time, improve accessibility, and make your videos more searchable and engaging.
#1. Manual vs. Automated YouTube Video Transcript Generator
Manual: Sure, you can go old-school and transcribe your videos by listening and typing everything yourself. But hey, that takes forever, especially if you have a bunch of videos lined up. Another option is to hire an online transcriptionist who's a pro at converting audio/video into text. Just keep in mind it will cost you a lot of money. Overall, here is a breakdown of the pros and cons of manually transcribing YouTube videos:
Pros:
Can be free of cost
Full control over formatting, adding notes or timestamps
You can pause or slow the video if needed
Possibly 100% of your work
Cons:
Tiring and time-consuming
Accuracy not guaranteed
Hiring a professional transcriber can cost you a lot
Automated: Automating YouTube video transcription is a game-changer! It makes converting audio into text way easier and faster. Automation saves you tons of time and energy. Plus, it makes your videos more accessible and discoverable, reaching a bigger audience. It's a win-win situation, really! No more manual transcriptions, yay!
Pros:
Upto you add headings or get a complete YouTube video transcription
YouTube video transcription in multiple languages
Super easy and user-friendly
Can be manually edited
Save a ton of time and energy and get your transcription within minutes
High accuracy level
Automatically generated timestamps
Export in the format of your choice
Cons:
Paid account after a specific trial period
But listen up! If you're always transcribing YouTube videos, some YouTube video transcript generators, like SubtitleBee, offer a paid account which is worth it. It's way cheaper than hiring a transcriptionist, trust me. Plus, think about all the time you'll save using this superb video-to-text transcription solution. You can do way more cool stuff with that extra time, my friend. So, go ahead and don't hesitate to make a smart investment!
#2. YouTube Built-in Free Feature
Did you know YouTube has a built-in feature to convert videos to text? Right now, it's available in a few selected languages. If your video isn't in one of those languages, you'll have to look for an alternative YouTube video transcript generator. It's worth trying, but there are certainly better options. You can fine-tune every line, fixing spelling, grammar, and punctuation. Easy-peasy, but the con section is heavier.
Pros:
Quick and easy
Built-in to YouTube
With clickable timestamps to skip to the different parts of the video
Cons:
Low level of accuracy
Cannot edit the text
Cannot highlight the text
Only available on selected videos
The YouTube video transcription feature can be handy when you need a quick fix, but expect it to be something other than spot-on accurate. So, if you don't see that option, it's time to check out the next one on our list. Don't worry, we've got your back with more awesome options. Let's keep the transcription train rolling!
#3. Google Doc Voice Typing
Here's another freebie for you Google Docs! All you need is a computer with a built-in or external microphone. This method takes advantage of Google's voice typing feature, so you can talk and let it do the transcription magic. Before you give it a go, glance at the pros and cons.
Pros:
Free and simple
Easy to edit the transcription
Can transcribe unlimited videos
Cons:
Low accuracy
Needs a microphone
Cannot cancel or reduce background noise
Slow process
No time stamps
Often requires a high level of editing
Google Docs is a simple and free option for YouTube video transcription. It's great for short and straightforward videos. However, remember that there may be better choices for longer, faster-paced, or more complex videos due to lower accuracy and the absence of timestamps. So, consider your video's characteristics before deciding if it's the right fit for you.
#4. Google Live Transcribe via Android
This app is all about accessibility, making it super handy for those who need transcription on the go. As soon as you open it, it starts transcribing automatically. With Google Live Transcribe, you'll have instant and convenient YouTube video transcription at your fingertips.
Pros:
Automatic transcription
Relatively more accurate
Saves transcriptions on your phone for up to three days
Quick and easy to install and use
Cons:
Does not guarantee a high level of accuracy
If you need the transcript on your computer, you'll have to transfer it from your phone
Challenging due to the phone's ability to pick up the sound
Since it starts automatically, pausing can be tricky if it needs to keep up with the video. Also, while it's generally more accurate than other speech recognition options, remember that it wasn't explicitly designed for YouTube video transcription.
#5. SubtitleBee - Integration with YouTube
Let me tell you, SubtitleBee is the bomb when it comes to YouTube video transcription, with an option of over 120 languages! Its advanced AI program works magic to transcribe words straight from the video. This bad boy has an accuracy rate of 95% and above, so you can trust it to auto-generate subtitles like a pro.
But wait, there's more! SubtitleBee goes above and beyond with some awesome features. You can customize your subtitles/captions with different font styles, colors, and background details. Plus, you have complete control over where the subtitles appear on the screen. SubtitleBee makes it easier for you as you can directly paste the URL of a YouTube video to get it transcribed automatically. No need to download it first. And guess what? It even has a "Supertitles" feature for creating epic head titles. Still you ask why choose SubtitleBee? Lemme tell you, bro!
Browser-Based
Video Timestamps
Multi-Format Support
Time-Saving and Easy to Use
Free Trial to Try First and Pay Later
Manual Editing to Enhance Accuracy
Add your Logo to Personalize your Video
Over 120 Languages to Gain More Global Reach
Download Transcript: SRT, TXT, ASS, VTT Formats
Choice of Exporting Frames, Canvas Sizes and Formats
SubtitleBee, YouTube video transcript generator, is packed with all these goodies because it knows your requirements, whether you're a vlogger, marketer, or just someone who wants to personalize their video content. So, let's help you achieve your goals and make your videos shine!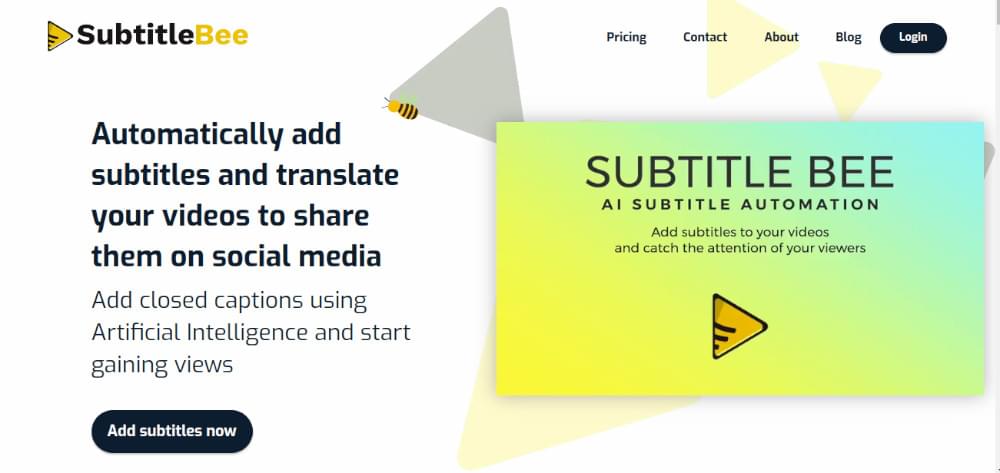 How to Use SubtitleBee?
The multifaceted benefits of this YouTube video transcript generator compel me to walk you through the process with these simple steps. Trust me you don't need prior knowledge to begin your YouTube video transcription journey with SubtitleBee!
Open SubtitleBee in your preferred browser.
Create an account and confirm it. Then, upload your video.
Choose your preferred language for transcription from a list of over 120 languages.
Access your dashboard to view the timeline with the text and timing.
Make edits or corrections to any errors or mistakes from the dashboard.
Customize your subtitles by changing font colors, styling, and adding headers.
Once everything looks good, proceed with exporting.
In the export dashboard, you can adjust the video size for platforms like YouTube, Instagram, or TikTok.
Save and download your subtitled/captioned video to your computer or mobile device.
You can download your subtitles in SRT, ASS, or VTT formats to recreate the content for text-based platforms.
How to upgrade your subscription
Now, if you are satisfied with what SubtitleBee can do to your video content, time to become Dora and lets explora by upgrading your subscription with the most affordable packages. Spend wise and earn more!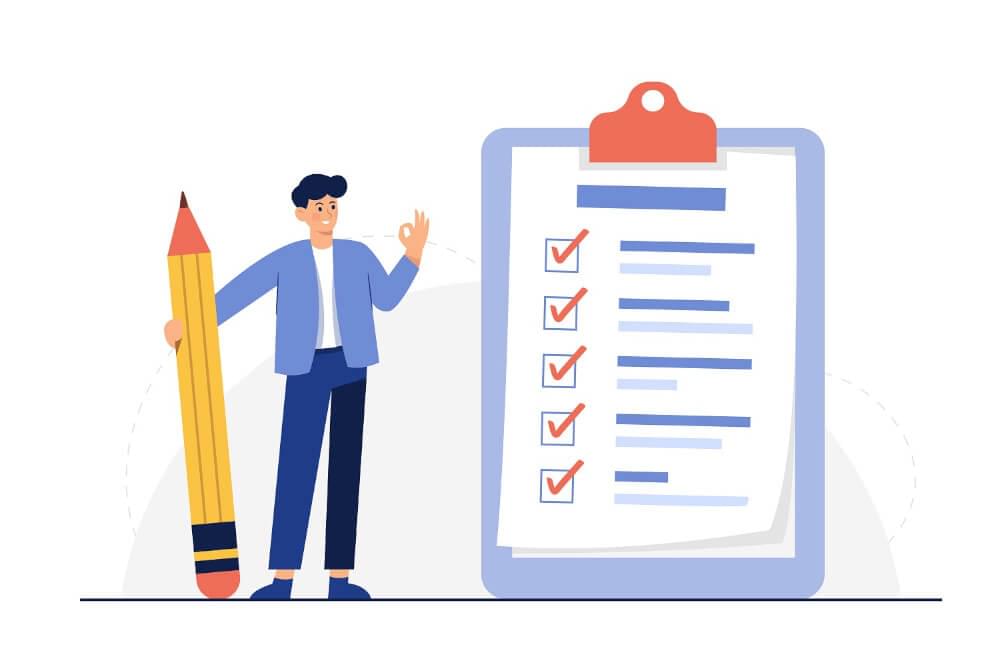 Wrap Up!
In a nutshell, YouTube video transcriptions offer valuable benefits like expanding your global audience, improving accessibility, boosting YouTube SEO, and enhancing comprehension. Automatic transcription is the way to go when it comes to generating transcriptions, subtitles, or captions. Browser-based applications powered by AI, such as SubtitleBee, can make it quick and effortless to automatically generate subtitles, captions, or complete YouTube video transcription. What's more, you can conveniently translate captions or subtitles into over 120 languages and seamlessly add them to your video.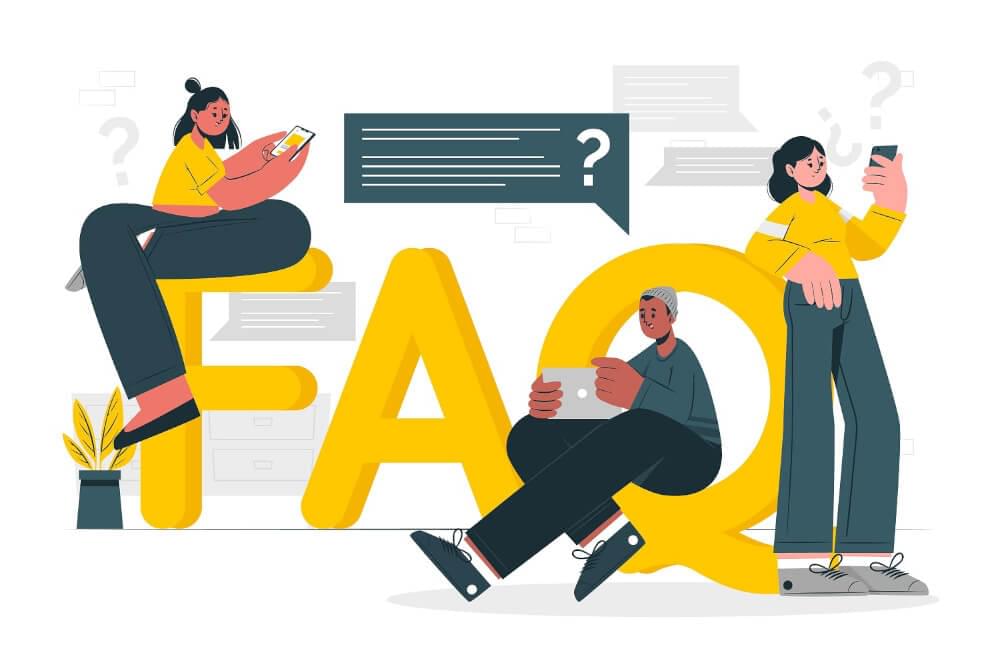 FAQs
Can I get a transcript of YouTube videos?
Apart from YouTube's in-built transcription feature, you have the option to upload your videos to YouTube video transcript generator that automatically transcribes the content for you. A widely recommended approach is to utilize YouTube video transcript generator like SubtitleBee, which provides automatic transcripts immediately after recording the video, making the process more efficient and convenient.
How do I transcribe YouTube to text?
YouTube offers its transcription software, but its accuracy may be low. A dedicated YouTube transcript generator is recommended for a more reliable and cost-effective solution. SubtitleBee is a reliable option that provides automatic transcription immediately after recording. With SubtitleBee, you can expect more accurate transcriptions in over 120 languages.
What is the best YouTube-to-text converter?
SubtitleBee sets itself apart from other platforms by offering 99% accuracy, easy uploading direct from YouTube via URL, several exporting options, and a choice of over 120 languages. These unique features save you time and effort. Additionally, SubtitleBee allows you to download SRT files with timestamps, making it convenient for captioning and TXT files for easy repurposing of your content.
Add and translate your subtitles to more than 100 languages with high accuracy