video tutorials for social media
3 Free Best Tools To Download Instagram Reels
Sep 22, 202214 mins read
Instagram reels are gold mine to build a strong audience fellowship for your brand. The short-form videos are the big-hit for being more engaging, entertaining while straight-to-the-point. With over 1.4 billion monthly active users, Instagram is one of the most popular social media platforms out there. And it's only going to get bigger in the years to come.
One of the biggest changes to Instagram in recent years has been the introduction of Instagram Reels. Reels are short, 15-second videos that you can create and share on Instagram. They're similar to TikTok videos, but with a few key differences. Firstly, Reels are only available on Instagram. And secondly, they're algorithmically pushed to more users than TikTok videos are.
Three months into 2023, it's time to start thinking about your content strategy for the year ahead. And one of the most important platforms you need to be on is Instagram—if you're not creating Reels, you're missing out on a huge opportunity to reach more people on Instagram.
Brief History of Instagram
Instagram is a photo, and video-sharing social networking service owned by Facebook, Inc. Instagram allows users to upload photos and videos to the service, which can be edited with filters and organized with tags. Users can also browse other users' content and tag them; however, they cannot view unidentified tagged photos unless they are public figures or hashtags.
According to Statista, 46 percent of US Instagram users are female, while 54 percent are male, and the median age is 34.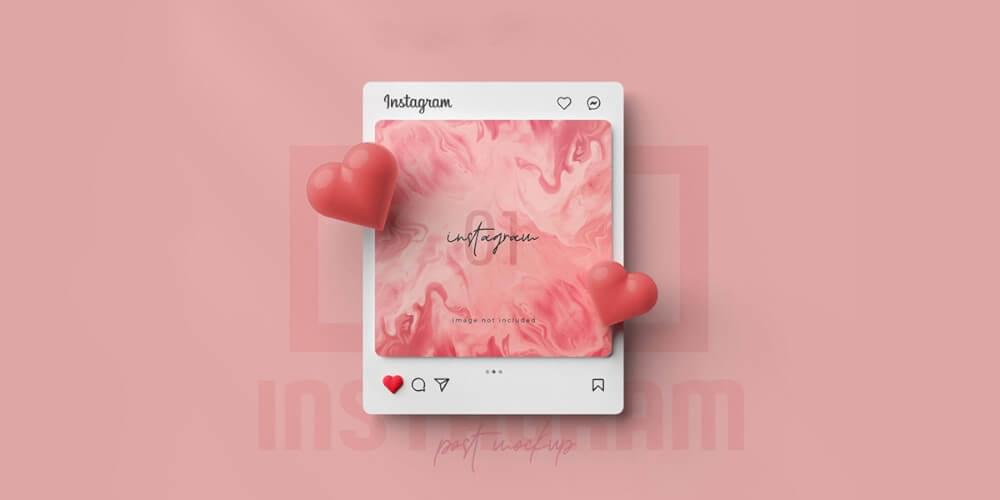 Why Reels were introduced?
TikTok and YouTube are short-form video platforms, but the thing that sets Instagram reels apart from other platforms is the editing features. You can add music, AR effects, and text overlays to your videos with just a few taps. Making engaging content is quick and easy—perfect for when you're on the go.
Second, Reels are discoverable. It means that your content has the potential to be seen by people who wouldn't normally come across it. When you search for a specific topic on Instagram, relevant reels will appear in the results.
Instagram reels are a great way to show off your personality. Since they're only 15 seconds long, they don't require a lot of commitment from the viewer. And because they're so easy to make, you can experiment with different styles and formats until you find one that suits you best.
Instagram's restriction on downloading reels, videos, and images
As you may have noticed, Instagram has recently restricted downloading images, videos, and reels. It means you can no longer download Instagram reels from the app onto your phone or computer.
The reason for this change is unknown, but it could be due to copyright issues or simply because Instagram wants to prevent people from saving and sharing other people's content without their permission. Either way, it's a bit of a pain for those of us who like to save and share our favorite posts.
Some workarounds still allow you to download Instagram Reels, but some of the websites or apps may not be very user-friendly and might not work for long if Instagram decides to clamp them down.
So, for now, it looks like we'll just have to enjoy our favorite posts on the app and hope that someday we'll be able to download them again.
List of Free & Paid tools to download reels along with pros and cons
You can download Instagram reels in a few different ways. Some of them are free, and some of them require you to pay a small fee. Here is a list of some of the most popular websites and apps to download Instagram reels, along with their pros and cons:
#1. Reeli
Reelit is a free app/website that lets you download Instagram Reels onto your phone or computer. Reelit app is available for iOS and Android devices and is easy to use. Search for the Reel you want to download, and then click on the "Download" button.
One option is downloading the video directly from Instagram using a web browser like Google Chrome or Safari. Here's how:
Go to the Instagram website and find the Reel you want to download.
Right-click on the video and select "Save video as…"
Choose where you want to save the file on your computer, and then click "Save."
That's it! The video will now be saved on your computer in MP4 format.
Pros:
It doesn't require you to have an Instagram account. So if you don't have one or are not logged in, you can still download any public Reels that you find.
Cons:
Ads and pop-ups.
#2. DownloadGram
This website allows you to enter the URL of the reel you want to download, and it will then provide you with a link to download the video.
Pros:
This method is entirely free and easy to use.
Cons:
The quality of the downloaded video may not be as high as if you were to download it directly from Instagram.
You may find ads and pop-ups irritating.
#3. ReelDownloader or InstaReelDownloader
It allows you to enter the URL of the reel you want to download, and it will then save it onto your phone or tablet.
Pros:
It's very easy to use, and they don't cost anything.
Cons:
Once again, the quality of the downloaded videos may not be as high as if you were to download them directly from Instagram.
Ads and pop-ups.
Why would you want to download Instagram Reels?
There are a few reasons why downloading Instagram Reels could benefit you.
For one, it can help you save your favorite Reels for later use. For instance, if there's a particular Reel that you enjoy and want to be able to watch over and over again without having to scroll through your feed to find it.
Share them with friends or family who don't have an Instagram account. By downloading the video, you can then send it via text message, email, or even post it on another social media platform like Facebook or Twitter. This way, everyone can enjoy the content regardless of whether or not they're on Instagram.
Downloading Instagram Reels can also be useful if you want to edit the videos before sharing them on other social media platforms. For example, maybe there's a video section that you want to cut out or add some filters or effects to make it more visually appealing. With most video editing apps, such as iMovie or Adobe Premiere Rush CC, it's easy to import files from your camera roll - including downloaded videos from Instagram. So if you're looking for more creative control over your content, downloading Reels could be the way to go.
You may want to download Instagram reels to gain leverage as user-generated content (UGC) for your brand promotions.
Is Downloading Instagram Reels Legal?
It's a valid question to ask, considering that there are many ways to do it, and many people seem to be doing it without any consequences.
The answer is: it depends.
There are some cases where downloading Instagram videos is perfectly fine and others where it might not be.
Let's take a closer look at the details.
First of all, let's consider the copyright situation. Copyright law says that you can't make copies of copyrighted material without the copyright holder's permission. When you download a video from Instagram (or anywhere else), you are making a copy of that video.
So, if the video you're downloading is copyrighted, then you need the permission of the copyright holder in order to do so legally. In most cases, the copyright holder will be the person who originally posted the video on Instagram (unless they've sold or transferred their copyright to someone else).
It means that if you want to download a copyrighted video from Instagram without breaking the law, you'll need permission from the person who posted it first. Of course, this isn't always easy or possible—but it's something to keep in mind.
Now let's consider another angle: what if you're downloading a video for your own personal use? This is where things get a bit more complicated.
There are two main arguments here: one is that downloading a video for your own personal use doesn't hurt anyone, so it should be allowed; and the other is that once you've downloaded a video, you could potentially share it with others (either online or offline), which does violate copyright law.
So which side is right?
Unfortunately, there isn't really a clear-cut answer here—it depends on how you look at things. Some people believe that as long as you're not sharing the downloaded videos with anyone else, then there's no harm done and thus no reason why.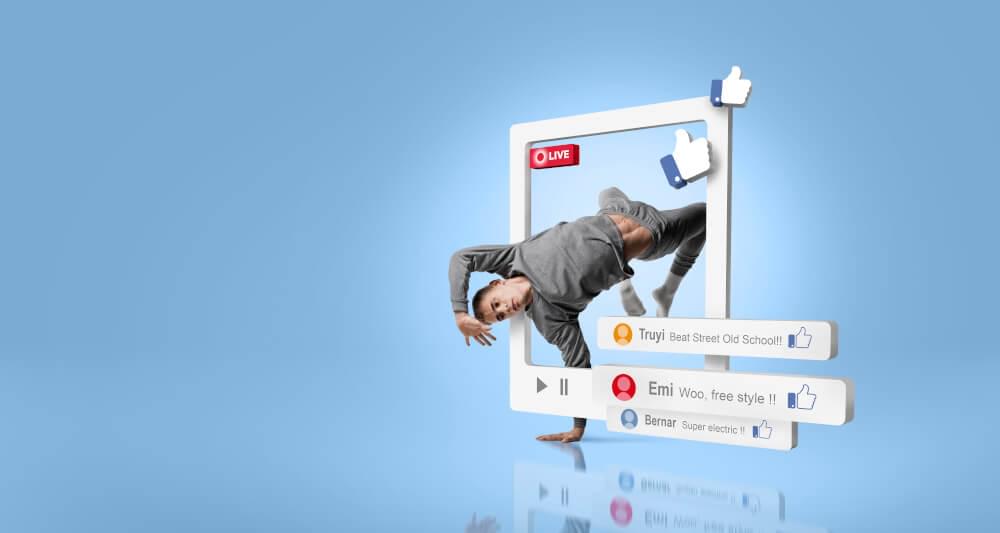 Download Instagram reels without watermark
One thing that can be frustrating about Instagram is that you can't download videos without a watermark. You can use video editing tools to remove the watermark or you can use some free tools that remove watermark for you.
Why should you be making Reels in 2023?—Here are 4 reasons:
1. Reels are algorithmically pushed to more users
Reels are algorithmically pushed to more users than TikTok videos. This means that if you create a Reel that performs well, it has the potential to be seen by millions of people.
Here are some things to keep in mind when creating Instagram Reels:
Keep it under 30 seconds: Like with regular Stories, people's attention spans are limited when watching Reels. Keeping your reels concise and to the point—is the key to more engaging reels.
Use catchy music: To grab more people's attention and hold it throughout the video.
Be creative with your editing: With Reels, you have access to several editing features that can help you add some flair to your videos. So don't be afraid to experiment!
Use hashtags: Hashtags can be a great way to reach new audiences with your Reel. Just be sure to use relevant and popular ones that will get you noticed.
For example, if you're a jewelry designer, you might use hashtags like #jewelrydesigner #handmadejewelry #customjewelry #jewelrygram.
2. Reaching out to a new audience with Instagram Reels
Reels are a great way to reach a new audience on Instagram. If you're not creating content for Reels, you're missing out on an opportunity to connect with people who might not be familiar with your brand.
Reels are a great way to drive traffic to your website or blog. You can include links in your Reel descriptions, which makes it easy for people to click through and learn more about what you do.
The average engagement rate on an Instagram post is 2 to 3%. For instance, if you have 1000 to 1500 followers, it will reach to minimal amount of people. For Instagram Reels, you can receive a very uncommon engagement rate if the Reels are relevant and engaging.
3. Reels are engaging and fun
Reels are engaging and fun. They're the perfect way to show off your personality and connect with your audience on a deeper level. Instagram marketers must evolve their content marketing strategy to remain relevant, goal-oriented, and successful. Seeing the same type of images from time to time is kind of boring content. Reels may not be rapid, but they are more engaging, funny, and genuinely enjoyable to watch when they are done right.
4. Building a strong image for your brand
Content creators can choose different personas, such as professional-on-camera and relaxed-on-camera, to best present the true personality of their brand. As you may have observed, some part is entertainment, and some part of the screen show text is the kind of content we rarely saw before. The personas can leverage your marketing perspectives while building a strong personality for your business.
It's a wrap-up
Instagram reels are a way to interact with your audience on a deeper level. They are short, enjoyable videos that display your personality and inform your followers about what you're up to. But how can you download it? If you want to download Instagram reels, any of the above-mentioned tools can assist. No matter which tool you choose, downloading Instagram reels will be easy!
Add and translate your subtitles to more than 100 languages with high accuracy