video tutorials for social media
Advantages Of Using The Best video editing software for YouTube
Aug 20, 202217 mins read
When YouTube first launched, it had the futuristic approach of how many people would be watching videos years from now. It turned out that people in the digital world seem to love watching videos.
Video content has a bright future as its consumption seems not to go down shortly. According to a study by Cisco, 82% of global Internet traffic will come from video-based content. Nevertheless, the long form of video content is losing popularity as short-form videos, such as Instagram reels, TikTok clips, and YouTube shorts, are the new center of attention.
The important news for the people in business is to use video-based content to engage more audiences, bring more conversions, and retain their older customers. The video content is helping the people in the industry tell more critical business stories, business product demonstrations, business promoting events, and spread brand messages across the globe.
Content creation and business promotion walk parallel now. Therefore, the tools to create content in a better way and promote it across the digital world in a faster way—are what product promoters are hunting for. More precisely, the best video editing software for YouTube enables their product marketing strategies.
YouTube Users and Usage Statistics
YouTube videos operate in 80 languages, covering 90% of the digital world population.
Over 91 countries have access to the YouTube platform.
YouTube is the world's 2nd largest search engine after Google.
It is also one of the 2nd most popular social media platforms, with 1.9 billion users.
500 hours of video are uploaded on YouTube every minute.
One billion hours of YouTube videos are watched daily, more than the consumption of Netflix and Facebook videos combined.
70% of YouTube users come from mobile devices.
The average usage of YouTube videos is more than 40 minutes from smart mobile devices.
Why the people in business need YouTube videos to promote their business?
The landscape of social media platforms is changing and growing day by day. It will be very often that digital marketers may have to change their content strategy with ever-changing social media trends.
With multiple options to promote videos available, one of the most critical and often overlooked ways is promoting your business through YouTube videos.
YouTube videos can be a great way to promote your business. They can help you reach a wider audience, build trust with potential customers, and drive traffic back to your digital platforms and social media handles.
Most businesses are into "Influencer marketing" these days, which enables content creators to make content creation an easy career choice by seeing it as a great business opportunity instead of just a hobby.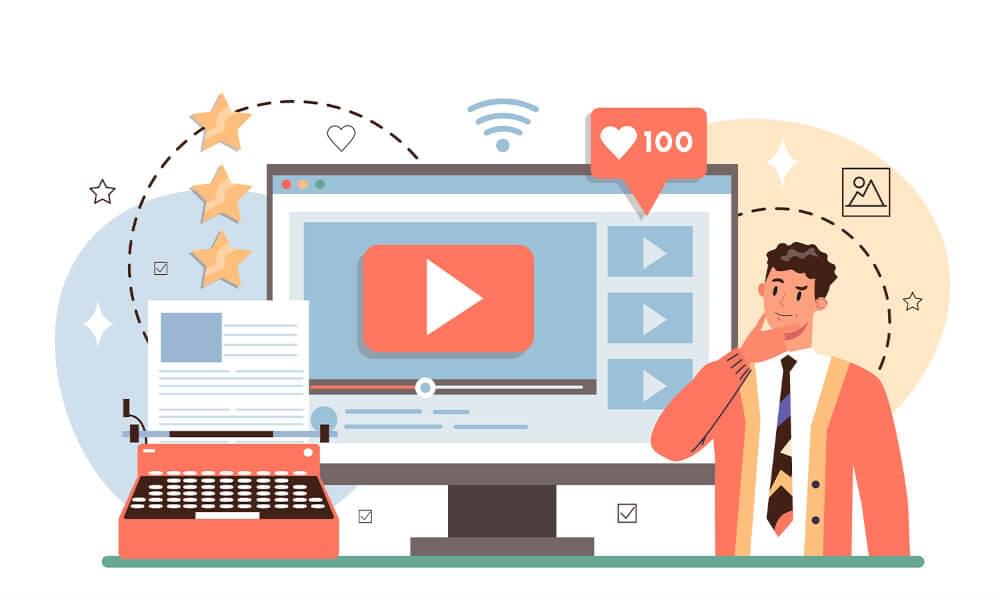 But how do you make sure your YouTube videos are helping your business? Here are some useful ways.
Content is king—the ability to make a difference in people's lives
YouTube's unison with Google and the frequent change of algorithms is not to fret about; instead, the video content gets a long-time audience despite back-end technological modifications.
The power of your viewers will always be more significant than any possible technological changes in the algorithm.
The key takeaway here is to ensure the creation of dynamic content by the creator and in a way such that there is value-addition to cater to viewers.
High-quality videos are an excellent source for achieving the goals
It may seem like a no-brainer, but it's essential to ensure the videos you put into promoting business messages and products are quality oriented and fulfill all your audience's priorities. That means having good production values, a clear and engaging message, and exciting content.
After all, no one wants to watch a pixilated, blurry mess of a video. If you want people to stick around and watch your videos, you must ensure they're crisp and clear.
Invest in a good camera: If your videos look professional, you must invest in a good quality camera. DSLR cameras are ideal for shooting videos but can be quite expensive. If you're on a budget, you can try looking for a used DSLR camera or even a mirrorless camera, which is often more affordable. Try using the following tips to improve the quality of your videos:
Use natural lighting: Try to shoot your videos during the daytime or in a well-lit room. This will help ensure that your videos are clear and bright. Avoid shooting in dark or dimly lit areas, making your videos look grainy and difficult to see.
Steady your camera: Nobody likes watching a shaky video. If you don't have a tripod, try to find something else to steady your camera. A stack of books or a box of cereal can work in a pinch! Make sure that whatever you're using is stable and won't move around too much while filming.
Edit your videos: Once you've filmed your video, it's time to edit it! This is where you can make your video shine. Trim out unnecessary footage, add music or other audio effects, and splice together different shots to create a cohesive final product. Try using AI YouTube video editing software to edit the videos. It means you don't have to start from scratch whenever you want to edit a video. Simply choose the template you want to use and customize it to fit your needs.
Upload in HD: When you're ready to upload your video, ensure you're doing so in HD! to ensure that your video looks its best when people watch it on YouTube. You can usually select HD when exporting your video from your editing software.
Consistency is the key to gaining higher algorithms
Consistency is key to YouTube's success. It is the most important thing when it comes to growing your channel. You must post regularly, whether once a week or once a day. Regularly uploading new videos is essential to growing your channel and building an audience.
If you only upload sporadically, people will forget about you and move on to other channels. So make sure to upload new videos regularly if you want to be successful on YouTube.
More outreach and accessibility
Like any other content on your website or blog, your videos should be search engine friendly. The fundamental steps include using the right targeted keywords in your titles and description and tagging your videos with relevant keywords. Further, you must need to add captions and subtitles to make your videos search engine friendly. From enterprises to startups, digital marketers use AI YouTube video editing software to generate bulks of subtitles for their videos in native and other languages in a few minutes.
Take consistent user feedback to retain your audience & build a community
Reply to comments.
Ask questions in your videos.
Interact with your viewers as much as possible.
Another important aspect of successful YouTubers is building a community around your channel. It means interacting with your viewers and providing them value beyond just your videos. The more engaged your audience is, the more likely they will stick around and watch your videos.
Answer comments, start discussions, and offer helpful advice. The more you engage with your viewers, the more likely they will become loyal fans.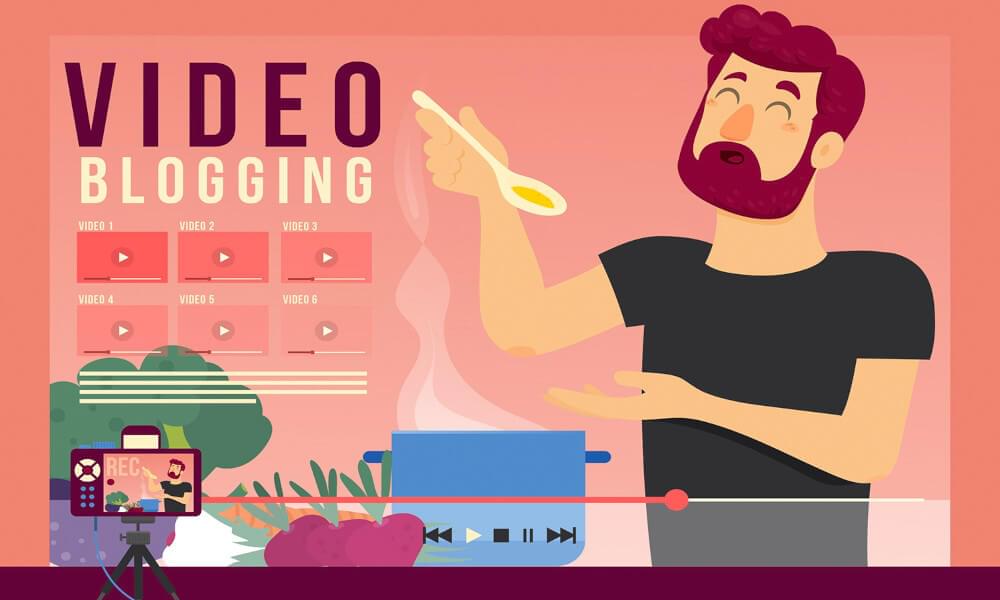 Offer value—it's a win-win for both audience and the business
Your viewers should get something out of your videos, whether laughter, information, or entertainment. Why would anyone want to watch your videos if you're not providing value?
Relevancy to the niche of the business
This is probably the most important tip of all. People want to watch real, relatable people on YouTube. So be yourself and don't try to be someone you're not. Your viewers will appreciate it and help you build a strong connection with them.
There are millions of videos on YouTube, so you need to stand out from the crowd. Figure out what makes you unique and use that to your advantage.
Promote your videos on social media
Just because you've created great content doesn't mean people will automatically find it. You need to promote your videos if you want them to be seen by as many people as possible.
Once you've created a great video, promote it on social media. Share it on Twitter, Facebook, Google+, and any other social networks you're active on. You can also embed your videos on your website or blog.
There are several ways to promote your videos, such as social media, email marketing, and paid advertising. Determine which method works best for you and use it to get the word out about your videos.
Use calls to action
Make sure to include calls to action throughout your video. Tell viewers what you want them to do after watching the video, whether visiting your website, signing up for your newsletter, or making a purchase.
Analyze your results
After promoting your videos for a while, look at the analytics to see how they're performing. See how many views and comments each video has and how long viewers watch. It will help you determine which videos are most effective and which need improvement.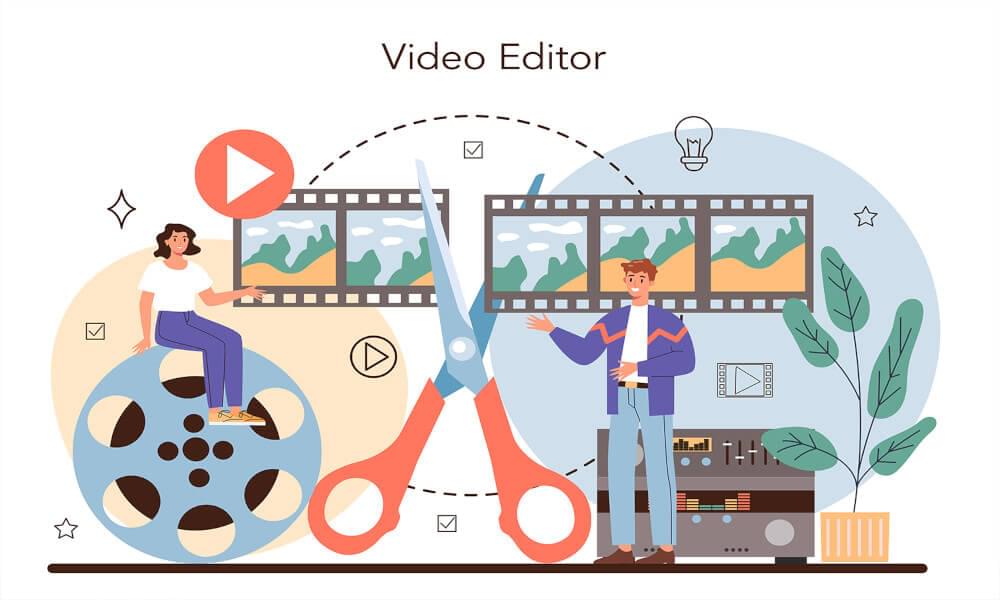 How can the caption help a YouTuber reach a broader audience?
As a YouTuber, one of the most important things you can do is to ensure that your videos are correctly captioned. Not only does this help make your videos more accessible to a broader audience, but it can also help you rank higher in search results.
There are a few different ways that you can caption your videos. One option is to use automatic captioning, which YouTube or another service can generate. However, automatic captioning is often not very accurate, so it's essential to review the captions and make any necessary corrections.
Another option is to create your captions using AI YouTube video editing software. The digital market is swamped with the best video editing software for YouTube. We can recommend everyone's choice, especially the people in business, here. SubtitleBee is an AI-based caption and subtitle generating tool. It is an enterprise's choice to create captions and subtitles with 99% accuracy and translated subtitles into 120+ different languages in a matter of a few minutes.
The process is simplified. Just run your videos through SubtitleBee and give it a command to generate subtitles and captions for you. Once you've created your captions, upload them to YouTube and include them in your video descriptions. It will help YouTube properly index your videos and make them more accessible to viewers.
With no effort, you can ensure that your videos are appropriately captioned and reach a broader audience with the help of AI YouTube video editing software.
Benefits of using the best video editing software for YouTube
Creating video content daily has become a necessity instead of a luxury. To focus on the quality of YouTube videos, you may have to focus on hundreds of factors to make the video capable of achieving all product marketing targets. Therefore, you need AI YouTube video editing software to help you create engaging, quality-oriented, and goal-oriented videos for your business.
The market is swamped with hundreds of the best video editing software for YouTube. They offer you intelligent help you make your job easier. Moreover, they should be budget-friendly. Still, you need to focus on AI YouTube video editing software that helps you create quality-oriented videos daily.
AI YouTube video editing software helps content creators to focus on important things instead of doing things manually, such as automatically add captions and translate the subtitle of your videos into 120+ different languages. SubtitleBee is an intelligent tool; it knows all languages' different cultures, speech acts, and grammar differences. Translation does not just mean translating the words and sentences into a different language. It also means feeling the cultural meaning and translating the sentences in a way that doesn't lose the actual meaning and essence of the sentence.
AI YouTube video editing software helps you in every way possible to edit your videos in a way that they look professional, engaging, and purpose-filled. Since the quality of the content is everything, you need to focus on the tools that offer you 100% authenticity and quality of content. Before you make a final buying decision, you need to handpick a few tools that are best suited to your requirements. Later, you can go for their free trial and check your priorities.
But before that, you have to make your checklist to ensure your AI YouTube video editing software offers everything.
1. Time-saving—a secret sauce to focus on critical business goals
Besides saving you a great deal of time—AI YouTube video editing software saves you hours and hours of labor of manual work. Nevertheless, there are more chances of manual work being error-prone.
With the best YouTube video editing software, you can automate many processes that take up time, like adding transitions or color-correcting your footage. The best video editing software for YouTubers will give you more time to focus on other aspects of your channel, like creating new videos or promoting existing ones.
2. Help you with the quality that is influencing and lead generating
Quality is everything when building a more robust stance for your brand. Using the best YouTube video editing software is not a problem in making quality-oriented videos. You can take your videos to the next level with all the available editing features and customizations.
For example, if you want to add special effects or transitions, many software features make it easy. If you want to get creative, you can create your own green screen effects. And if you're going to improve the sound quality of your videos, most software also has built-in audio editing features.
3. Building a strong suit for your brand
The best YouTube video editing software does not only help you with the growth of your YouTube channel but helps you spread a positive business message. When your videos look more professional and polished, they're more likely to get noticed by potential subscribers. And if your videos are getting more views and engagement, YouTube will promote your channel more in the algorithm, which will help you attract even more viewers.
Investing with the best YouTube video editing software benefit your business multi-dimensionally. It can save you time, help you make better videos, and ultimately help you grow your channel.
The bottom line
Video shooting, editing, and promoting it to the digital world are hot topics among content creators and product promoters. The techniques to shoot a quality-oriented video will evolve continuously as long as video content remains famous. The video editing software promises to make video editing tasks the easiest job. With ever-growing video making and editing trends, only those video editing software can survive the fierce competition that aims to transform along with the technology revolution. SubtitleBee is one of the AI-based caption-generating software that aspires to transform along with the evolution of technology. Hence, offering its customers with benefits of the latest features.
Add and translate your subtitles to more than 100 languages with high accuracy