video tutorials for social media
How to Make an Effective Product Demo Video That Will Skyrocket Conversions
Feb 22, 202227 mins read
Product demo videos are a surefire way to capture your viewers' attention and get them excited about whatever it is you're selling.
The goal of any demo video is to prove your product's value proposition by showcasing its key features in the best light possible. A good product demo will also show, rather than tell, your potential customers how they will benefit from using your product.
Did you know? 70% of B2B users do in-depth research on Google or other search engines before making the final decision to buy a product.
What makes them return to Google, again and again, to search for the perfect product? Mainly because the internet is full of information, yet filtering the right info can be tough.
This is where your demo video steps in to show just how much you know about your product and how it can solve their business problems.
In addition to that, a powerful demo video will boost customer engagement by increasing conversions on your site.
In this article, we'll show you how to create a demo video that will skyrocket your site's conversions.
What is a product demo video?
A product demo video is created to showcase your company's offering in action. These videos are often used by B2B marketers to present their products in the most favourable light possible.
Product demo videos can be compared to how you would demonstrate something in front of an audience, typically using PowerPoint slides or other presentation techniques. The goal is to show potential customers what your product can do for them when put into practice.
Additionally, these videos could serve as an introduction (or refresher) about what you do and how it all fits together, which is particularly helpful if you run a complex business. Demo videos should always be focused on telling a story that relates specifically to how your target audience will benefit from your product.
A demo video is sometimes called a sales video, a product video, or a product demonstration video. These are the different names of the same thing—a video that educates potential customers, or prospects, about your company and the value of your product.
Why should I use product demo videos?
Product demo videos are one of the most effective tools for SaaS and B2B marketers because they provide relevant information about a product to increase customer engagement. According to Forrester's research, "customers who watch web-based video tend to be more loyal and engaged."
It is also much easier to persuade customers with visual aids like demos than by reading words or listening to speech, especially when you need to present complex ideas in a short amount of time. This makes product demo videos perfect for social media distribution where short attention spans rule.
One of the most challenging parts of selling a product online is making sure potential customers clearly understand it. Especially in technology, business-to-business, and online industries, it can be challenging to explain the most attractive aspects of your product meaningfully.
The goal of a product demo video is to demonstrate how your offering works by providing a clear and concise explanation of its features. Often, product demo videos are used to explain how a particular feature works.
However, the best product demo videos also include information about how that feature affects the user's overall experience. In other words, what value does it bring to them? You don't want to focus your demo video solely on the features, but rather on how it can help your target audience achieve their goals.
Product demo videos can do wonders for both B2C and B2B companies, as they are excellent tools for customer engagement. These videos can improve your search engine rankings by increasing on-site time and user engagement.
Additionally, video content is highly engaging on social media channels like Facebook and YouTube. If done correctly, product demo videos can boost your business and brand awareness by efficiently communicating your value proposition.
Did you know? 66% of potential leads are generated every year with the help of product demo videos.
An actual product demo video amalgamates different product prospects that resolve problems and remove roadblocks by saving time and money. It is the video version of a product brochure or flyer that lays out all your products and their features as well as aid users to take immediate action.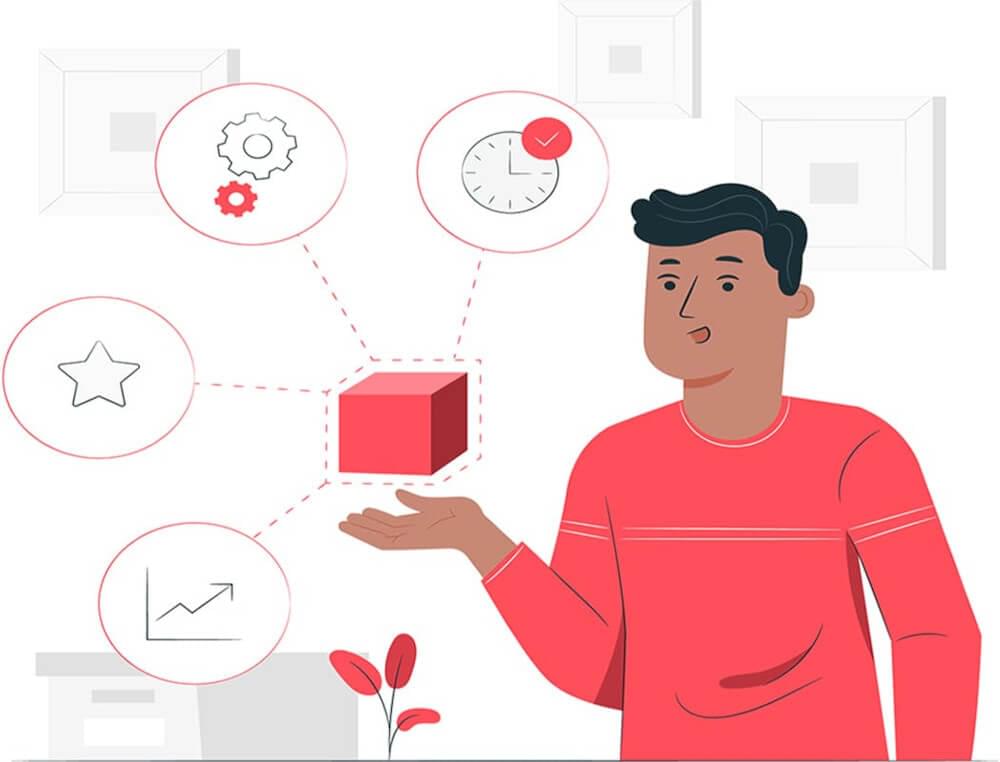 How is a product demo video different from your other business videos?
Product demo videos are markedly different from other business videos. These types of videos should not feel like advertisements because they tend to be too promotional and lacking in value for the end-user.
The best product demo videos are short, focused, informative, and to the point. They demonstrate how your product works without spending much time on features or functions. Instead, they focus on what customers can do with the product—what problems it solves and how it benefits them directly.
A compelling demo video will make viewers feel like they are experiencing the product first-hand, which is why it is essential to write a good script for your video.
You need to include all pertinent information about your offering in this short amount of time, so make sure you are concise with your language. Try adding subtitles and multiple translations to your videos to improve video accessibility and also expand global reach of your video content.
Remember…
A product demo video is not an introduction to your entire company—it's a brand video. A demo video is not an advertisement of your product—it's a product promotional video. A product promotional video isn't an explanation of features—it's a brief explanation of how your product works.
A demo video is not about you, it's about them!
Don't miss out on the opportunity to give potential customers a clear understanding of your product without requiring too much time or effort on their part. A well-made product demo video can help increase conversion rates and generate more qualified leads for your business.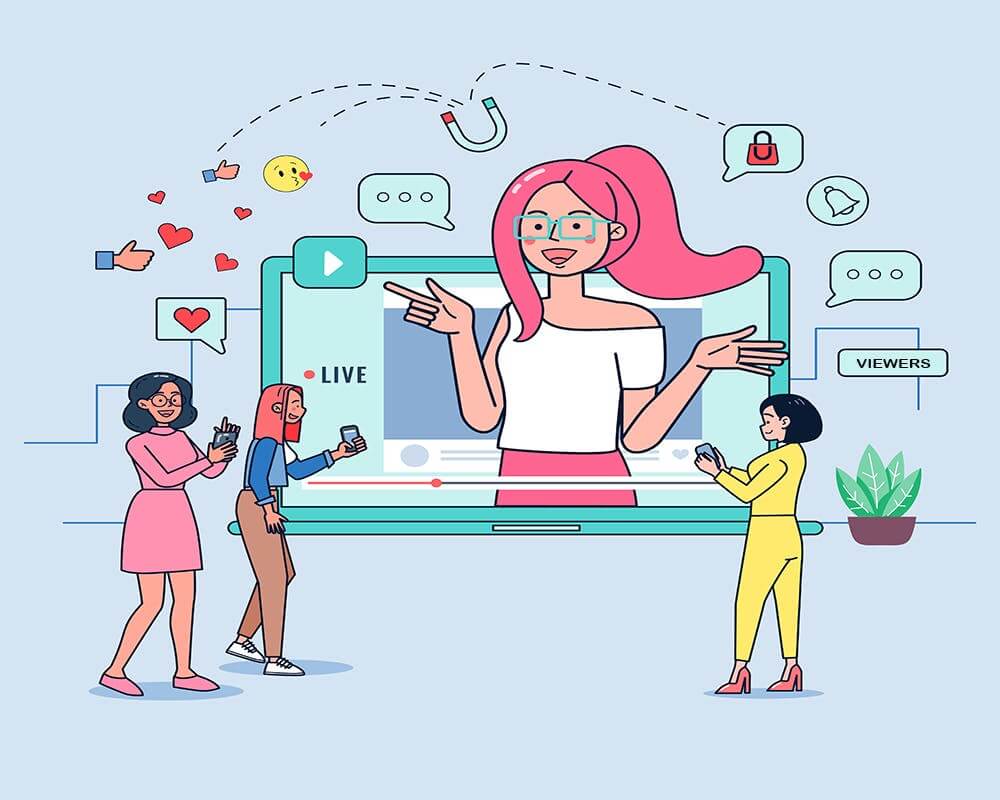 Why do you need product demo videos after all?
More and more marketers are using product demo videos to engage with their customers.
Trust is an essential factor when purchasing a new product or service. While a lot of retailers have beautiful websites, many lack the trust factor because they don't show how their products work in real life.
Product demo video are much more effective for building trust. They give more assurance to users who are on the fence of trying out your product. Also, it provides valuable information to viewers and their decision-making abilities.
A product demo video acts like a virtual user of your product wherein it can give a visual representation of how your product works. It answers the questions of users and leaves behind a positive impression on their minds.
Plus, we already know the ever-rising stats on video engagement on social media platforms— video content is thriving more now than ever.
Rationally speaking, the business world needs to consider the importance of video content and its radical shift, not just in content marketing but also in lead generation. It is 53 times easier to rank a video than any traditional form of content for digital marketing and search engine optimisation.
Moreover, video content will be one of the top investments of B2B businesses in 2022. 87% of business marketers reported that video marketing gave them positive ROI.
The question isn't, "should I make a product demo video for my products?", but rather, "how can I make a product demo video that leads to conversions?"
Crafting an engaging product demo must be done with the end-user in mind. A lack of specific information on how your offering can benefit them will only discourage users from learning more about you.
Remember… Product demo videos are not for business owners but users.
A product demo video should be used to help users make better decisions about the products they are interested in. This type of video is particularly effective when targeting B2B companies, as it can demonstrate how their products can help boost sales conversions.
Product demo videos should demonstrate the benefits of your product without focusing too much on the features. The best way to go about this is to highlight how your product will improve their workflows or otherwise save them time and effort.
A product demo video is also an excellent marketing tool for B2C businesses, as it can help reduce customer support queries and provide new ways for potential clients to learn about your products.
You can also create pilot video demos where you include product info and benefits as additional content to support a product launch. This can be a great way to increase initial traffic and interest in your product, leading to more conversions in the long run.
What product demo videos should contain?
How to make a product video? A well-made, informative demo video has a few key ingredients:
Narrative voiceover- A narrative voiceover explains the key ideas in your video. This helps viewers understand how to use your product, without making them feel like they're being lectured to.
Screen capture bullet points- A screen capture allows a user to see the product demo in action, showing how it works and what you can do with it. This is particularly useful for software demos, but these screen captures can also show users how different parts of your website work.
Live-action video or animation- A product demo video can be made using either live-action footage or animation. This will depend on the type of product demo you're creating and the message you want to get across to your viewers.
Short overview- While it's important to capture attention, you also need to be cognizant of how long people are willing to watch your video. Keep your product demo brief and to the point, without going into too much detail.
Types of demo videos that can be used for marketing
There are several types of demos videos businesses can create with the help pf AI-based tools at different budgets and needs that they have:
1. Screencast
It's one of the simplest of its kind. A screencast is creating a video by recording what happens on your computer screen. You can record everything, starting from the basic animation to the process of running software.
A screencast is especially helpful when you have a website that needs to be explained or a new app being launched. It is best to present software and apps instead of physical product demonstrations.
These demos offer walkthroughs of software and apps, demonstrating the product's best features, interface, and usability.
All you have to record is your screen. You can edit it later to improve its quality and add a voiceover. Because of their simple nature, screencast product video demos tend to suit lower budgets, making them cost-effective. Nevertheless, they can be less catchy and exciting than other demo videos.
2. Animated explainer video
Animated explainer videos are the most popular types of product demos. These animated videos are often based on storyboards and can be either 2D or 3D.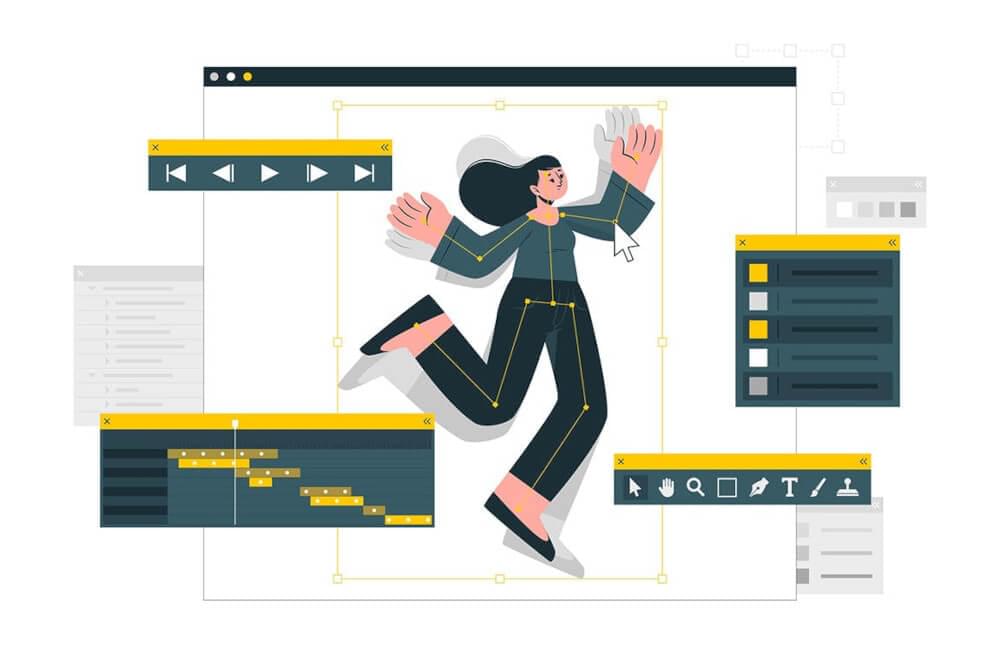 Animated explainer videos are great for visualising concepts and ideas, with many businesses using them to promote their products in a fun and engaging way.
These videos can be used for any business or product, even if they're generally not considered tech-based. They are often used to promote books, conferences, and even whole cities.
They are usually compact in length, but they can effectively capture your audience's attention and make a lasting impression. Although they are a bit expensive and can be time-consuming to produce, animated videos are extremely popular and can be used to introduce your product or service in a fun and engaging way.
Animated visuals are good in expression and can weigh in well with the emotions of the viewers. They can explain complex terms and concepts through metaphors, visuals, or even humour.
There are other demo product videos, such as whiteboard explainers videos. They are more of a classic form for physical products' demonstration. They use illustrations and text combined with voiceover.
3. Live-action video
Live-action product demo videos are high-end demo videos. They are most expensive and time-consuming because you need to hire actors and plan extensively between members to record a full-fledged demo for the product.
This kind of demo works best for physical products, but businesses or non-businesses can also use them for non-physical products. They don't have to be live demos. They are prerecorded with real people, places, props, and animations.
Live-action video product videos are high in production costs and can also be expensive to produce, depending on the video's length.
But despite their high price tag, live-action videos are highly effective in selling physical products to your targeted audience. These types of demo videos can help businesses and non-businesses in marketing their product in a fun and engaging way.
What makes a good product demo?
Designing a high converting product demo video doesn't mean "buy our product," but it instead means telling the users how it can remove their pain points, bottle-necks, and obstacles in their daily or business lives.
Choosing which type of video format you want to use is the first step towards creating a good product demo video. Live-action, for example, can give you more creative freedom when it comes to shooting your video. However, animation might be more useful if demonstrating how your product works is key to viewers understanding it better.
Here are the next steps to follow once you've decided on your video format.
1. Understand the specific goal of this video
For your video to be a success, you need to understand its purpose. Think about which of these three different types of product demo videos is best suited for your goal:
a) Introducing a product to the audience b) Convincing an audience about a specific point c) Entertaining an audience
A product demo video can be used to create brand awareness, promote an upcoming conference or event, sell a book or idea, etc. The main purpose of the video is to create awareness and draw in the right kind of audience.
2. Identify your target audience
Focus on the problem you're solving and how that ties in with your target audience's lifestyle.You need to make a list of your customers. According to their age, the language they understand, their desires, and their geographical location.
List down the kind of buyers who can buy your product, such as:
Business owners.
C-Suit class heads of marketing teams.
Managers.
Directors of sales and other stakeholders.
As a marketer, you need to discover the kind of language that your target audience uses and speak their language.
You also need to know how they perceive your brand, what kind of solutions you can offer to their daily problems, what kind of value you can provide.
Before the video shoot, sit with your team and write down the points that need to be covered. Write a draft of the script and fill in each section with content that appeals to your target audience. After you've finished writing the script, create a bullet list of all the points you want to cover in each section.
3. Know the product showcase video's purpose:
After you've understood your audience, think about what your product is and does. You need to give an introduction about your product, its features, and how it can benefit the users.
As stated earlier, think of which features are must-haves and which ones aren't. Here are some questions you need to answer:
Who's your target audience? What specific pain points and bottle-necks of the customers do you want to solve? What product features will be most appealing to your customers?
You need to answer these questions to make a successful product demo video.
4. Keep the solution (relatively) simple
Never use complex language to explain your product. Keep your language simple to identify the customer's problems and offer solutions.
Don't lose the attention of your viewers by explaining myriads of benefits i that can change their life; instead, focus on their problems and offer solutions. Try explaining the problems in a creative and precise way to answer their questions in a way they understand.
Show the product at work. Demonstrating your product's features is more effective than describing it.
Give examples of how customers use your product, what kind of results are expected of using your product, and how it benefits the users.
Keep your demonstrations short and snappy to engage the audience.
5. Decide tools vs. third-party agency. Who will be creating the product demo video?
You might have to decide whether you want a company or a freelancer to produce your demo video. Video companies might not be the best option if you want to keep the production and release costs low.
Freelancers might not come with experience in video marketing, but they're the best option if you want to control the production costs.
Remember, communication is the key to a successful video-making experience!
If you're doing it on your own, there are many softwares available that you can use to produce and edit a high-quality demo video. Choose the right one for you! This will depend on how much time and resources are at disposal.
Here are some examples of software to choose from:
SubtitleBee Best for adding subtitles and translations to your videos. It has more than 100 languages available for multi-translations to help your videos reach newer markets and wider audience. It also has a free 10-minute trial to test out the service.
Vidcoder- Great for converting videos to the right size and format. Supports all popular video formats; H.264, MPEG-4, etc.
Videoblocks- This allows you to search for free video clips/footage from a huge library of stock videos.
Camtasia- A powerful screen-capture and video editing software with many useful features like adding annotations to create clickable links in the video, inserting animated gifs, etc.
Animatron- It is the world's easiest tool for creating HTML5 animations; simple drag & drop interface lets you animate without having to learn code. It has no limitations on design and animation, and is free to use!
PowToon- Best for creating cartoons and fun educational videos. Use it to make high-quality animated tutorials.
You can use these tools to create simple videos with subtitles, translations, animations, transitions etc., all depending on your needs and the time you have at disposal.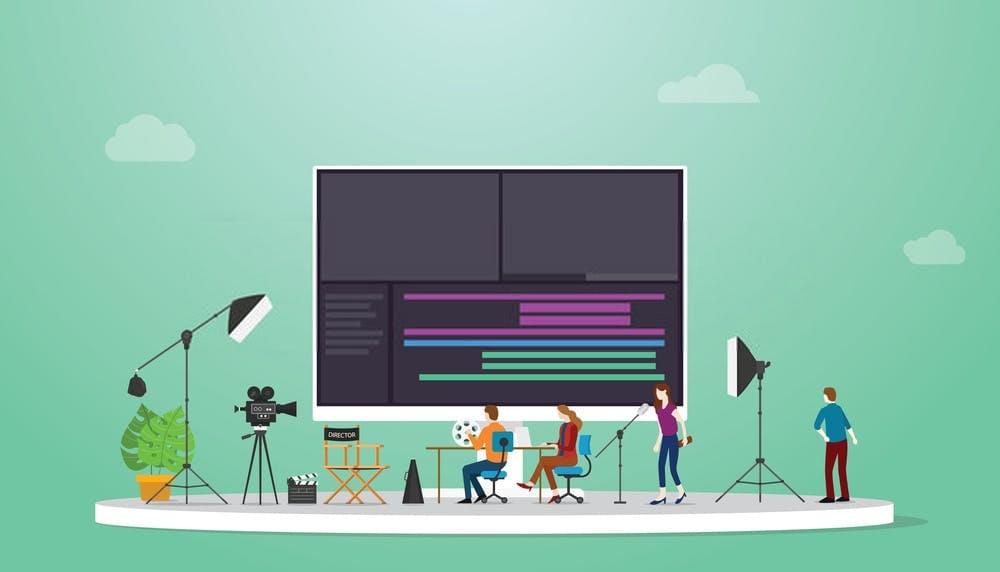 Creating a demo and marketing it worldwide will not cost you much. It will only require the right software and a little of your time. All you need to do is carefully plan how to deliver services to your consumers and let them know how your product can simplify their lives. Having done that, let's cross our fingers and wait for the overwhelming leads thrashing your thresholds.
6. Structure and stage the video with a clear CTA
Once you have all the strategies and tools ready to make your video, don't forget to plan the visuals that can grab the user's attention right away.
The first thing you need to do is create a storyboard. This will be the general framework of what you'll present in your video and what it would look like. Take note that only the most important scenes will make it into your final cut.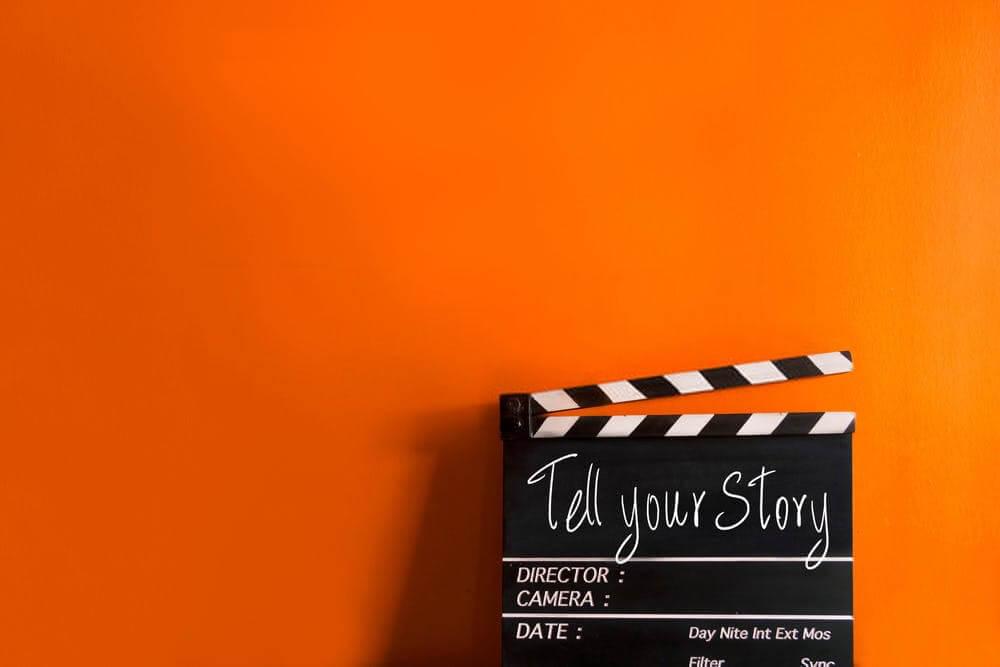 Task: Plan your camera movements and shots, as well as which background music to use.
Once you have the lines ready, it's time to create your video!
You can use Camtasia Studio for Mac or Camtasia for Windows. They are great at recording screen captures and adding a voice-over for each scene in your video.
Remember, all your hard work can go in vain if you lack CTAs. You need to make sure that there is a clear call to action at the end of your video.
Adding clickable annotations on specific points in the video will direct them to further content on your website. This can help you provide more information about your product and increase conversions.
Task: Add a voice-over and clickable annotations to your video.
The most important part of creating any demo is editing it. Make sure to show the highlights and omit parts that can make you sound like you're not confident in what you're saying (also avoid technical difficulties like coughing or stammering).
7. Monitor your demo video's analytics
It's time to check how your video is working for you. You can do that by checking its viewership, geographical distribution, and engagement statistics.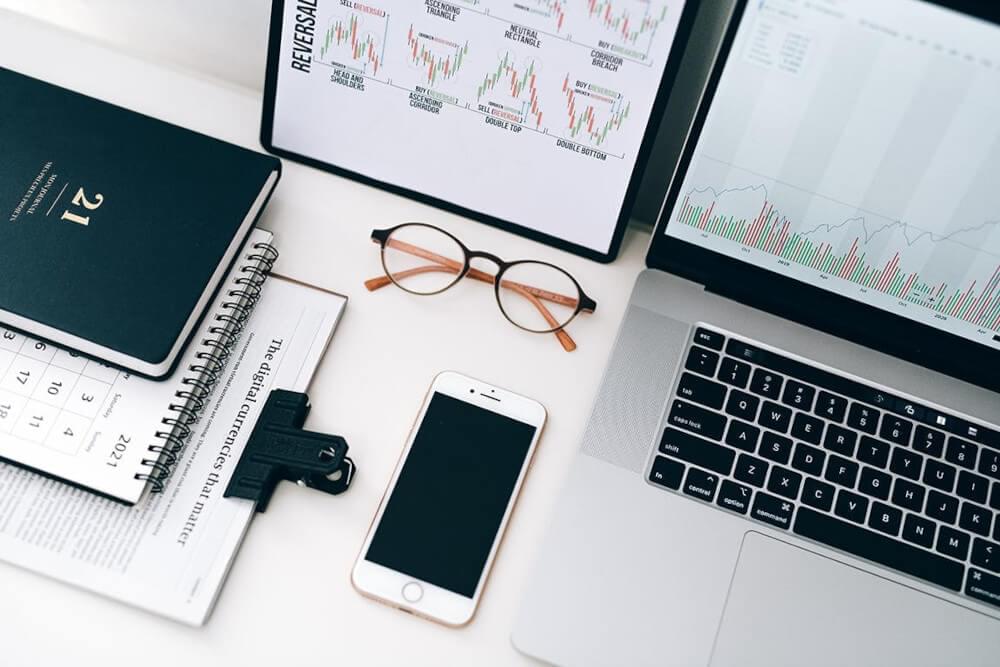 Monitor the analytics of your demo video. For example, you can see where your most engaged users are coming from and also the page bounce rate to analyse if your demo video is converting well.
Your product demo videos can be used to attract new leads, increase email signups, and boost conversions. It's all up to you how you utilise these tools to give people a glimpse of what your products are capable of doing.
These analytics will help you shoot more engaging videos with more precision and care in the future.
Remember, the success behind the conversion is intelligent analytics and in-depth research into user behaviour.
8. Promote your demo video
Now that you know how to create your video, it's time for the best part of all. Promote your product demo video on Facebook, Youtube, Pinterest, etc. Buy ad placements where your target market is more likely to see them.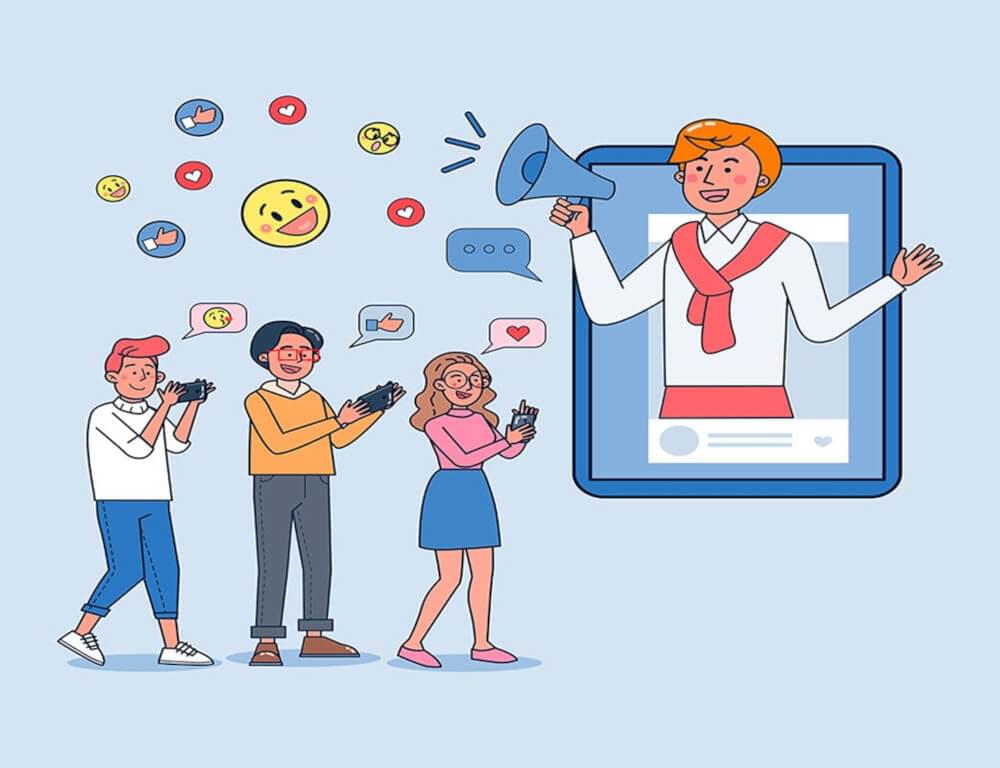 Pay attention to who is watching your video and what they're doing. You can even conduct surveys to find out what your demo video needs improvement on.
Marketing your demo is still a hard nut to crack, but it's not impossible to make an excellent conversion. Digital marketing techniques and social media handles are strong suits to promote your product.
You have the liberty to use your creativity at every length to promote your products. It's all up to you how you can appeal to your audience. Promoting your product in this manner will help you generate more leads and drive sales in the long run.
Conclusion
Your demo video is not just a marketing tool, it's also a way for potential customers to see what you do. So make sure to create demo videos that are informative, entertaining, and interactive to maximise your conversions.
It's time to start planning for what you'll present in your demo video. Make sure to take advantage of everything mentioned above to help you work better with marketing tools.
Add and translate your subtitles to more than 100 languages with high accuracy