video tutorials for social
Emergence & Success Of Social Media Video Marketing
Oct 26, 202010 mins read
The rise of social media over traditional marketing has been recognized by almost all marketers worldwide. The internet age has given access to more people using these platforms to become more known and productive. Of all the strategies that can be arranged inside social media, the video ad is the most sought after, especially for large business firms that gradually allocate budget. Of course, small businesses are also directing to this approach, even those online sellers and startups. Social media advertising effort is nonetheless worth the move.
Basically, when we talk about video marketing, we are referring to a catchy story and the overall aesthetics that can impact the eyes of the targeted audience. If that's the case, it's very easy, but wrong. This blog post will tackle the most important elements and guide to becoming a master of social media using video marketing.
Before we tackled more profoundly, we need to learn first how social media started and what had made it evolve into the best marketing channel. Knowing the history of something you are interested in is a great tool to understand how to use it effectively.
The History Of Social Media
When talking about social networks' history, it may appear a bit far-fetched since they resemble a comparatively new phenomenon. However, the evolution of social networks in the last few decades has been such that they have transformed the 21st century's lifestyle.
Social media's evolution has been fueled by the human desire to communicate and progress in digital technology. It is a line about building and sustaining personal connections at scale.
There is no absolute confirmation about the exact year in which we can talk about the beginning of social network implementation. But, it can be noted that social tools, with the features that we know today, began to emerge in the 90s. However, the first signs of social networks go back to previous years. Below is an infographic timelining social media evolution: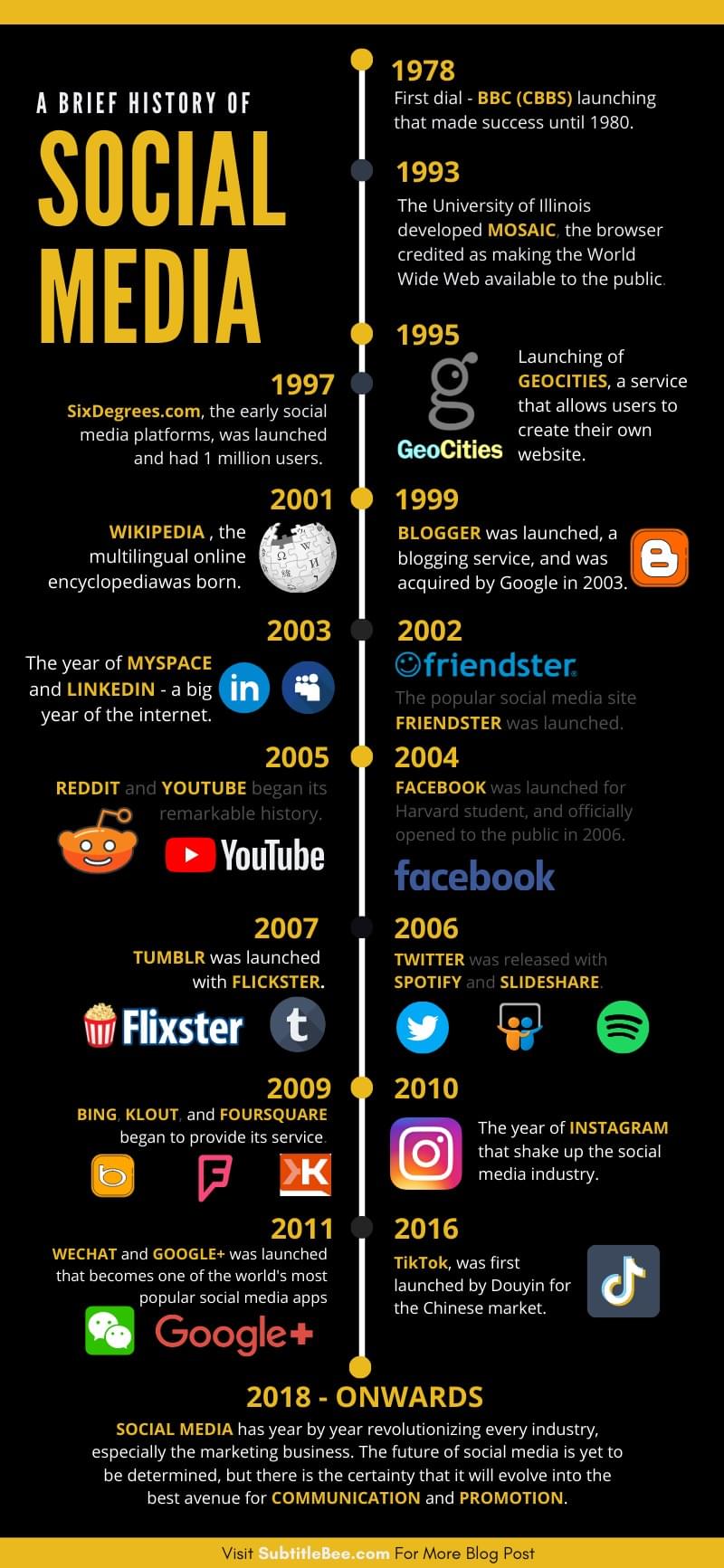 Continuous Trend Of Digital Video Advertising
Video advertising become one of the most popular methods to influence online audiences. Experts consider video advertising will rule the next decade, which implies that now is an excellent time for marketing specialists to study more about it and examine how it could develop their reach and overall success with campaigns.
Although marketing with videos is growing in popularity, it doesn't deliver a guaranteed victory for marketers. An Irish study showed 60% of respondents thought too much advertising was associated with on-demand video platforms. Also, 35% responded they became disappointed with those ads because they blocked them from viewing their aspired content.
Seasoned marketers understand they must stay on top of new advancements to learn what audiences require and demand. Here are important trends to follow.
Video Ads Are Not Necessarily Short
YouTube is considered as one of the first platforms to extend six-second ads. Since 2015, the most popular video ad length is 30 seconds. This data insinuates that people are willing to pay attention for a little longer when it comes to video.
Mobile Users Watch Longer Content
Research shows smartphone users are more prone to watch longer video ads than those lasting only six seconds. Once they've seen for six seconds, 72% of users stay to engage. Additionally, they're dedicated to the video compared to those desktop users.
However, watching drops pointedly after 22 seconds. This conclusion recommends marketers producing video ads for mobile should be attentive to length based on the kind of traffic they want to bring.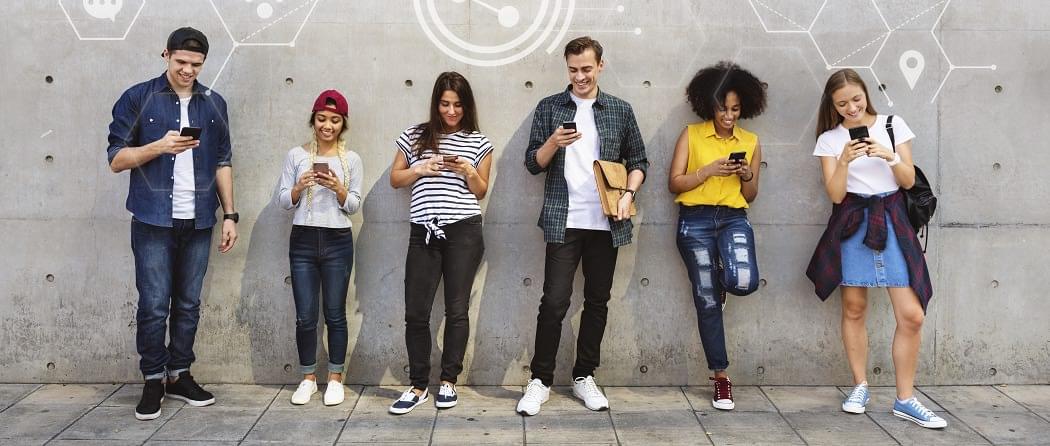 Video Ad Spend Is Growing
A study published in April 2019 verifies digital video ad budget allocations are up 25% year over year. The increase is more valuable in particular businesses. In media and entertainment, video-based ad spending grew by 75% since 2018.
Advertisers require to be informed of these changes, particularly if their companies give signs of pending budget cuts. Skipping about video ads could make them befall back competitors.
Animation Is Becoming More Popular
The purpose of each video advertising campaign is to keep the viewer interested. Companies can achieve magic by using animation in their ads. Additions like cartoons blended with real-life footage and motion-tracked graphics can make the content lively, relevant, and fun.
Animation provides marketers more choices for designing different types of video ads, some of which may be complicated or impossible otherwise. As experts proceed to study audience inclinations, they'll likely apprehend approaches animation technology can make content more captivating.
Types Of Social Media Video Content
Informational videos
This type of video content can accommodate any topic. It would be best if you create your archive with videos on a variety of relevant topics. Deliver them unique, innovative, or insightful. When adding video to your social media, focus on content likely to be shared, making it worth the viewer's time.
Informational videos usually may reflect dull or dry if they aren't presented enticingly. Your content should be attractive to the viewer and inspire the viewer to aspire to share it.
User-generated videos
User-generated content is swiftly becoming an excellent and simple way to captivate an audience. You can encourage your users to generate videos and include your hashtags into the upload to provide them more exposure.
User-generated content is a fantastic technique to develop an audience because users are more likely to share the content they build. Seeing the user-generated content is also a unique way to obtain a feel for your viewers' personalities and what they're fascinated in.
When inquiring about user-generated videos, the most critical features are interacting directly with and acknowledging your audience. Your users get an effort to create content for you, which should be properly rewarded. Appreciate the best content, share all the content, and return attribution to all the users. Support users to share content they like even if it is not their own and ensure you track your hashtags.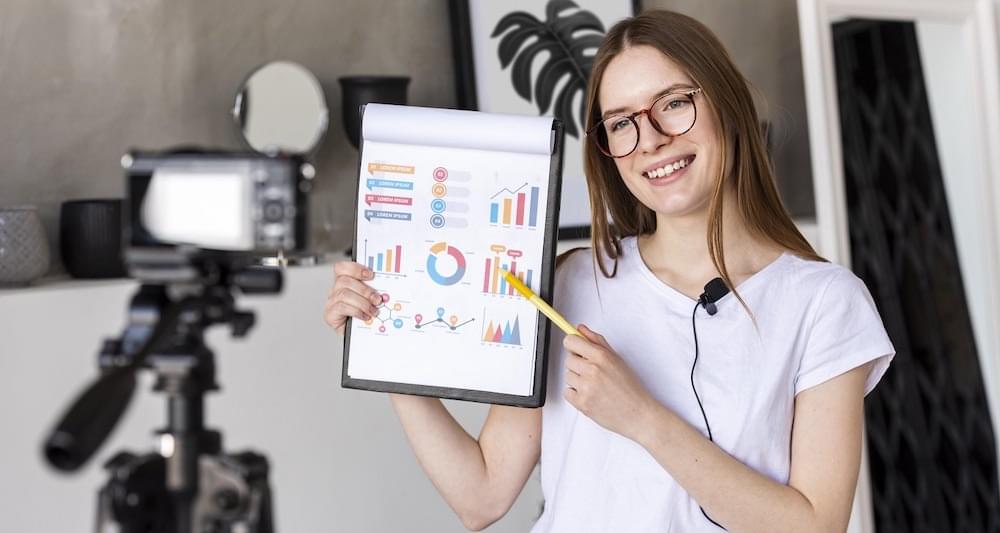 Behind the scenes videos
Taking your fans behind the scenes will provide them a more in-depth glimpse into your brand and build transparency with your audience. These videos serve to be unpolished and support build trust more authenticity than deeply produced content. Behind the scenes videos are a greeted division from the curated and meticulously designed aesthetics on Instagram and other social media platforms.
Behind-the-scenes videos are an exceptional way to make your company and your team more pleasant. Highlight day-to-day operations in your offices, your production processes, and more. Interview employees or speak with your best customers. These pieces are intended to supply prospective customers with a more reliable idea of how your business works and who you are.
This type of video is meant to develop trust and brand identity. When followers communicate with brands online, they may not have a strong understanding of their identity. It isn't easy to present the brand personality in just a few characters on a screen.
Tutorial Videos
Tutorial videos have mass attraction and are among the most commonly shared on social media. The videos can associate with your products and services or be more broad topics related to your audience and business.
This type of video requires to be clear, informative, and enjoyable. It needs to be long enough to explain every step and short enough to be appealing. The most critical information requires appearing in the first few minutes, while the total video shouldn't be longer than a few minutes.
Live Videos
Live videos produce some of the highest reaches among any other kind of video. Facebook Live sessions typically take ten times more comments than regular videos. People also view Live videos for up to three times longer than they usually do to a pre-recorded video.
Facebook has been actively prioritizing live video content for the last few years and will likely continue to do so. Practice live videos to explain follower FAQ's, announced an event you are handling, or create a new product or feature demo.
Summary
Our previous blog posts have several discussions concerning tips and guides to be successful with video marketing, especially targeting social media platforms. Among those blogs are "The Best Practices For A Successful Video Marketing" and "Social Media Video Tools In 2020". We aim to make people realize the importance of video to every marketing campaign and the positive outcome it provides to industries when implemented the right way.
Social media marketing videos are not just engaging content but also on delivering your message to your targeted audience - understandable and clear. In order to make this possible, every video should have accurate subtitles that go along with the video speakers. These efforts make the audience from all over the world know your video's real purpose if you are selling or just informing. By using tools like SubtitleBee, you can automatically generate subtitles easily and efficiently.
Add and translate your subtitles to more than 100 languages with high accuracy