video tutorials for social media
8 Great Ways to Improve Podcast Accessibility
Jan 26, 202218 mins read
Podcast accessibility refers to the design of the podcast itself with consideration for how it may be enjoyed by someone who is blind or visually impaired, has trouble hearing, or requires some other type of assistive technology in order for them to access or enjoy content.
Ultimately podcast accessibility is about putting podcast content out there for the world rather than a select audience.
Why podcast accessibility is important?
Podcasting continues to evolve as audio content and voice technology is creating more value and empowering the world of content. The reason behind its big hit admiration is the accessibility of audio technology, best listening experience and its capability to create content in cheaper ways.
There are over 2,000,000 podcast with more than 48 million episodes as of April 2021. With audio technology becoming the next big thing, generating audio content has become easier for all in entertainment, news, webinars, audio blogs and ebooks.
For business and marketing, in particular, podcasting plays a major role in branding, building trust, and engaging a large audience. Not only that, podcasts are also becoming the voice of the people. Overall podcast accessibility plays an important role to make podcast accessible to all.
But, podcast accessibility is not only about making podcast easy to listen for everyone but it's more than that. It's about building a relationship with customer who are blind or has other disabilities. It's creating content that can help spread awareness and helping others to be aware about podcasting technology.
By having podcast transcript available on your website, it will improve search engine rankings because you are providing additional content for Google to read through. This means your podcast will rank higher which ultimately leads to more listeners finding you easier online.
Here are eight best practices creators should consider to improve podcast accessibility!
1. Have a web accessibility podcast
Your website is the face of your business; therefore, making them accessible from the content point of view is very much important if you want to make your business survive during pandemic and endemic.
Your website is one of the digital platforms where you can promote your podcast. Therefore, you can put out all important episodes on the front page of your website to been listened out first and your important business message reaches out to the right audience.
Moreover, you can follow the following steps to boost the web accessibility of podcasts.
Add on pop up forms
You can use pop-ups alerts to subscribe for a new episode sign-up. So your listeners can pick up the latest podcast episodes from the screen alerts.
Create the pop-ups in a creative way that your listeners don't find it offensive. They play a significant role in web accessibility podcasts to be more prominent and easy to find.
Use prominent headings for podcast accessibility
Organize headers in a way that is navigable and your listeners find it easy to grab on the latest podcast episode. Even if you are promoting podcasts on a dedicated separate landing page, headers make them easy to find. Headers play a prominent role to highlight web accessibility podcasts.
Plan your headers in a way that appears most promising on your website. According to the research, headers play an important role to influence your readers.
Don't place a few headers and don't over-place them on your website-maintain the beauty of equally and aesthetically placed headers
Use descriptive anchor link text.
It is a direct way to promote action by using a specific name, you can make your listeners click on the call-to-action button and find the latest episode.
Anchor link text plays a significant role in boosting web accessibility podcasts and helps your podcasts index better on search engines. Search engines crawl through the web pages with the help of these anchor texts.
Anchor link text is the clickable text that directly takes listeners to the page where all podcasts are placed.
This text is usually in unique colors or underlined and both. You can use catchy lines to influence your readers to press these links without feeling being insecure.
2. Try adding an accessible media player
A good media player makes a podcast listening experience more enjoyable and accessible.
As the listener doesn't face difficulty in navigation media player controls.
It has clear labels or buttons that are controlled by the player to play, pause, and skip for 30 seconds and reverse for 10 seconds etc.
It has the ability to control via keyboard.
It offers easy customization for auto-play and non-auto-play mode.
Suppose you don't ensure accessible media player as a key component of your podcast website. In that case, your listeners mainly find your podcast inaccessible and probably will hesitate to hit listening button of any podcast at your website.
3. Transcribe podcast audio to text
Transcription is the process of converting speech to text through a method called speech to text. It can be used when podcasting in order to ensure podcast accessibility for the blind and visually impaired.
To create podcast transcripts, you will need a transcriptionist or a virtual assistant who can follow your podcast script. A great way to transcribe podcast audio to text is by recording it on a high-quality digital recorder and then listening back with headphones while also being able to check how the transcript is coming along. This will ensure that there aren't any mistakes or errors made during transcription.
Another great, fast option is to make use of an automated transcript generator that can help transcribe podcast audio to text in minutes. Some podcast transcript generators cantranscribe text in more than 100 languages and help with widening your audience reach.
In order to ensure podcast accessibility, creators should provide their own captions on all podcast videos hosted by YouTube as well as uploading an additional transcription of podcast audio.
This works best if you have a clear voice and speak slowly and clearly without too many colloquialisms or regional accents that may confuse the automatic captioning system.
Creating podcast transcripts yourself isn't always easy. Transcripts are the text version of your podcast voice. You can attach these transcripts on your podcast website or add them in the description box for each episode you upload on shows' RSS feed.
If you transcribe podcast audio to text, it can not only help make your content more accessible but also rank higher on Google.
When a podcast has a transcript available, it's more likely to be heard by those who may not have the best hearing abilities. iTunes podcast directories also allow podcast providers to provide an excerpt or summary of each podcast which is read out on their directory pages.
Moreover, transcriptions of your podcast are the best way to repurpose your video content. It is another way to make your content accessible to your audience who don't want to listen to the entire episode and just want to skim through to the transcription and get the gist of the message you posted in the video episode.
Instead of typing back-and-forth to word-to-word, you can use the transcription generation tool to automatically convert audio into text. AI and intelligent automation base software can convert the bulk of audio content into transcription in a matter of minutes.
Podcast transcripts are the most direct way to provide podcast accessibility. Transcribe podcast audio to text for all of your episodes so that it can easily be enjoyed by all those audiences who are blind or have low vision, trouble hearing, or require some other assistive technology in order to read podcast content.
When done right podcast transcriptions can also improve Search Engine Optimization (SEO) and increase rankings for relevant keywords.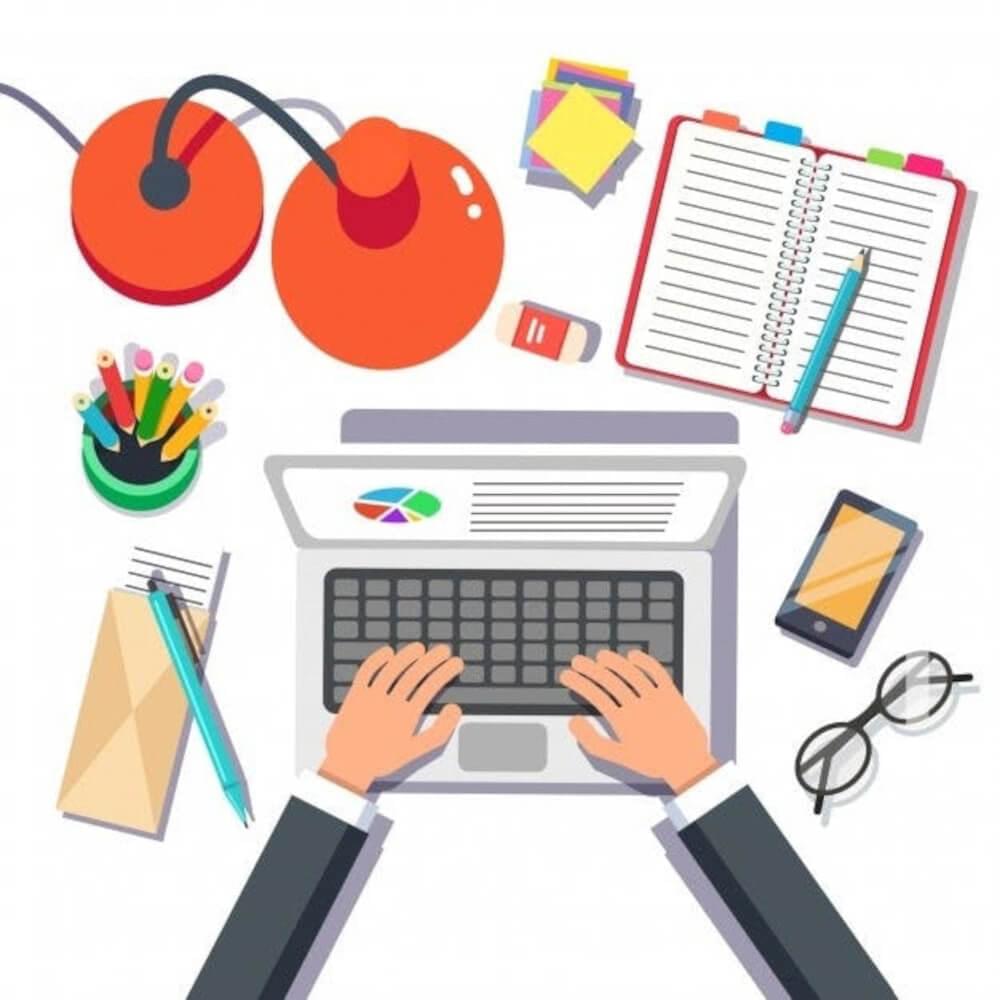 4. Try repurposing podcast into other content forms
Repurposing podcast audio into transcripts allows you to recreate the content of your podcast in other forms. Podcast transcriptions give you more options to create different types of content, such as video or blog posts that are made up entirely of transcription.
Repurposing video and transcriptions is usually a go-to hack for content creators and can be a great way of reusing podcast transcripts while incorporating podcast accessibility at the same time.
Here are some ideas for repurposing that you can use with podcast transcripts:
Blogs posts: when you create transcripts for each episode, you can use these posts as the basis when creating blog posts.
Videos: not all your audience might want to watch a long video and would prefer to watch a short clip or read text instead. You can add subtitles for videos so that people who are deaf and hard of hearing can enjoy them too. Videos with captions become more accessible in general and therefore perform better on major social media platforms such as Facebook and YouTube.
Print: print transcripts in book form or in an eBook format. Podcast transcript writing is not just restricted to books but it can be incorporated into magazines too!
The beauty of audio content is how seamlessly you can repurpose content in other forms to market it on different platforms.
For instance, you can repurpose podcast scripts and make a video out of it for your YouTube channel. Moreover, you can convert podcast content into promotional posts to be used on social media handles.
Repurposing the content doesn't require much effort as it seems, but it can extract bundles of value for your business with more outreach and return of investment.
Regardless of how you repurpose your content, it is always important to add captions to your podcast videos. It will become accessible to situations where to audio content is not possible for those people who cannot maintain a focus for audio content and prefer to look at screens and read from subtitles.
Last but not least you can not only use these transcripts for blog posts but also infographics.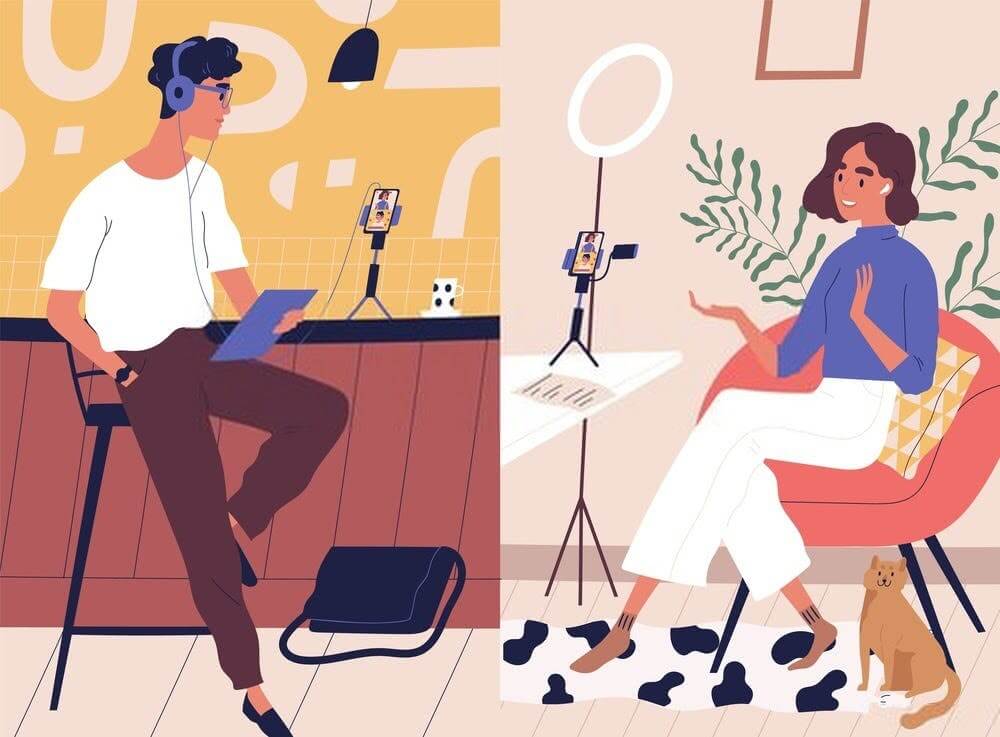 5. Try using an alternative method of communication
If someone isn't able to access the audio track itself, you may want to consider producing a video version of your podcast that includes explanations of the topics being discussed. You can take this even further by including visual enhancements such as images or graphics related to the text, and interviews with experts on a particular subject.
6. Captioned Ads
Ensure that any ads included in your podcast are also captioned or transcribed so that users who need this additional information can access it easily and without needing to ask for help.
It's also a good idea to avoid having lengthy conversations about products you're selling, as these may be difficult for viewers to keep track of while they're trying to read subtitles simultaneously.
7. Offer a crystal clear recording of audio content.
Background noise, echo, or interference from other devices can be frustrating when it comes to listening to a podcast, especially if the volume is low and these distractions are competing for your attention. Be sure to test your equipment before recording a show, and limit any unnecessary background noise in order to make it easier for people who may be struggling with comprehension.
Bad content audio quality can instantly kill the impression of your podcast listeners, which is why every podcaster should ensure that they're giving their listeners a great experience each and every time.
8. Employ accessible marketing
Once the podcast is ready as per the standards of podcast accessibility, it would reach out to a wider potential audience. Using the right podcasting marketing strategy and the right skills, you can increase both its accessibility and reachability.
Try amplifying them to different social media platforms with images that creatively speak out your brand story.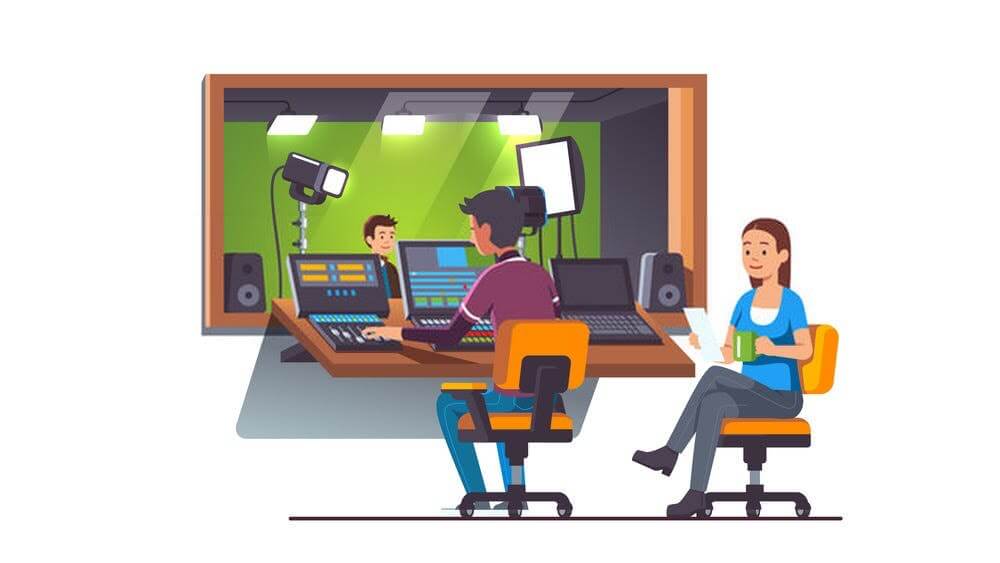 Repurpose Podcasts in SEO Blog Posts
Converting podcasts into SEO blogs can promote your podcasts in a better way. Podcast carries valuable information, and why not convert that information into blog posts for the audience who are avid readers.
It's the target of content marketing team to create unique and creative content that adds value to the lives of the audience as well as your business. The same goes for the podcast marketing strategy, which mainly focuses on bringing value to users' lives in the most creative and seamless way possible.
Why you should convert podcast into blog posts?
If your podcast carries an important interview, that can help your business and audience. It is wise to repurpose it on several digital platforms. Repurposing can bring you a multidimensional boost to your branding strategy, as it brings traffic from different platforms.
Landing page/Sales Page Copy
The chatty tone used in videos can take a different prospect for your website visitors if you convert podcast into catchy web copy. The important business message in your podcasts can be reproduced on your landing page to take branding to next level.
A good web copy is about story telling. So recreate your video stories into beautiful catchy web copies.
Online readers have different expectations. Therefore design your web copy in a way that enhance their reading experience.
Snippet/Teaser on Social Media
Pick out the beefy content from your podcasts and redesign it for social media handles in a way that engages your audience to give a complete listening to the podcasts.
Podcasts that are capable of offering a creative edge and transforming people's lives in one or another way around- get a higher conversion rate. Running these podcast' snippets and posters on social media is the wise move to maximize their value.
Infographics
Infographics are one of the creative ways for international branding and for engaging a global audience.
Prototyping a creative story into infographics is an easy job if it's based on the important information extracted out of the video.
Ebook
eBooks put a great impression on your audience and they will keep referring to your website if they find good ideas from your content. The creation of an eBook can be a hectic thing if you have to create from scratch. You can build out its outlines from podcasts.
Newsletters
Sending out emails is never going to be old. Send out your big hit podcasts to your subscribers once in a while. Or you can send them newsletters with the invitation to join their webinars, podcasts, and new launch of business podcasts that can help them in their personal or business matters.
Key takeaways
One of the best thing about the podcast is that it gives a creative edge to content strategy and a strategic edge to business growth.
Generating a quality podcast that is capable of answering the needs of listeners is still a challenge but converting them into text and spread it out at different social media platforms doesn't remain a roadblock anymore.
Audio technology is perfecting the underlying errors day by day. This means audio technology carries the potential to become next big hit medium for content strategists and marketers. Its also means audio content can work better than others.
Watch out to the latest trends, developments and potentials of audio technology that can help automate your business process and marketing strategies. Despite the technology doing most of the legwork, a good listening experience demands some work on your part, most notably in crafting the foundation for audio-friendly content.
This is a developing industry and the proliferation of smart speakers along with different types of digital audio like podcast streaming music and audio news and articles have opened the doors for everyone looking to maximize their content while keeping it highly relevant and cost-friendly. Audio technology is raising the bar on user expectations. Its slowly becoming a must-have feature and may stay at top of new development and opportunities.
Add and translate your subtitles to more than 100 languages with high accuracy