benefits of subtitles in video
Spanish Transcription: The Key to Connecting with a Massive Audience
Feb 9, 202214 mins read
Spanish transcription services can be an excellent way for businesses to tap into the global Spanish-speaking market. With over 400 million Spanish speakers, it is easy to see how Latin America could be a gold mine for any business looking into new markets.
Spanish transcription services can help businesses broaden their horizons and connect with a massive new audience by providing accurate and quality translations. So why not consider using them to help your business grow?
When you need to transcribe recordings in Spanish, think of the many ways companies can use transcripts in Spanish and their translations/subtitles to grow their business for international markets.
Deciphering the language and making it easier on both ends - translating documents or messages, so they're understood across borders; while also connecting with native speakers from all over the world.
What is Spanish transcription, and how does it work?
Spanish transcription involves recording Spanish audio and writing it out in text format. Some services can include both transcripts and captions. Transcripts in Spanish offer a written version for people who do not speak the language, while captions provide a said transcript synchronised with the video or audio clips.
In the last few years, there has been an increase in demand for Spanish transcriptions. This rising demand is due to more people consuming Latin American media content and needing to understand what they're watching or listening to when subtitled into their native languages.
It has increased the need among broadcasters, publishers, film producers, advertising agencies, and even businesses looking to expand their global reach into the Spanish language markets.
Moreover, business owners often find it necessary to communicate with those who speak Spanish. Spanish transcription services can help bridge that communication gap by turning the spoken language into written text.
This service can be beneficial for businesses in various ways, from increasing efficiency when working with Spanish-speaking clients to simply gaining a better understanding of the language. No matter your reasons, finding an exemplary Spanish transcription service is essential for ensuring quality results.
Benefits of having transcripts in Spanish for businesses and individuals
Those marketing their products or services to Spanish speakers can now reach out and connect with their target audiences with translations and transcriptions. Other valuable ways that Spanish transcription services can help your business:
Spanish transcription services are also available for other languages, offering a versatile way to bridge language barriers and make communication much easier at the individual and corporate levels.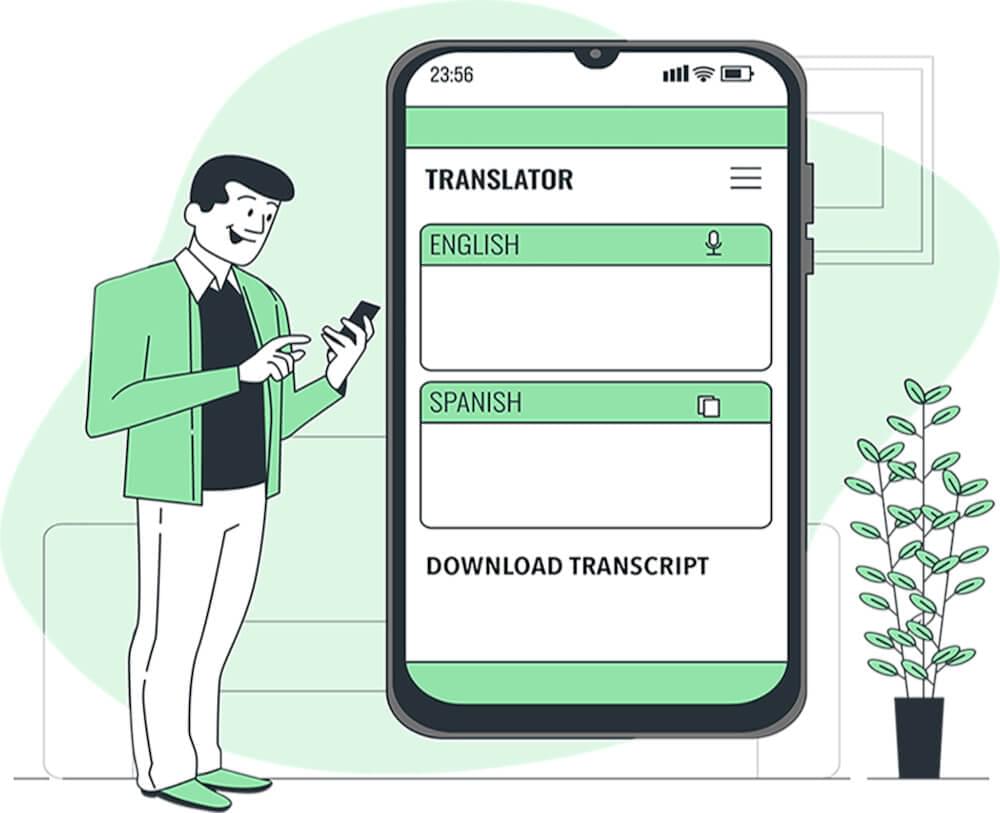 It can help foreign language learners who need additional support or practice with the Spanish language. And even businesses that need to connect with their Spanish-speaking clientele.
An example is customer service, where it would be difficult or even impossible for someone who speaks English to communicate with customers who speak French or Italian. It can lead to missed opportunities and misunderstandings, undoubtedly creating problems down the line.
All because businesses could not find a better way to communicate efficiently with all clients. It's easy to imagine how this could affect their bottom line if they cannot properly serve their customers.
It is even more critical for businesses to have access to quality Spanish transcription and translation services in this day and age when international trade with Latin America has been increasing rapidly.
So it's truly a win-win situation: You can connect better with a variety of new potential customers while also improving your business' efficiency.
How to get the best Spanish transcription services for your business
Finding professional Spanish transcription services can be a challenge, especially since not all companies are reliable or provide quality results.
Fortunately, through research and knowing what to look for, you should have no problem finding the right service provider. The key is in understanding what makes each company worth working with so you know which one offers the best value for your money when it comes to getting quality transcripts in Spanish.
Here are some tips on how to choose the best transcription service for your needs:
Make sure you understand what you exactly require from a translation or transcript service before approaching any of them.
- Type - Ensure that your chosen service offers transcriptions or captions in multiple languages to improve reach and efficiency. Transcription and captioning services should be available in formats such as .wav, .mp3, or .wav files to ensure compatibility across all platforms.
- Set a budget - Estimate your budget to determine the best fit for your project needs and requirements so you can narrow down your list of potential providers beforehand.
- Get samples - Request samples from each company to compare their quality and the type of service they offer. This way, you'll know right away which one is worth paying for and which one you require. Many services include free trials as well.
- Ask for references – Try looking through the past work done by each company and finding out more information about their other clients, and getting in touch with them for reference requests from satisfied customers.
- Editing Requests – Some transcription services may also offer endless revisions as part of their packages, which can be a bonus depending on what you need. Choose an automation tool for your transcripts in Spanish that provides an editing dashboard for making any revisions on your own.
- Automated vs. Manual Transcription - Get a contract when going for manual transcriptions. Unlike automation tools, manual transcriptions made at a lower fee will not include any editing or revision services as they are done entirely by real people who take the time to listen to your audio files and type out what they hear as best as possible (hence why there is always room for error).
- For those types of requests, make sure you get a contract that outlines all the details, including payment terms, revisions, and deadlines.
- Ensure that your chosen provider offers all the features and services you want for your business and has a legal contract in place with each client to protect both parties. Some automation tools that transcribe audio to text also provide multiple features, including subtitles and translations in their packages, making everything more efficient.
- Keep in mind that a better option may be to go for a service that provides a combination of tools and documents the entire process to avoid going to different companies for subtitles, translations, and transcripts.
Spanish transcription services are here to stay, and they're getting better than ever before with quality results that can bring value to any individual or company owner who decides to invest in them.
Types of Spanish transcription services
As audio and video content becomes more prevalent, the demand for several transcription services increases. While most types of transcription apply to languages other than Spanish, the market is incredibly ripe with opportunities related to Spanish language due to the sheer volume of videos created in this language.
The simplest way to think about different types of Spanish transcription is by grouping them into two categories: those that focus on general information and those that provide additional details related to specific industries. A third category—legal transcripts—is also relevant but deserves its discussion due to its unique requirements.
General Transcription Services - Spanish speech to text
General transcriptions primarily refer to text documents containing all or most elements contained within an audio or video source. This content includes the spoken words themselves and supplemental information such as speaker identification, background noise, and non-verbal sounds.
General transcription services are primarily used for business settings, including market research, media developments, and public communication.
For example, a company may use a general transcription to record focus group sessions or customer interviews so that they can review them from an outside perspective later.
In addition to being incredibly useful for companies wishing to assess their own communications efforts, transcripts also prove beneficial when attempting to understand competitors better.
It is often possible to gain insight into new product development efforts or marketing initiatives by watching how these processes are shown via video or audio sources within one's competitor's organisation.
Legal Transcription Services
Legal professionals and the public use legal transcription services to prepare for court hearings, meetings, depositions, or trial proceedings.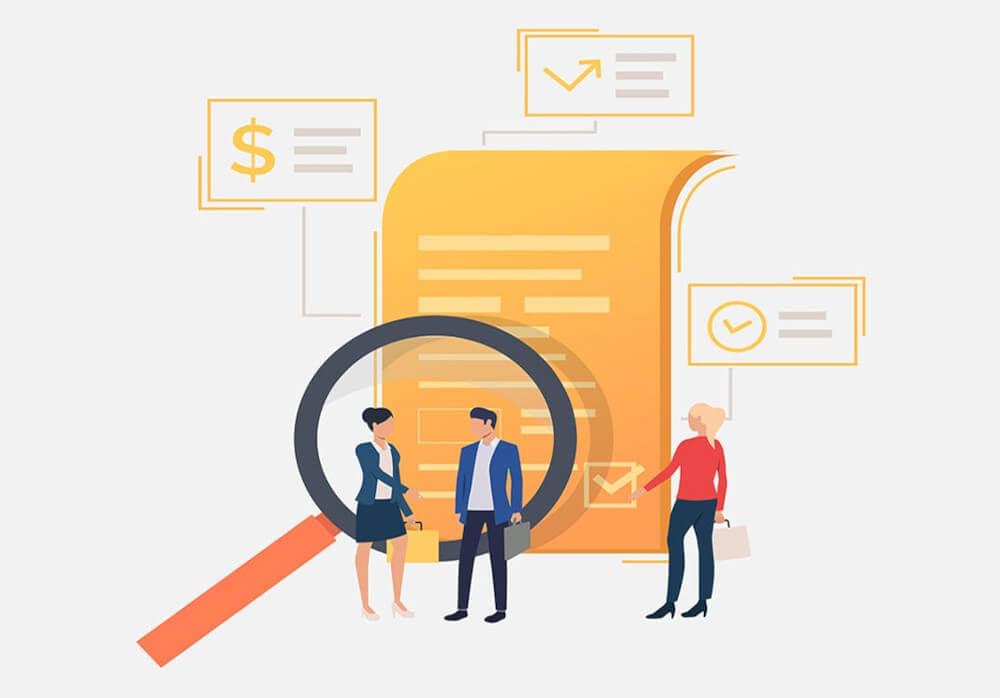 Legal documents require particular formatting standards to ensure everything is documented correctly so that transcripts represent a complete and accurate record of statements made during legal proceedings.
The unique legal transcription requirements mean that not all Spanish language transcription companies provide this type of service. Before working with any company, it's essential to take some time to learn about their background and credentials as it relates to Spanish transcriptions.
It will help you save time by choosing only those companies with previous experience dealing with these types of documents.
Industry-Specific Spanish Transcription Services
Industry-specific transcription services refer to creating text documents containing everything contained within an audio or video source except for spoken words themselves. This type of transcript is typically used by those in specific fields such as marketing, engineering, finance, manufacturing, and others.
Industry-specific transcription services are particularly relevant to businesses involved with media development, such as advertising agencies and public relations firms.
They can also be helpful to individuals who want a better idea of what is being said during conference calls or other types of internal meetings held at their own companies.
Industry-specific transcripts can offer a wealth of helpful information for several different reasons, including ensuring compliance with the law and achieving faster production rates by allowing professionals to skip right over spoken content they already know.
Some industry-specific transcription services also include translating Spanish audio or video recordings into English. This type of transcript is specifically helpful to those whose first language is English but who need to produce Spanish-language materials as part of their work with companies based in Latin America or elsewhere around the world.
In addition, some transcription companies offer the ability to translate video and audio clips containing spoken words from one language into another and provide general and industry-specific transcriptions simultaneously.
In this case, both the native speaker and non-native speaker may be able to read a document simultaneously without having to rely on someone else's interpretation of what was said.
Spanish Language Transcription Services
No matter your background or reason for needing transcripts in Spanish, many different companies can provide the service you require.
These organisations typically offer free samples or free trials in the case of automation tools to allow potential clients to assess the quality before placing an order. The free trial and samples are your way of ensuring that the particular service avoids making any transcription and translation mistakes while ensuring accuracy when generating your transcripts in Spanish.
Once you have selected a company with which you would like to do business, it's essential to make sure they understand your specific needs before accepting their services.
It will help ensure your satisfaction and eliminate unexpected delays or additional expenses due to misunderstandings between everyone involved in the project.
Conclusion
Transcription is helpful for companies wishing to monitor communications made by competitors and provides an excellent tool for improving internal processes and increasing production rates across all media channels.
The industry itself has exploded over the past decade, especially in countries where the majority population speaks Spanish as their primary language.
There are hundreds of companies focused on producing transcripts in Spanish, but it's essential to do your homework before hiring one because not all of them provide accurate services that will meet your unique needs and interests.
There are unique challenges associated with transcribing audio and video containing Spanish language dialogue, but many companies are focused on producing high-quality work that can produce concrete results.
Add and translate your subtitles to more than 100 languages with high accuracy