benefits of subtitles in video
Language Learning Strategies: The Importance of Translation in Education
Apr 28, 202218 mins read
In the education system, the importance of translation cannot be underestimated. Students need to be able to communicate in the language they are learning to understand the concepts they are being taught. Education translation services can help bridge the communication gap between students and teachers, and also ensure that all learning materials are accurately translated.
Many different language learning strategies can be used in the classroom, but one of the most important is translation. Translation can help students to better understand the material they are studying, and it can also be used as a tool for assessment. When used correctly, translation can be an invaluable asset to the education system.
The importance of translation
Translation plays an important role in the education system, as it enables language learners to improve their understanding of a new language. This is particularly true for those who are learning a second or third language. Translation can also help learners to better understand the culture and history of a new country.
eLearning has been shown to be a useful tool in language learning. With the use of online resources and interactive tools, students can actively participate in their own learning process. However, some learners may find it difficult to utilize these important strategies without professional assistance.
One key strategy for language learners is translation. This involves using a dictionary or other resource to look up unfamiliar words or phrases, and then using that information to better understand the language and content studied. Additionally, translation can help learners understand country-specific cultural norms, historical context, social customs, and more.
To maximize the benefits and utilize the importance of translation in language learning effectively, educators and learners need to work together to identify meaningful tasks and activities that require this skill. The industry has already started to hasten at the turn of the millennium as organizations began to adopt it as an integral part of employee training strategies and to transform the educational system far beyond the traditional schooling system.
But does this growth mean educational content has become accessible to everyone? eLearning is still grappling with the challenges of making educational content accessible to everyone, including people with disabilities. One of the major challenges to the eLearning industry is to make accessible content that is available in different languages. The cultural milieu of all people needs to be taken into account to design language learning strategies and make educational content more engaging and effective for learners.
Adding subtitles to different languages can greatly make a difference in terms of the accessibility of content in any region of the world. AI-based subtitle generating tools are a great help to educators to maintain the accuracy of multilingual content. With the help of these tools, teachers, and content creators can create translations into 120 different languages in a matter of a few minutes.
Adding subtitles and translations attached to all online lecturers wouldn't have been possible without the help of subtitle generation tools. These tools are developed to help teachers and content creators who create content daily and have to send it out too. It's a great help instead of taking third-person help that could require weeks to generate subtitles and translations, or doing it manually, which would take a few hours. It may require editing as manual subtitle generation is usually error-prone.
Going beyond saving time, effort, and money, making content accessible to people from different cultures, native languages, and geographical locations possible with subtitle generation tools.
Why multilingual lectures or content is so necessary in today's times?
eLearning is based on either online, remote or recorded lectures that are created to go beyond the traditional classroom setup where only one language is used as the teaching medium. It also encourages the importance of translation to spread content into different regions using multiple languages. Instructional videos or eLearning courses are not the same without the inclusion of subtitles or translations as they can lose their meaning and context.
There are different reasons why online lectures need to be translated:
To make the educational content accessible to people from all over the world who might not understand the language used in the lecture.
It helps learners understand the concepts better as they can follow along with the text and images.
If a person is interested in learning a new language, they can use the subtitles to improve their understanding and pronunciation skills.
In some cases, people might want to learn about a certain culture or history but don't have the time to attend traditional classes. With the help of online lectures, they can get access to this information in the language they prefer.
Overall, the importance of translation cannot be understated when it comes to language learning and the effective dissemination of knowledge. Whether you are a teacher, content creator, or student, the use of tools like subtitle generation can play an important role in improving the accessibility and quality of eLearning content.
Developing learning language strategies to design multilingual content is to make it more relatable to the right audience or learners in question. Due to this, teachers or online course content creators who aim to engage international students or audiences can seek automated translation services or subtitle generation tools to avoid many technical and accuracy-oriented problems in translations.
The importance of translations of content also means accessibility and targeting a wider audience by fulfilling their learning needs online.
The importance of translation—how do translation generating tools help professionals develop multilingual content in one go?
With advanced technology backing up everything, it has become possible to generate a bulk of translations in 100+ different languages and that also guarantees 99% accuracy with just the help of a single click. Hence designing language learning strategies for online classes has become matter of a drag-and-drop task.
Generating translations into multiple languages is not as easy as it sounds when we say, "get it translated by using some tools."
All languages have a different set of principles, grammar rules, cultural phrases, or idioms—require much more intelligence than we can expect from an ordinary translation tool or third-party person expert who may not be an expert in many languages.
Here comes the role of smart AI-based tools to pick different colloquial, cultural phrases, and grammatical differences. Let's see how AI-based translation generation tools maintain the accuracy of other languages.
✅ Identifying local idioms and colloquialisms.
✅ Modifying examples and anecdotes to be more culturally relevant.
✅ Substituting names of people and locations to sound more familiar.
✅ Converting currency and units of measurement to local standards.
✅ Providing support for special characters and languages that read right-to-left.
✅ Adapting or creating a glossary for a specific domain.
✅ The Importance of Translation services in eLearning.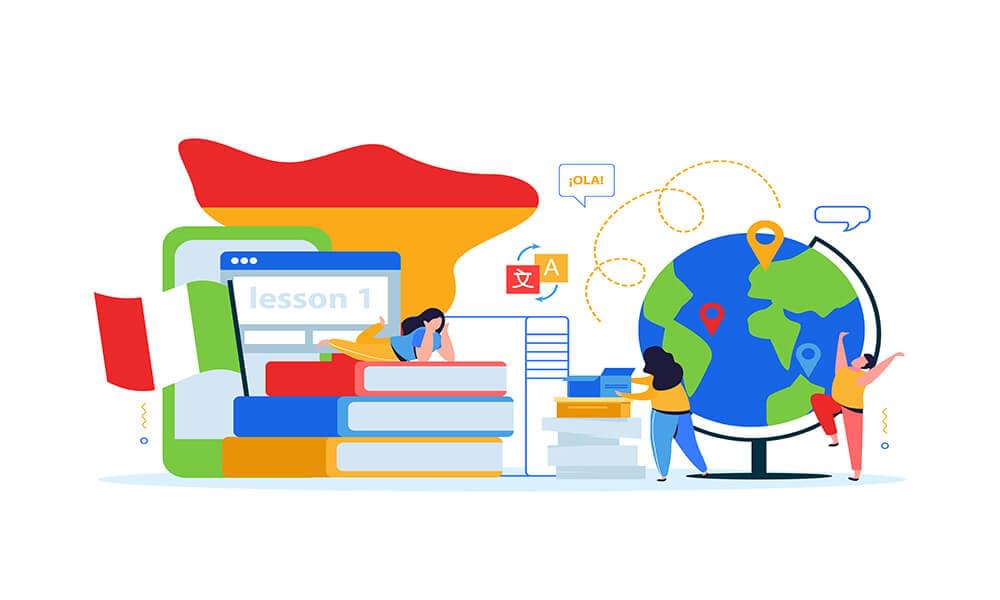 Even though attending school is gradually becoming possible, eLearning still hosts a great potential to become profitable today and in the coming future. The Global News Wire gathered information that in 2020, the eLearning industry was estimated at $250.8 billion, and it's expected to cross over to $457.8 billion by 2026.
Both China and Germany have started to invest more in the eLearning industry, and due to this investing in hosting multilingual remote classes and curricula to attract international students.
The importance of translation also reflects the significance of transmitting knowledge to everyone. Moreover, adding translated subtitles to online, remote or recorded lectures can also help students who face difficulty in understanding the speech of the speaker or to people who find it easier to understand the lessons by reading it from subtitles, and its a great help for people suffering from hearing disabilities.
The multilingual learning content is an excellent source, therefore, it must be well-crafted and geared toward communicating the knowledgeable deliverables as clearly and comprehensively as possible. Giving close attention to the precision of the language used in learning content enhances the learning experience at all stages of the learning journey. It makes sure that the goals of the learning content are well met.
Let's look at the multiple pros of making multilingual content for online, remote classes, or recorded lectures summed up in five major points: engagement, learning, accuracy, consistency, and accessibility.
9 ways professional translation tools are making learning language strategies seamless
By enlisting a couple of significant reasons, an intelligent translation generating tool can transform your remote classes into more immersive and impactful for multicultural and multilingual learners.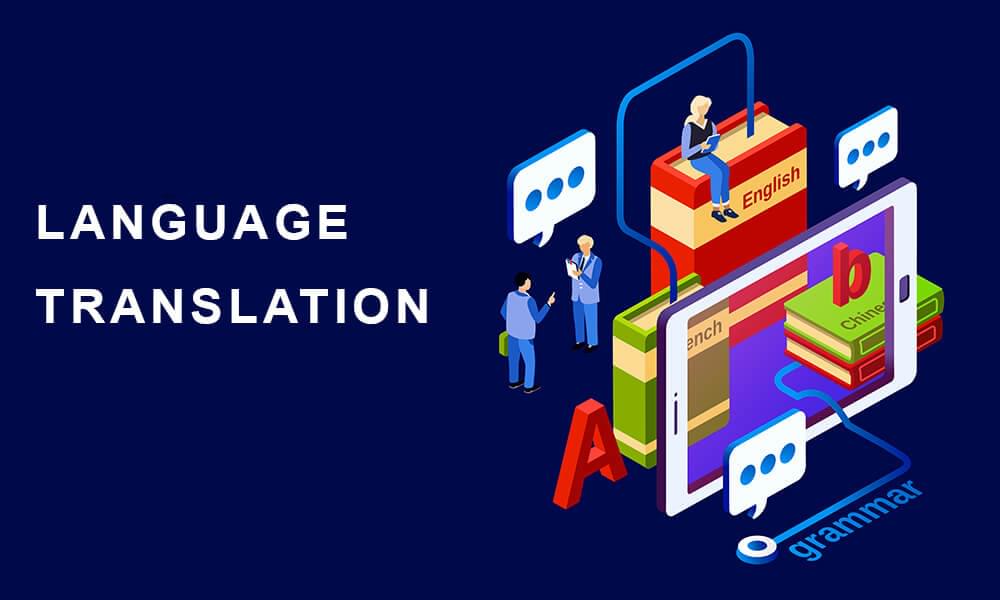 1. Fosters better engagement
In 2018, LMS provider LearnUpon reported that over 200 organizations began to use eLearning platforms as their language learning strategy. The results were clear—71% of their respondents stated that their biggest challenge was engagement.
Several factors ensure engagement, and language plays a significant role overall. Making unique and well-crafted content doesn't guarantee higher engagement from people who speak different languages. Conversely, poorly-translated content is frustrating and likely to turn off learners.
By going further and making the content more relevant and purposeful, learners show more interest in the lessons.
2. Facilitates effective learning
The importance of translating language reflects upon the targeted audience, and with multilingual content, it becomes seamless to improve learning outcomes. Translation tools can help remove roadblocks in understanding the lesson by attaching translation transcripts, using speech-to-text tools to generate synthetic audio translations that speak directly with the audience to make them know the same meanings more organically, instead of being bound to the original text's literal sense.
3. Ensures consistent results
More excellent learning experiences lead to better performances. Therefore a one-size-fits-all approach to learning isn't effective, especially when understanding language.
Language learning strategies that include translating lessons the maximized understanding level leads to maximized outcomes.
4. Accessibility, accessibility, and accessibility!!!
Broadly speaking, the translated content can reach more people worldwide. As the world becomes increasingly global, digital, and connected, more new opportunities for learning continue to rise day by day. More accessibility and more learning lead to more positive outcomes.
5. A holistic approach to the importance of translation and language
Translating content needs a comprehensive and holistic approach to managing and modifying content. Here are some of the significant factors that content creators need to keep while preparing lessons.
6. Environment support
AI-based translation tools are aware of the technical aspects of different languages; They are fully developed with in-depth knowledge of various languages. Therefore they are considered intelligent enough to maintain the gaps in multiple languages.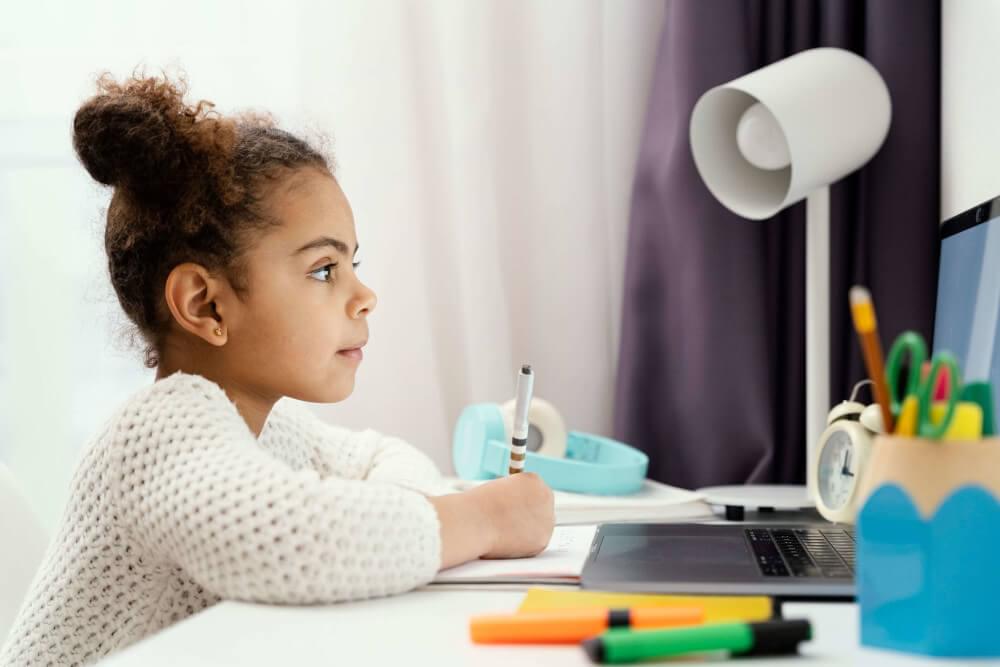 7. Cultural awareness.
Learning materials are often full of cultural references to get better engagement. It may not sound easier for multilingual online classes. It may look like depriving students who belong to different cultures. Tweaking content for cultural fit is thus significant to maintaining these resources' quality.
8. Project objectives.
Ultimately, this project aims to educate learners in the most transparent, most effective way possible. Translation services will have to keep this objective in mind for every decision they make in modifying the content.
9. High level of engagement
Showing interest in studies and online lectures is all about learning and committing to learning experiences at the emotional level. The real challenge was during the pandemic when uncertainty and competition surrounded students with anxiety and depression affecting their personal and educational lives.
During online learning sessions, students sometimes feel unattended and emotionally disengaged. It's a subtle art done by teachers to engage their students, so they don't feel discouraged and unprepared for the practical and professional world.
The students need to be aware of the importance of learning and competition, preparing them for the unseen future. The institutions must offer substantial help in the form of certified trainers and subject matter experts, encouraging students to use learning tools such as forums and webinars.
The third dimension is the behavioral level that involves students' engagement to test their ability to submit the assignments on time and their learning aptitude on various platforms and social forums. It simply consists in examining learning activities and their outcomes.
Nevertheless, being able to complete tests and assignments is not the same as applying new knowledge. The students can still be inactive, disengaged, and not learn new things. Therefore, the behavioral engagement level is felt as like lowest level of engagement.
From these behavioral dimensions, it could be said that designing excellent content materials and language learning strategies cannot be sufficed is not sufficient if it doesn't have tools and platforms that enhance the learning experience and boosts engagement level.
The Language Learning Strategies to Engage Learners
Some language learning strategies apply to enhance students' engagement levels.
a. Well-Structured Content
Well-Structured content usually begins with expanding learning objectives and types of assessment, but you can modify content material to optimize the engagement. There are some valuable leads on making the eLearning content materials more engaging.
Use short and catchy phrases to start the lesson.
Use titles, subtitles, and interesting captions to help students focus on the lesson's core.
Use of motivational sayings and analogies to emphasize the critical points in the class.
Use of stories that can emotionally connect with the students and assist them in connecting with the content.
The insertion of touches of humor, jokes, cartoons, and audio in the e-modules.
The content materials should be relevant to the students' needs.
b. Incorporating Visual Experiences
Visuals highly assist students in boosting their learning experiences. Visuals, photos, illustrations, videos, charts, or animated GIFs engage the students and make the learning experience more grasping. Nevertheless, selecting the correct visuals will decide how involved they are in learning. Plus, adding subtitles and translation to videos can further help those students with cognitive disabilities as well.
c. Establishing Purposeful Interactions
Exchanges influence student engagement, particularly at the emotional level. They enable students to experience more actively and create a sense of association and commitment with their learning experiences. To set up healthy communications, there are many language learning strategies and platforms to ease the process. Interactive quizzes, thought-process sessions, case studies, group discussions, and discussion sessions using media.
d. Employing Games
Gamification or game-based learning plays a significant role in enhancing student engagement. It adds a significant element of fun and entertainment, making learning more engaging. Game-based learning comprises traditional game elements such as points and levels, in which each class provides a challenge based on the learning goal.
The students have to effectively overcome to earn some reward points from one level to another. The students will feel intrigued and will actively participate in groups, give feedback, make decisions, and engage with the learning content.
e. Sink or Swim Together
Engaging students takes observation, research, content modification, techniques, and language learning strategies. The combination of exciting and relevant learning materials, meaningful communications, and proper use of smart learning tools would boost the students' engagement and sense of attachment with progress and future prospects. Nevertheless, it takes time to develop the students' engagement level.
Closing insights:
Today's evolutions in eLearning are an exciting frontier that will only continue to expand as its demand increases. We will most likely see more multilingual content from eLearning and online classes platforms through translations and language learning strategies. Acquiring knowledge is vital to living through this increasingly complex world, and we need to find solutions that ensure nobody is left behind.
Add and translate your subtitles to more than 100 languages with high accuracy