video tutorials for social media
The Ultimate Guide to Branded Video Content Strategy in 2022
Jun 3, 202221 mins read
If you are looking for a branded video content strategy that most successful businesses swear by then, you are not alone. 79% of video content creators or digital marketers who are not using video content plan are planning to make a robust video strategy in 2022. And the rest of the 99% who are already using video content is planning to use it more. A robust and well-structured content marketing video is needed in every other field to educate, train, engage, generate real-time leads, and to retain customers.
The idea of promoting business and products through video content is not new. What is new is how you can upgrade your video content on every platform and channel.
So what do you think about your branded video content strategy?
With technology going crazy with advancements in software, tools, and tech products—video production is getting more cost-effective and more accessible to accomplish than ever. Even you can shoot 4K or HDR videos with a smartphone. But between video marketing strategy, equipment, and editing software, anything can go wrong if you are not careful.
When it comes to product marketing strategy through video content, you need to know where you at planning, shooting, editing, and how do you plan to promote your products on digital platforms.
If you are interested in content marketing video master plan that could help you in 2022 and beyond, keep reading to learn everything you need to know about video marketing strategy and video editing tips.
Why do you need a branded video content strategy in 2022?
Video content is one of the seamless and engaging ways to promote our services' products or services with increased engagement and conversions. It makes it easier to educate your consumers, help them with timely solutions in the most engaging way and influence them to make final buying decisions.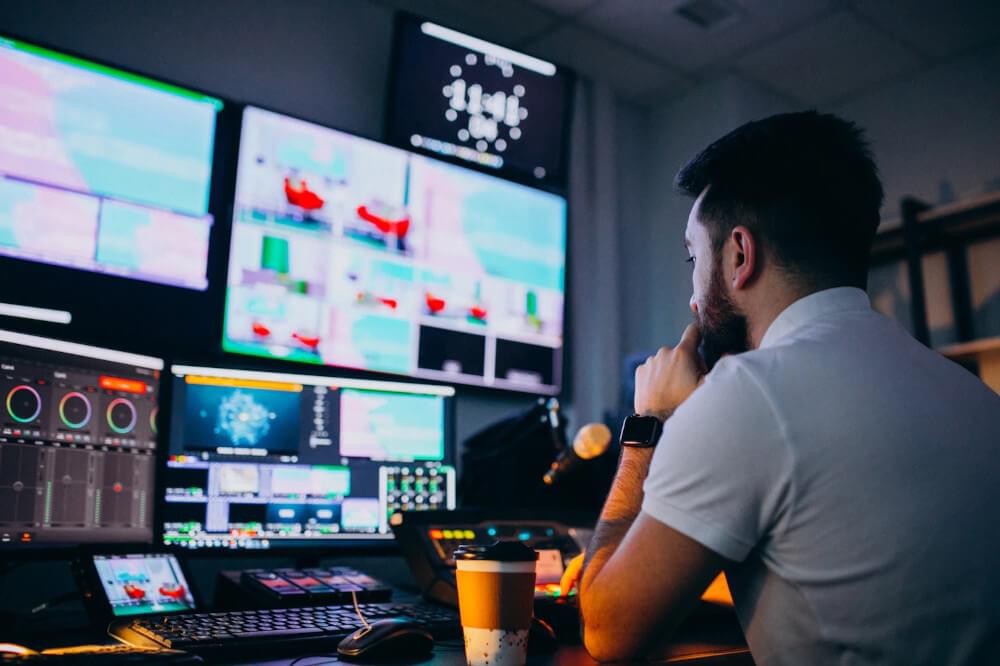 Branded video content creation started in 2005 with the launch of YouTube. And there were different formats introduced on this platform after Google repurchased YouTube in 2009. As creating video quality became easier, it became more popular with marketers. But this is not the sole reason why video content is the dominant form of communication today.
First, the rise of smartphone technology made watching videos more accessible and more seamless. The pandemic hit boosted online media consumption by 215% in the US alone. Fast forward to 2022, the viewers are spending an average of 19 hours a week watching videos online. Therefore, ignoring the production of video content is no longer an option for businessmen and marketers. Even if they don't start shooting branded video content today, they will likely have fewer chances of survival in upcoming years with the growing and fierce competition.
Branded video content encourages social shares, eventually leading to more conversions
Content is the 2nd most popular content and probably the next big hit on social media for increasing engagement and conversions. Social media platforms have always been about video content creation. Therefore, Instagram and Facebook are following their suit. Even the media that don't offer video content uploads are looking to emphasize the value of videos. Such as;
Video tweets on Twitter get 10X more engagement.
70% of social media marketers prefer to use videos on LinkedIn in 2022.
Even on Pinterest, a billion videos are watched in a day.
Video content strategy for real-time outreach, conversions, and sales
Digital marketers believe that 30% of outreach can improve if we use video content. They also see a visible boost if we add videos on websites, increasing page quality and visitors' time spent on landing pages. Branded video content helps to improve leads by 83% and improve customer acquisition costs by 60%.
Every business relishes the multiple benefits such as more transformed ways to do business; more revolutionized ways of how sales teams can connect with prospects and convert them, and how service delivery teams can support and satisfy the customer. In a nutshell, branded video content is beneficial throughout the entire business promotion process and brand awareness.
Branded video content can be a seamless way for buyers to get the information to make users' final buying decisions easier. The innovative metrics and analytics also show that authentic video content can increase engagement and prioritize the most valuable leads.
More mobile users lead to more consumption of branded video content
The incredible rise of mobile users is the reason behind the crazy popularity of video content. Statista studies show that 77% of mobile users watch videos online through their smart devices. Facebook has observed that 1.5 X more users watch online videos on Facebook every day with more mobile users.
Building trust and educating users
There are three categories in terms of branded video content people like to watch. 91.9% of users want to watch any video content, while 31.3% want to see technical stuff, and another 29.8% want to see the video content that educates them about different things.
When it comes to branded video content for business, marketing teams, sales teams, and service teams they have ample of choices such as making videos on, on-boarding, knowledge-based videos, product demos, team meetup videos, customer support video calls, user stories, and many more to personalize customer support experience.
How to create a video content strategy?
Branded video content strategy is affordable for any business of any size, team, and budget. Once you know your goals, all you need is a solid video marketing strategy.
Planning, shooting, or editing video are part of a video marketing strategy, but making important decisions over the video content creation process could help you achieve business purposes and bring more engagement and real-time conversion.
Without a crystal clear goal set by the team, they will find themselves in a whirlwind of re-shooting, re-framing and re-editing videos. It's just a waste of a lot of precious time, effort, and money and endangering the brand name.
1. Know your target audience and how they spend time on your website
Finding your target audience, what's their desires and how they spend their time on your landing pages and social media handles. The foremost important question before you begin anything. It's also a very tricky and challenging part is to discover your target audience and how to engage them.
Based on the necessity and importance of this phase, the advanced technology is working on generating AI-based and automation-powered tools to discover the target audience for you. The intelligent metrics discover what people you need to sell your products to, how you can offer them timely solutions, and how to help them make final buying decisions.
After knowing your target audience, you can make user-focused and personalize video content. After achieving a strong buyer persona, start creating helpful content for them. Make sure you update your personas to include the most relevant video content and knowledge-based information for them.
2. Make important video-based business promotion decisions with stakeholders
There are essential players when it comes to making video content. Therefore, you need to ensure all these players are aligned and on the same page where you are creating a business promotion strategy.
There are typically a lot of players when making a video. How can you ensure they're all aligned?
Create a questionnaire using Google Forms or Survey Monkey and pass it along to the stakeholders of the project. This way, you can ask the same questions of everyone and keep their responses in one place.
At this stage, it's important to agree on a clear set of goals. Is your video marketing to increase brand awareness? Sell more event tickets? Launch a new product? What do you want your audience to do after watching the video?
3. Set a timeline and budget for your video
The best shot that works for branded video content marketing is keeping it short and quick and involves the creative edge that speaks volumes about your business. Its perfect condition is when it involves fewer tools and a less time-consuming process. It makes it easier to decide on a reasonable budget for video content promotion. The goal should be to create content capable of converting a maximum audience that requires a minimum budget and time.
Create a clear and transparent timeline for you and your multilayered teams to keep them on the same page to follow all the processes and occasional plans for video content strategy. Even if you don't have bigger plans for video production, it still needs a timeline because your teams will rely on a transparent process for all the unexpected changes and challenges so they don't affect the process and delivery date of content marketing video strategy.
4. Choose the best platform to distribute your video
Determining the best social media platform for your product's niche is as important as making your content marketing video strategy well structured and strong. You need to be aware of all famous social media platforms and how their algorithms work. Suppose you want to focus on content marketing video strategy solely.
In that case, you need to carefully read how YouTube, Facebook, Instagram, TikTok, and all other video-based social media platforms. It would be best if you read the Rules and regulations to make your videos well optimized from an SEO perspective. After all, the maximum outreach and accessibility of your videos will make a difference to your hard work. It would be best to consider a few things when you are picking the best platform for your content marketing video strategy. Such as:
Average view time
Size and sound limitations
Communities
Budget
Promotion
The above elements should help you pick the best video platform for your content marketing video strategy. Some of the videos share the sole purpose of advertisement and promotion. Therefore, you need to consider both the built-in platforms for publicity and all other media offering various video content categories.
5. Develop messaging and choose the right types of video for your personas
You need to be aware of how you communicate your thought process and the important journeys of your business. If you are unsure where to begin, you can take examples of other enterprises that continue to inspire their audience and users through motivational video content.
Delivering personalized business messages through videos is not a hard job to gain the interest of your users. Nevertheless, they play a very important part in influencing your users to the core that they feel an essential part of your business journey.
With less budget, skills, and resources, you can kick start sending out a strong business message as soon as possible. It is always recommended to add subtitles as well as translations in multiple languages to ensure that your videos are accessible to as many people as possible.
A quick pro-tip: If you are looking for top-class subtitle generation tools that could help you in the smooth execution of branded content strategy, SubtitleBee is your go-to tool. It offers high-quality professionally translated subtitles in over 100 languages that can help you hit your target global audience.
6. Decide which metrics you want to track and how you will measure success
Last but not least, before you jump into video production, you need to define your content marketing video goals and find the intelligent matrix to help you understand how you can accomplish your goals and make the best business decisions. With technology empowering everything, you can use an AI-based tools that give you an intelligent matrix to figure out who your audience is?, what they want?, and how you can influence them?
These metrics make making an excellent content marketing video strategy very easy. Instead of choosing several key performance indicators to know about your goals, these matrices can save your time, money, and efforts.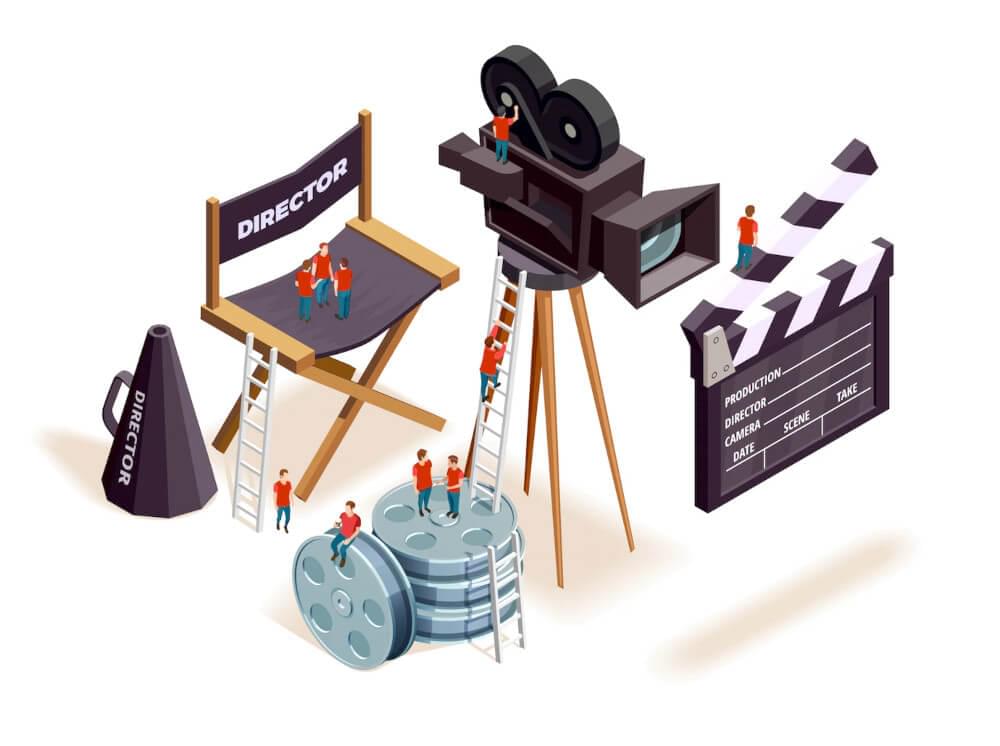 10 Types of Content Marketing Video
After knowing the preferred platform to market your content and before you begin shooting your videos, you need to decide what type of content marketing videos you want to create.
There are various types of branded video content, and the list is provided down below for you to understand what option you should pick.
Product demo video:
Demo videos are categorized into technical videos that showcase your product's technical features and how it works. These videos play very important part in engaging users. More importantly, demo videos play an essential role in helping your buyers make a final buying decision once they have watched the demo video.
Once they have understood the solutions, your product will offer them information on how they can operate your product seamlessly. Therefore, demo videos should be very easy to understand, and they should capture all the technical and important aspects of your product. Remember to make your demo videos interesting, entertaining, grabbing, and influencing.
After all, you need to target many goals with just demo videos.
Brand awareness video:
Brand videos are typically categorized into marketing categories such as advertising campaigns and showcasing the company's vision and mission or products and services.
Brand videos should be entertaining, informational, influencing, and unique enough to represent your brand in a memorable way for your audience and users. However, the goal of a brand video is to build strong brand awareness and promote products and services to influence a massive target audience.
Event Video:
Event videos are not as simplified videos as they sound. They include conferences, round table discussions, fundraisers, webinars, official Podcasts, et cetera. After the pandemic hit, event videos picked fierce fame that even startups and mid-range enterprises also started to produce event videos to gain more popularity and attention. Nowadays, almost every business is hosting event videos to create and highlight and release interesting interviews about their business products and services.
Expert Interviews:
Expert interviews are also critical When your business is on the stage to deliver thought leadership about your industry to your clients, customers, and audience. Expert interviews are a great way to build trust and influence your target audience. Whether they buy your products or not, they will think your business and team are serious guys delivering timely solutions.
Moreover, these interviews should revolve around experts' opinions and concrete takeaways for the audience to find solutions to their problems. They should be about examples of others who faced similar problems and how they found their way out of that trouble.
Educational/Instructional Video:
When it comes to content marketing video strategy, educational or instructional videos play an integral part in the online world. Your audience and users are always looking forward to learning something new from you. Let's not stop empowering your clients and users, and by this, you can retain your older customers and grab the attention of newer ones.
Explainer Video:
Helping your users out with timely solutions can shoot up your sales. And build a strong identity of your business. Explainer videos can help your clients better understand the functionalities of your products and services. Most of the explainer videos are part of a branded video content strategy to focus on the fictional journey of the company's core buyer persona, who are struggling with the same problems.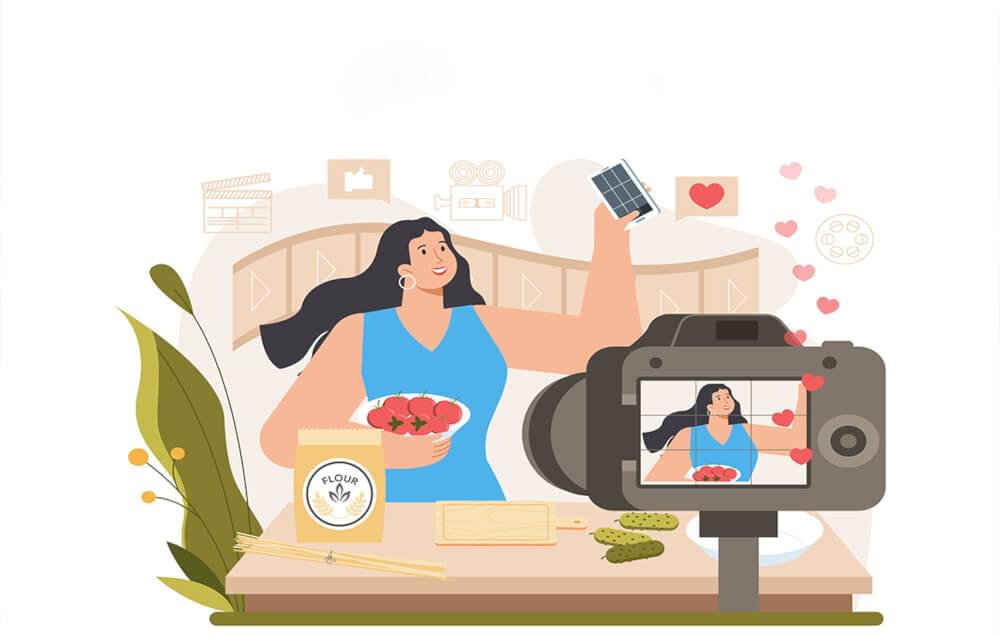 Case studies or customer testimonial videos:
Case studies or customer testimonial videos are a non-negligible part of the content marketing video strategy. They are so helpful in gaining the trust of customers. With case studies, they get a real sneak peek of the product development journey and all product features. It helps your users to feel connected with your brand after they feel they are given transparent information.
Most case studies are also about customized features to satisfy their loyal customers. If you want to get a massive audience with your branded video content strategy, never forget to add customer testimonial videos.
Live Video:
After the pandemic, live videos started picking fame as everyone was online to see what was happening in the world. It gave a healthy trend to live videos to get special views and get updates on the behind-the-scenes or sneak peeks at your company's work culture. It does not only bring more audience and engagement to your social media handles. It can also help you to draw more significant streams and higher engagement rates for your websites and other digital platforms.
As per Google's data of 2021, 85% of people watched a live stream in 2020. They were eagerly watching live streams, live videos, live interviews, live presentations, and live webinars to get the answer to their queries.
AR and 360° Virtual Reality videos:
The tech and digital worlds are progressing so fast that you cannot forget to add AR/VR videos to your branded video content strategy. If you want to give your audience a real-time experience, AR videos are not that difficult to influence your audience and gain their trust.
For instance, you can point your camera at your living room, and the AR function would allow you to see how a piece of furniture looks in real-time in your room. This way, you can give your user a real sense of the product and give them a fair idea of how the product looks in reality.
Personalized video message:
Branded video content can deliver a solid personalized message about your business and its journey. With the personalized message, you can provide thought leadership and a motivational message to share unique experiences or share delightful and amusing stories to pique users' interest. They will feel like they are part of your journey.
Its a wrap up:
Branded video content creators and strategists are the real players who continuously make a difference by delivering valuable information every day. Once you know and have dealt with the branded video content strategy process, you are good to thrive all over the Internet, domestic and global markets.
A quick pro-tip for you is never to stop looking into upcoming trends regarding video editing tools and software that help make content marketing video strategy seamless. If you are pro to adopting change and keen to know what's new is about to hit the world, you will always know how to survive even in unseen and uncertain years that may come in the future.
Add and translate your subtitles to more than 100 languages with high accuracy